It's always a pleasure to participate in @deejayumb and @EdgarKruize's #PrinceTwitterThread series. We're in the midst of tackling the #SOTTDeluxe album. Today, I'll be talking about "Forever in My Life."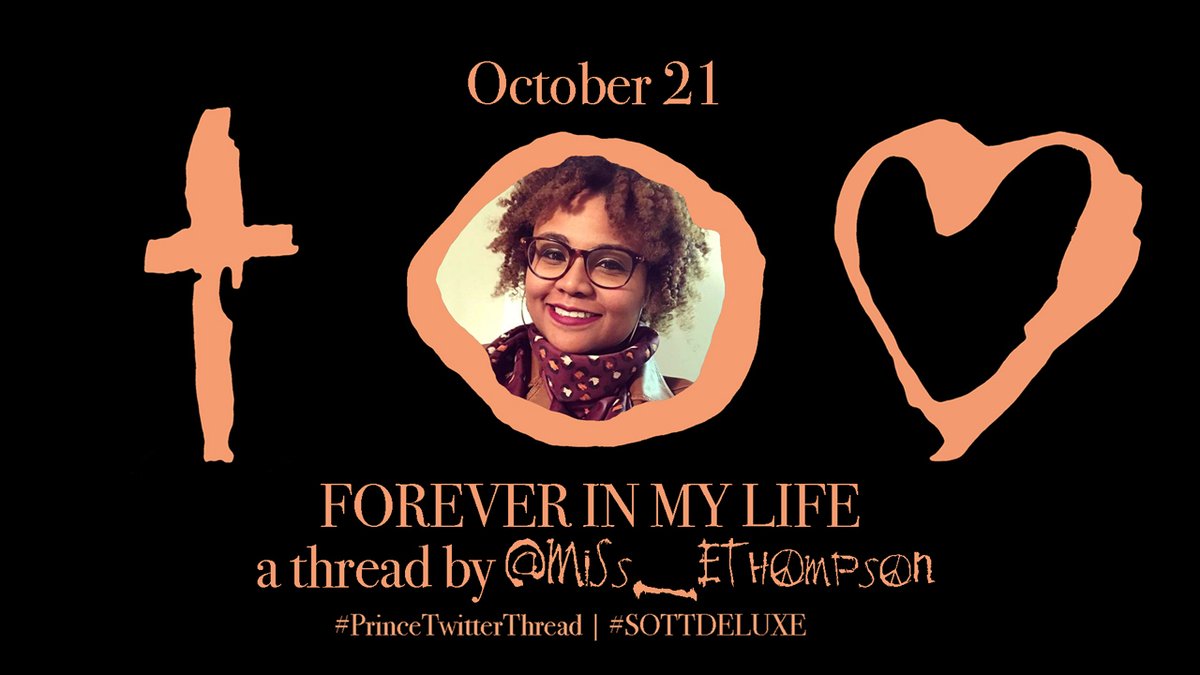 I have to take a moment to commend all of the other participants who either posted their threads already or will do so after me. They work hard! Shout out to @EdgarKruize for designing these lovely graphics. #PurpleAvengers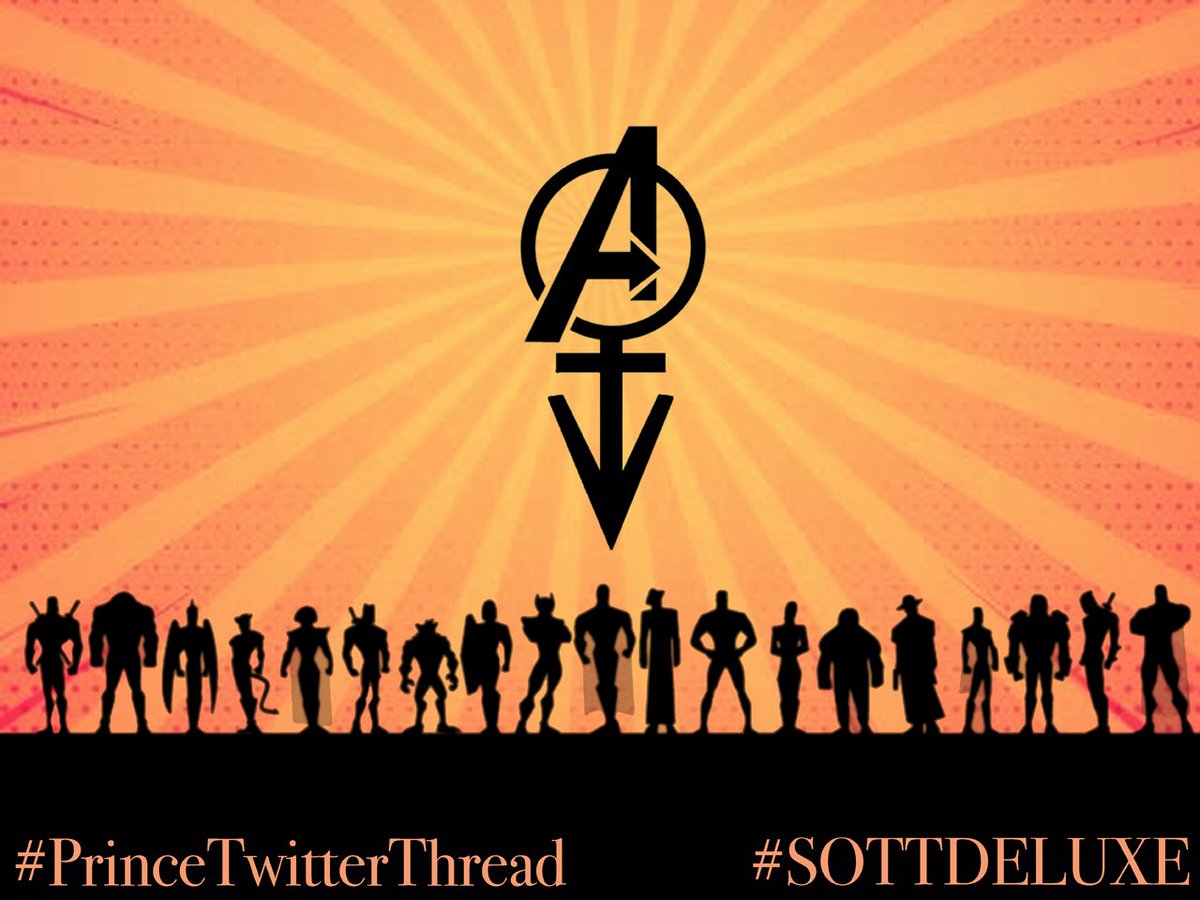 You can listen to the studio version (remastered) here. I'm so used to this song, I forgot the backing vocals are actually out of sync with Prince's lead vocal, but he told engineer Susan Rogers to keep the accident. It's an interesting effect.
The superior version of this tune is the "Early Vocal Run-Through," included among the #SOTTDeluxe Vault tracks. Prince's vocals and guitar are soulful and bluesy. A master at reworking material, he ultimately went for a pop sound.
I'd like to discuss the track in the context of Prince's spirituality, which influenced the way he wrote about women, sex and relationships.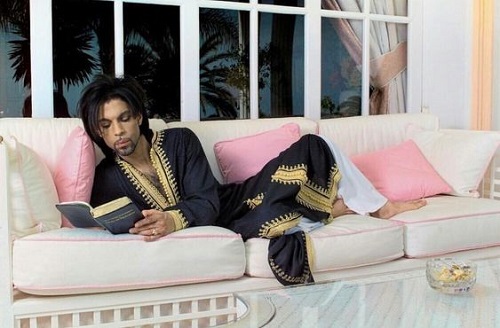 As part of the R&B tradition, there are some romantic songs on his first two albums. But once he got to "Dirty Mind," which he called his "blood stream on vinyl," it was all about achieving salvation through sexual freedom … for a while.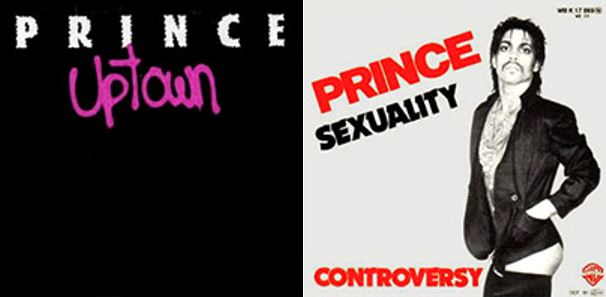 In the mid-80s, we start to see Prince struggle to reconcile his Christian beliefs with his sexual content.
"Poor lonely computer…it's time u learned love and lust/they both have 4 letters/but they r entirely different words." – "Purple Rain" liner notes/stage show
Remember Prince's plea to God at the end of "Temptation"?
"I'm sorry. I'll be good. This time, I promise. Love is more important than sex. Now, I understand."
You can hear Jason (@PressRewindPod) and I talk more about love, lust, redemption and "Temptation" on the latest episode of the Press Rewind – Prince Lyrics Podcast: https://bit.ly/3m4mGxy.
He also has a #PrinceTwitterThread on "U Got the Look" coming up in a few days!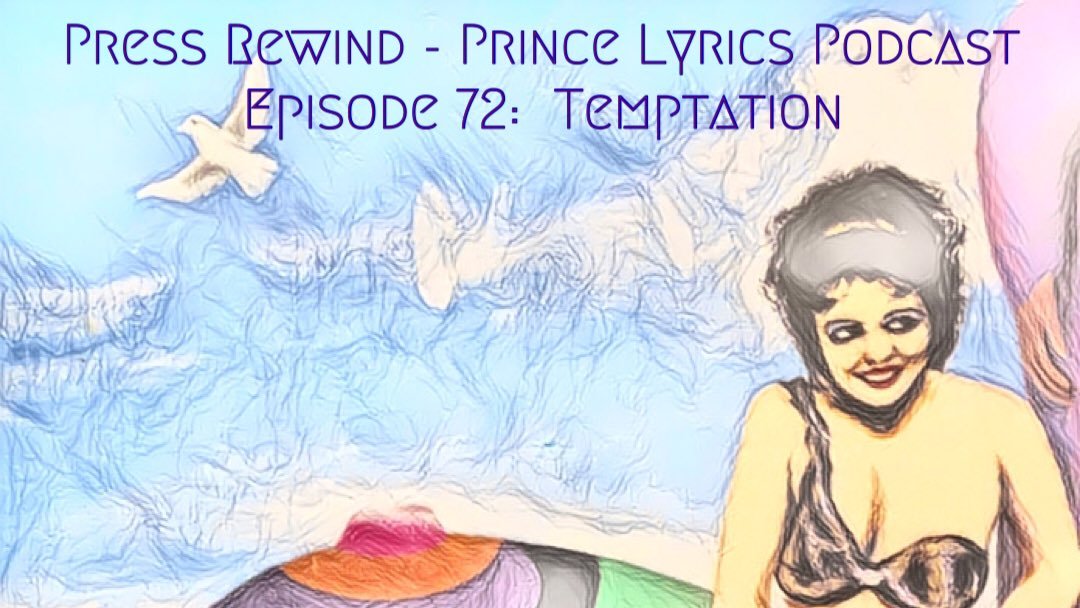 During the "Sign O' the Times" period, Prince was becoming more direct about his Christianity (see "The Cross") and overtly expressing sex as a gift from God, meant to be shared in a committed relationship.
You see this on "Adore," "Slow Love," at the end of "SOTT"…
… And on "Forever in My Life":
"There comes a time, in every man's life/When he gets tired of fooling around."
"I never imagined that love would rain on me/And make me want 2 settle down/Baby it's true, I think I do/And I just wanna tell U that I wanna with U."
"You are my savior, you are my light…"
It wouldn't be the only time Prince spoke of women in religious terms, perhaps to emphasize his devotion and/or the holiness of the union.
Check out this track on "Emancipation."
This brings to mind a quote from an interview I did with Prince's sax player, Adrian Crutchfield.
"He found certain aspects of God in the [Jehovah's Witness] belief. He found certain aspects of God in music. He found certain aspects of God in women."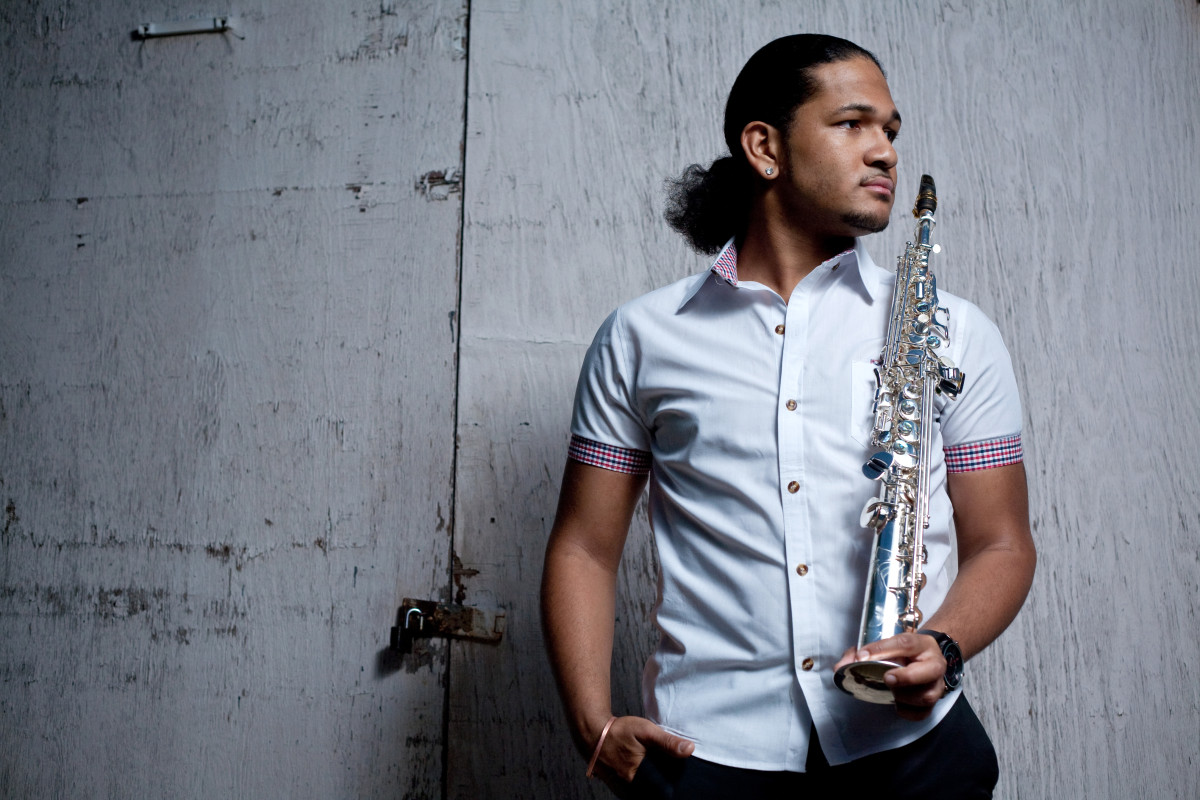 Of course, a strict Jehovah's Witness may find such comparisons sacrilegious. Prince went through that phase, according to his first wife, Mayte Garcia:
"The man who once wrote to me, 'U are my Jesus…Ur love is my salvation,' now saw those words as blasphemous and ugly."
Before that, Prince was still working out his views on God … and real-life relationships with women.
Garcia also said, "He had a lot of women. A few were very important to him. He had little respect for certain girls, but they had their role in his life."
Back in the '80s, he was engaged to Susannah Melvoin.
When asked about the inspiration for "Forever in My Life" in a 1997 interview with AOL Live, Prince said, "Susannah. She knows."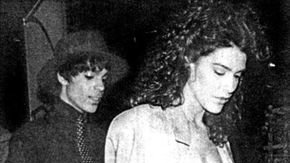 Melvoin shared her memory of Prince playing the song for her.
"He woke me up in the morning, told me to come downstairs and listen. … I was like, 'It's beautiful.' I knew what it was. I knew what it was saying."
In her book, "The Beat of My Own Drum," Sheila E. said she also got engaged to Prince around that time.
"For the rest of that year [1987], my relationship with Prince was a dream. We were very happy together. … We were with each other all day and night."

📷 = Purple Rain era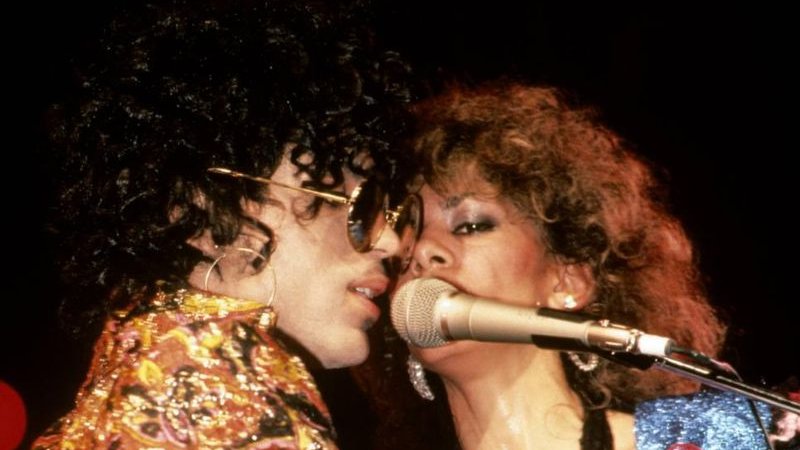 Jill Jones also played an important role in Prince's life through friendship, romance and musical collaboration. She reportedly inspired "She's Always in My Hair."
"Yes, he said it was about me," she said. "But you know, he could have also said [it's about] four other girls."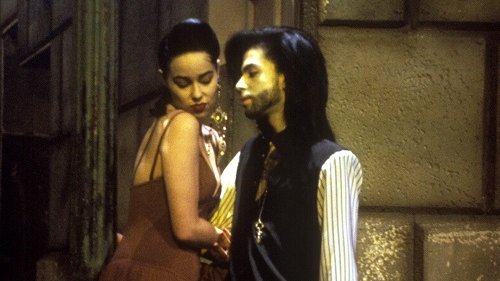 Um … so was he REALLY tired of "juggling hearts in a three-ring circus"?
Prince once described his music as "inspirational," and I think he used it to motivate himself as well as others. While he was far from a one-woman family man during the "SOTT" period, is it possible he was trying to manifest that desire/reality through his lyrics?
He was working through several contradictions on the "SOTT" album.
-Love and lust ("Forever" follows "Hot Thing")
-Commitment and infidelity (He's keeping his pants on in "Dorothy Parker")
-Masculinity and femininity (He's playing with gender roles on "Girlfriend")
And by placing "Strange Relationship" on the album, he was being open about his problematic behavior.
"I just can't stand to see you happy/More than that, I hate to see you sad…"
Same with "I Could Never Take the Place of Your Man."
Notice, in the 1979 version, he agrees to "try" at the end of the song. By 1987, he's getting out of there!
As a whole, the "SOTT" album shows his deepest self-examination up to that point.
In the concert film, he elevates commitment, love and spirituality over lust through a series of skits featuring Cat Glover as the leading lady.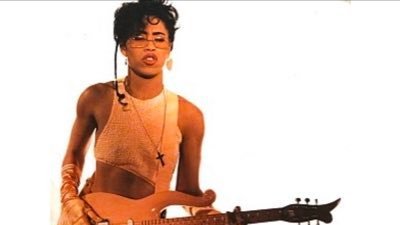 Fed up with her untrustworthy, closed-off lover, Glover eventually winds up with Prince, but the flashing signs of "love" and "sex" onstage reiterate that this is no one-night stand.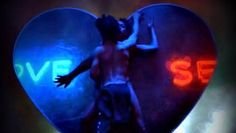 In another scene, Prince shows off an engagement ring he plans to buy, solidifying that this is a permanent union.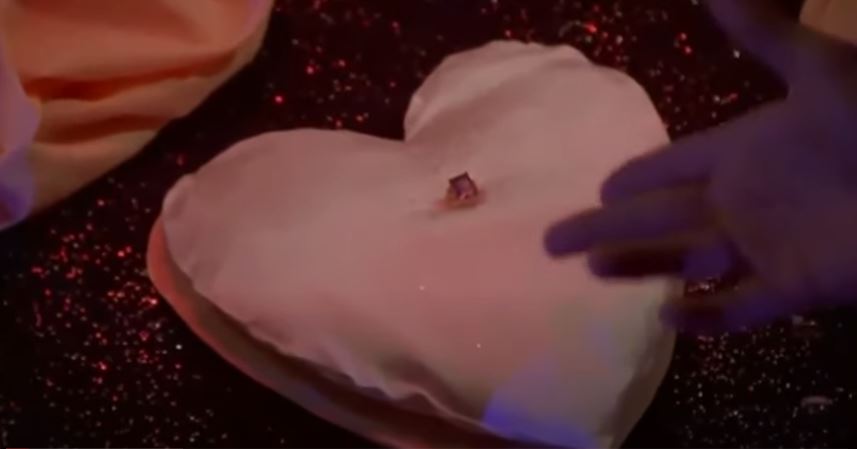 As the band performs "Forever in My Life," Prince interjects some lines from the song "It."
Instead of struggling with lust, he's saying it's acceptable to have a fulfilling sex life with the one you love.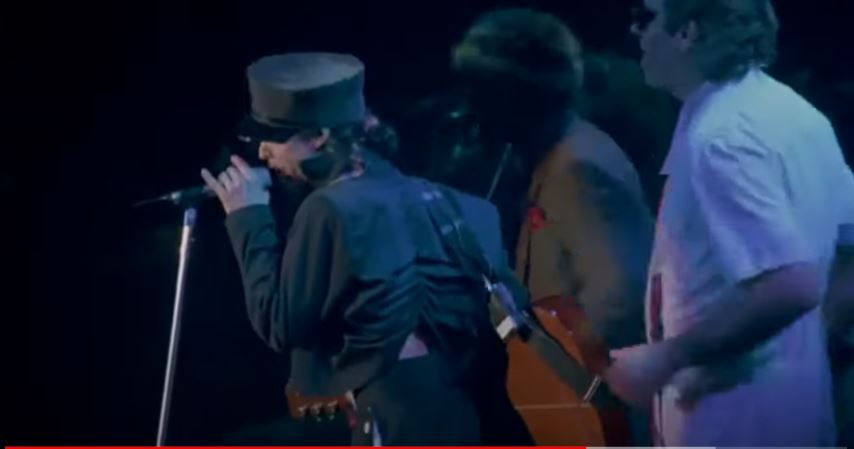 Just two years later, he'd declare, "Sex: the 80's are over and the time has come 4 monogamy and trust. … Do the nasty with one love, but only one."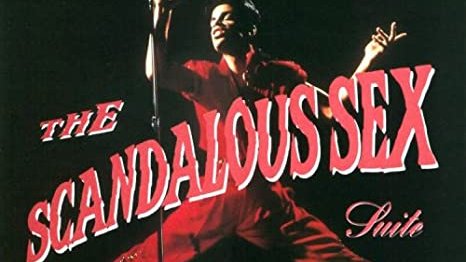 Thanks for reading! And if you enjoyed this thread, please check out my blog: http://apurpledayindecember.com
And subscribe to my newsletter to keep up with my writing and progress on my book on Prince's spirituality:
Follow these folks and read their threads! Here's the complete lineup again. #PrinceTwitterThread
Wait, some of the handles got cut off, so check this out!
Originally tweeted by Erica Thompson (@Miss_EThompson) on 21 October 2020.