I'm sure most of you know I've been a lifelong Prince fam and I am truly honoured to be among my fellow #PurpleAvengers for this incredible series of #PrinceTwitterThreads
As you know we're here to discuss the #SOTTDeluxe album and I've been chosen to do my thread on Hot Thing!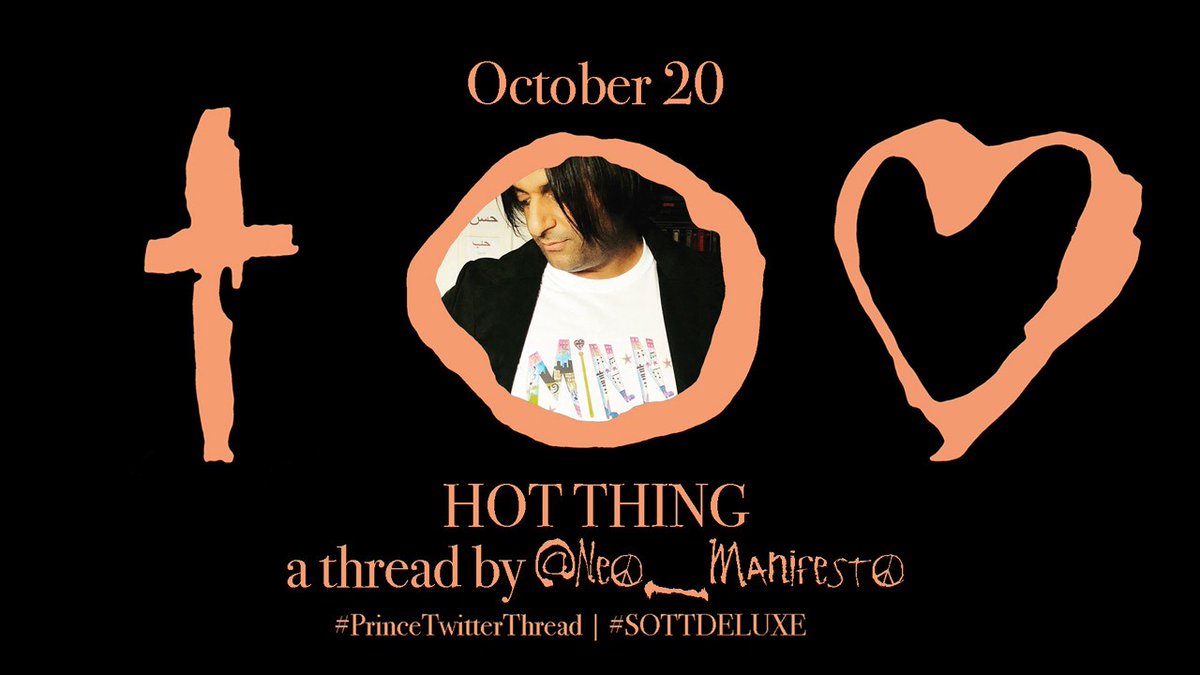 Before I start i just want to say a big thank you to 2 incredible guys who managed to put all this together and to everyone who has contributed to these insightful and revealing threads and discussions. Both @EdgarKruize and @deejayumb deserve your respect and love, thank you💜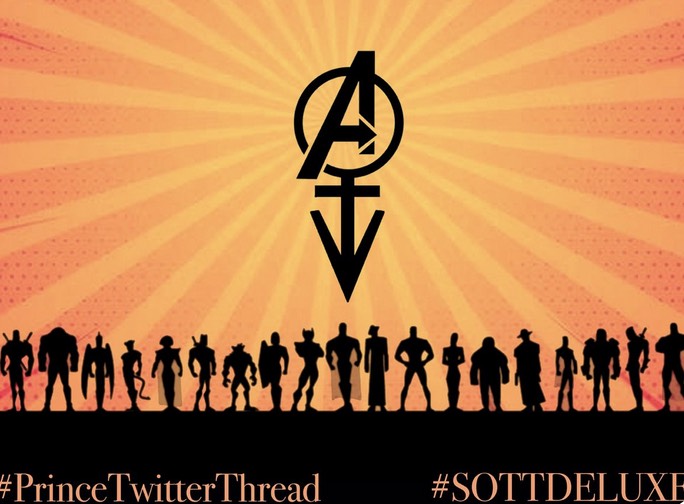 Now how do you go about describing a track like Hot Thing?
Dirty, Funky, Sweaty, Intense, Fierce, Exciting, Extravagant? Maybe a tad self-indulgent? I would claim it's all these and so much more! For me it's an incredibly addictive song, which leaves one in a pool of Black Sweat
But lets start from the beginning shall we?
Hot Thing was recorded during the summer of 1986 at his home studio on Galpin Boulevard Minneapolis (He also recorded The Ball and Forever In My Life)
He had already cut his hair, cut his clothes short and was about to cut his band.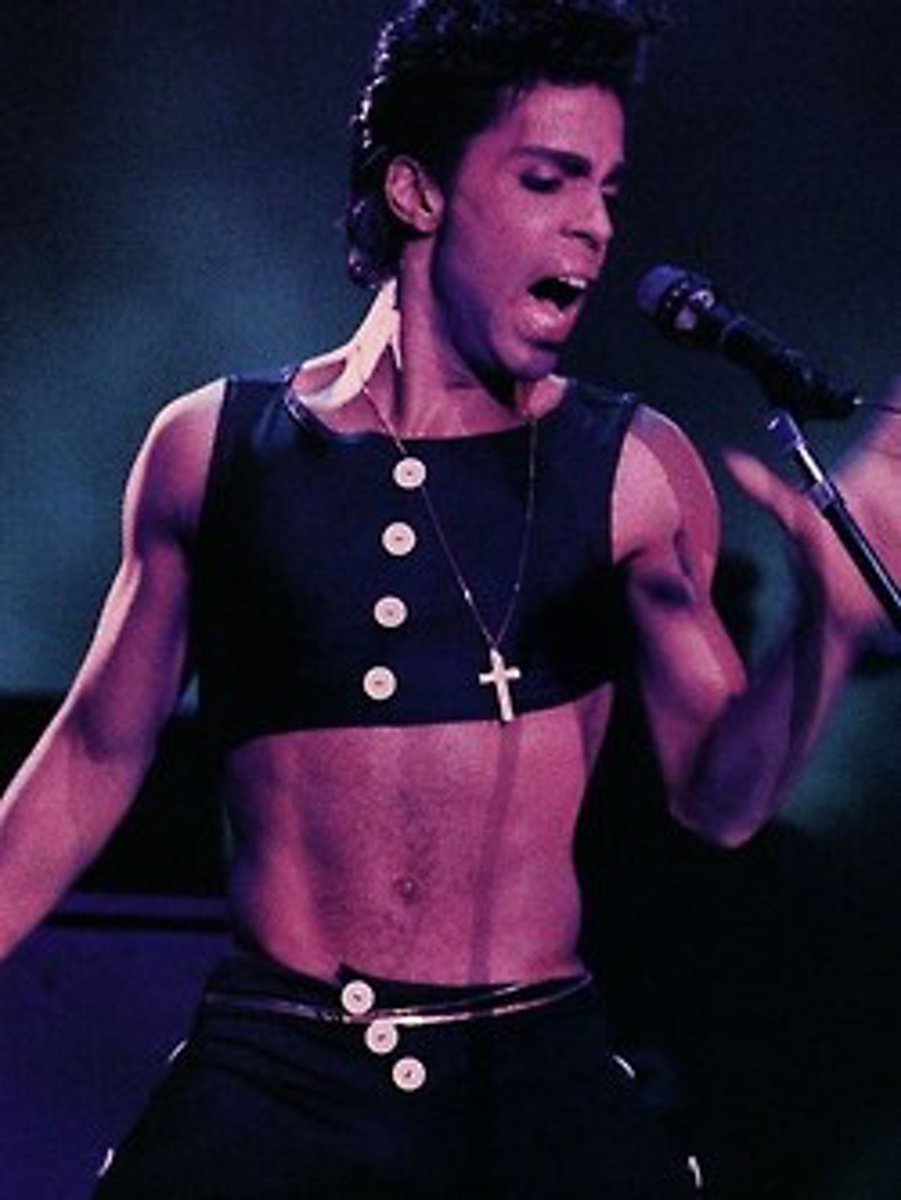 The general public got their first taste of Hot Thing during the last Parade show in Yokohama where Prince sang a few of the lyrics of the song during the infamous 'Head' sequence on that tour.
The next time we got to hear the full song was at the legendary First Avenue Club the following year.
Prince with his new band had been rehearsing new material for a few months prior and the Sign Album was scheduled to be released a week or so after this show.
But it wasn't until the album got released on March 30th 1987 that the fams really got to experience this staggeringly hypnotic track. Musically innovative, the vicious drum programming and aggressive synth riffs border on the industrial.
This was one hell of a brutal dance track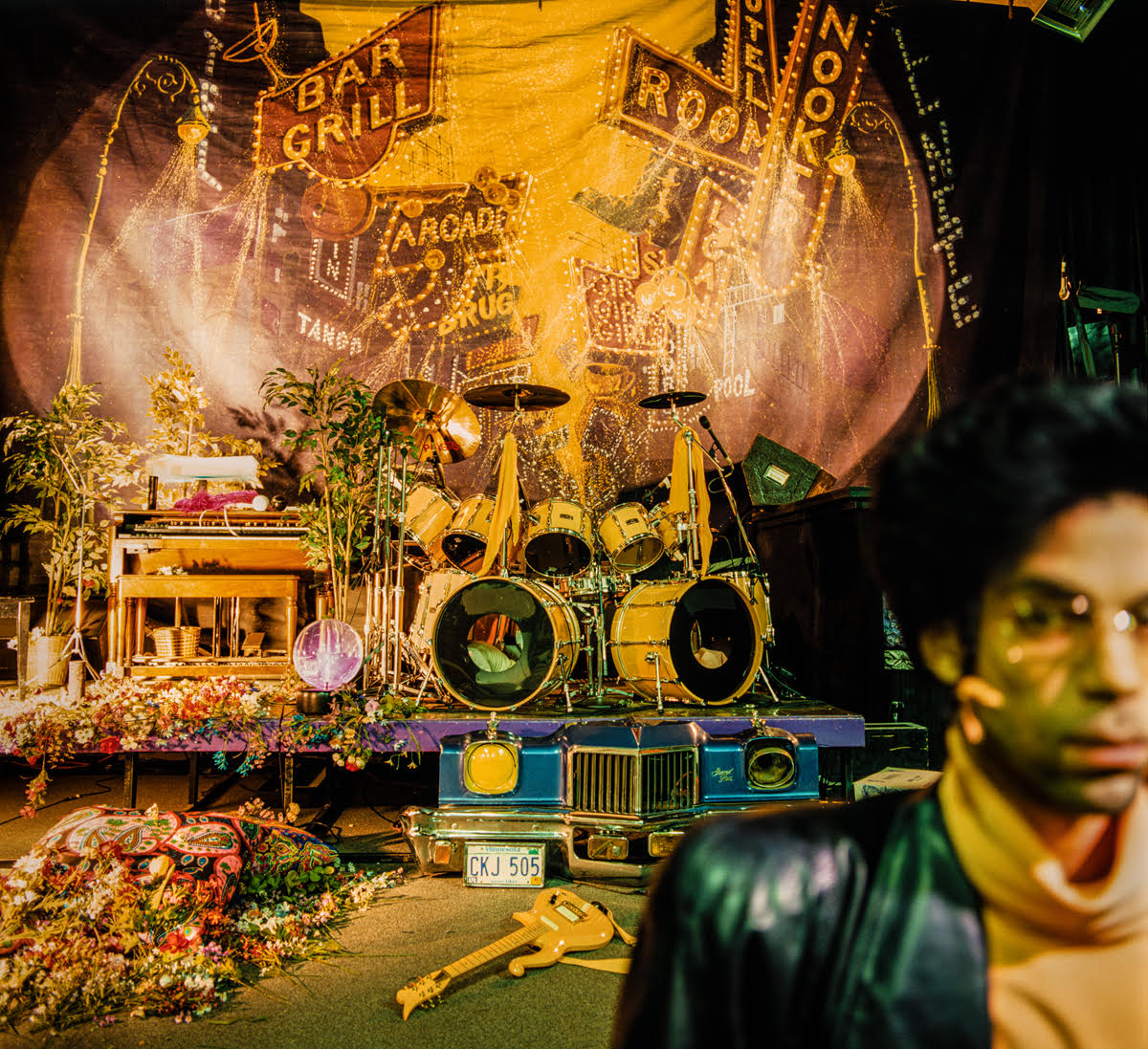 Prince was using his trusted Linn LM-1, he had become a master at getting out unique sounds from the machine and it's possibly the main reason Hot Thing sounds so unique. He used it on other songs but there was something much darker and insidious about the way it sounded here.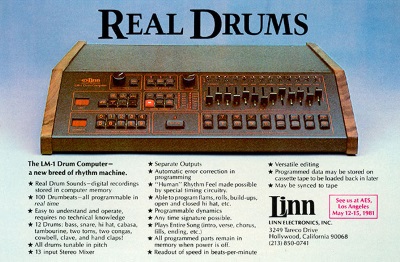 "It was amazing the different sounds he could get out of the Linn LM-1, if the drums didn't sound great, he felt it was building a song on weak foundations"
Susan Rogers
Hot Thing's beat alone is one of the many highlights on this album; it's along with Housequake the funkiest tracks he had recorded up until that point.
The drum machine groove, the oriental flavoured synthesiser groove and then with that beautiful horn arrangement by Eric Leeds.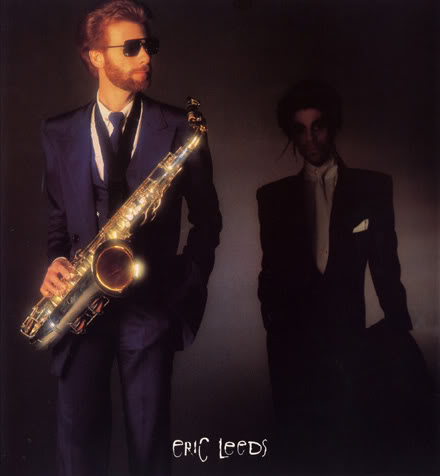 Eric Leeds!
Oh when those raucous horns hit they feel like they're straight out of some jazz-fusion songbook. The musical mix is something straight cosmic and especially when Prince starts battling the horns with his own scatting near the end of the track.
The scatting Prince had done on an unreleased version of the track Coco Boys (not the version that appears on the recent Deluxe release)
It was his way of allocating where he wanted Horn parts on the track but sometimes he would leave it on the final mix
Lyrically the track wasn't as explicit as his pre Purple Rain songs but when it comes to Prince it's all about suggestion, theatre, symbolism and boy does Hot Thing not disappoint.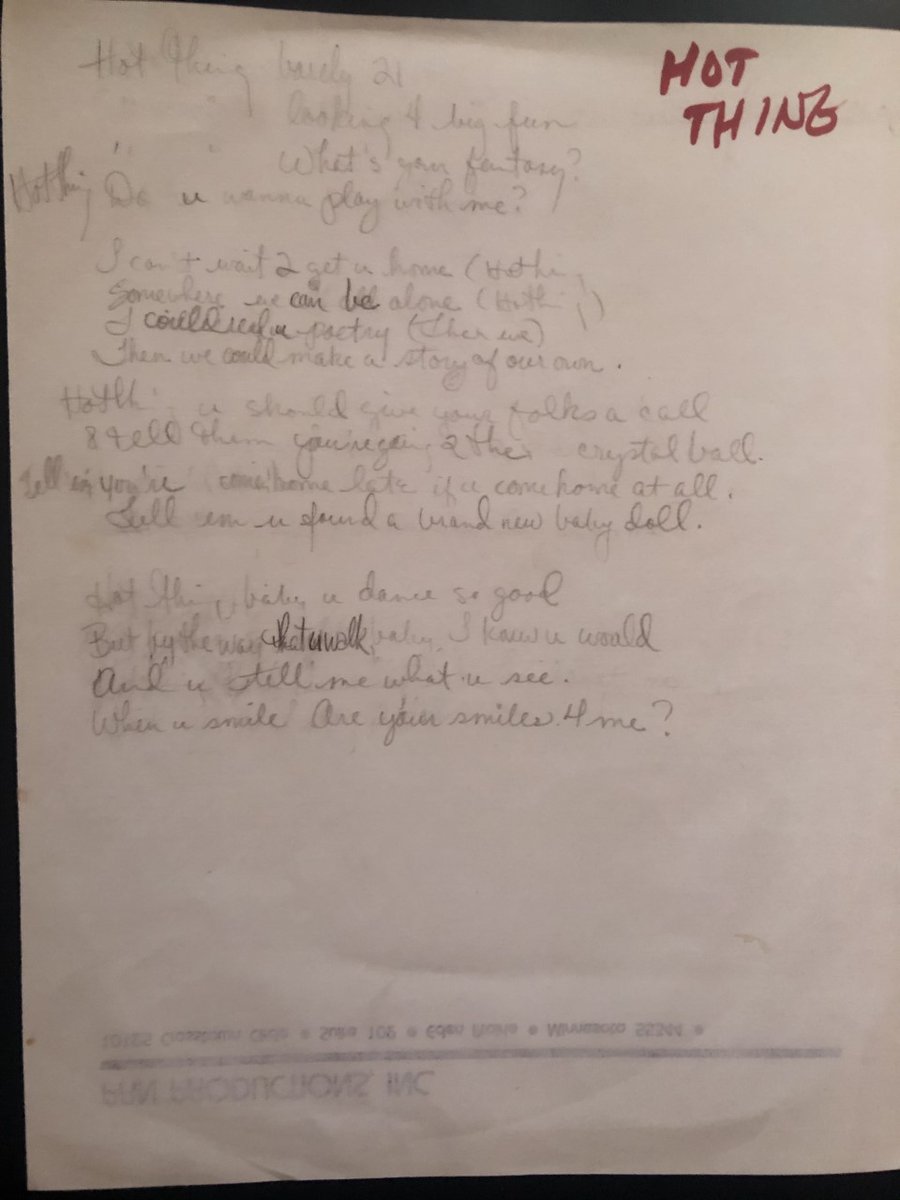 Prince mostly positioned himself as the victim so to speak and during his overtly sexual songs it suited his demeanour but this time it seems he's the one doing all the chasing as he sets his eye on the young lady he wants to do the wild thing with.
Who was prince dating around that time? We all know about Susannah but who else had caught his little purple eye?
"Barely 21"
Cat Glover is the obvious inspiration as she was 19 when she joined him around the time when he was putting the band together in 1986/1987
It could have been a number of ladies he was 'dating' around the time of the songs conception.
Sherilyn Fenn? Gina Gershon? Susannah Hoffs? but i can't see it being any of them apart from Cat Glover. She fits the mould perfectly and the lyrics to me cement that observation.
It's filled with sexual innuendo:
"What's your fantasy"?
"Looking for big fun"? (I'm sure he means his dick)
"Do U wanna play with me"?
"Baby U dance so good" (Cat for certain!)
"You're coming home late"
"I can't wait to get you home"
"We could make a story of our own"
The repetition of the of the words 'Hot Thing' before each line add a sense of urgency and desperation, even before he starts to sing you hear his frustration, you hear what sounds like him groaning/masterbating and just before he screams HOT THING It sounds like he's ejaculated!
Now Prince and masterbation go hand in hand (sorry), there's a plethora of songs from his back catalogue where he let's his juices flow (not the creative ones for once!) but hearing him just before the groove kicks in is pretty unique (Listen to it and tell me I'm wrong)
The track was released as the B-Side on the 4th single "I Could Never Take The Place Of Your Man" and on the strength of radio play it actually charted at number 14 on what was then called The Black Chart but now called Hot R&B/Hip-Hop Songs.
I wondered why Prince put Hot Thing on the reverse of ICNTTPOYM and I believe they are both similar in themes.
Both set in a bar/club setting,
He's the prey in one song and the pursuer on the other,
Both deal with relationships possibly after a one night stand?
Interesting?
There was also a 12" release, which featured 2, remixes of the songs, "Extended Remix" and "Dub Version" which were both produced by Shep Pettibone and edited by Junior Vasquez with Pettibone
This was historic because it was the first time Prince turned to outsiders for a Remix.
Prince remixed most of his tracks himself so it was a big surprise to see outside DJ's brought in to give his babies a make over. He shouldn't have worried as both had worked with some of the biggest acts of the decade Inc Madonna, Janet Jackson, George Michael & Whitney Houston
Prince must have been impressed as he got Pettibone to do a few other remixes to including an alternate version of Strange Relationship on the recent Sign Deluxe Album.
Pettibone also lent his expert hands to a remix of the Lovesexy track "Glam Slam"
This 12" remix contained more samples and instrumentations and was a little hit in Europe as the Lovesexy Tour was ploughing is way through the continent.
The Extended Remix of Hot thing is truly incredible and probably my fav remix of his, it moves at such a lightening pace and it dares you to sit still – Impossible!
Plus he sneaks in Sugar Walls near the end of the track too!
Hot Thing was regularly played on the Sign O The Times Tour and the choreography and chemistry between him and Cat perfectly suited the track, he played it at the New Years Eve Show at Paisley and it's easily one of my favourite performances from that night.
It was also the standout performance on the Sign O The Times Concert movie, I adore that version, especially the organ intro, Prince's outfit matching the stage lights and of course Cat´s sexually charged choreography all creating something very sensual but also visually exciting
It was such a shame that Prince for a long period of time never really performed Hot Thing again, maybe the closeness to Cat or possibly it didn't fit thematically to the live track listing on the next few tours but no problem as Spike Lee was about to give it a new leash of life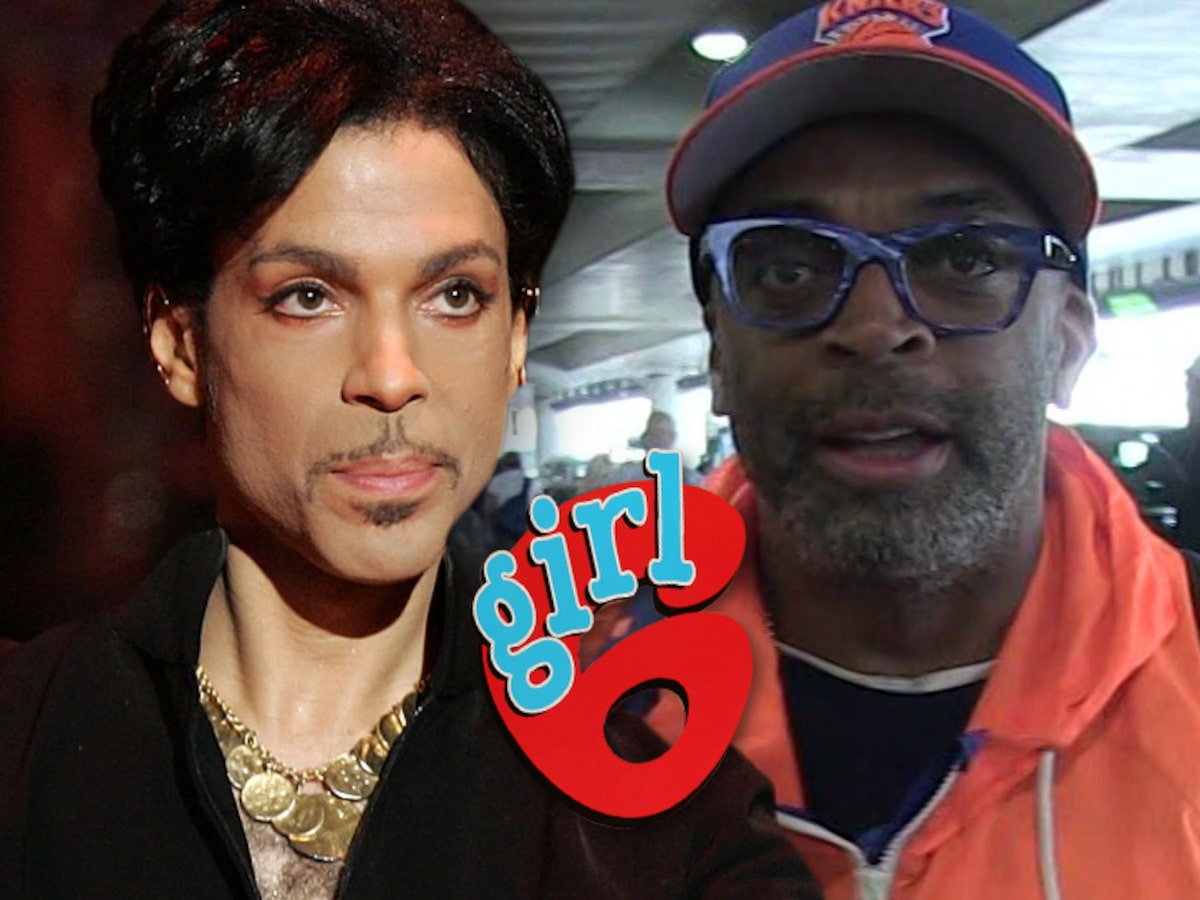 Girl 6 is one of my favourite Spike Lee joints. It's a story of an aspiring actress played by Theresa Russell who refuses to do nude scenes, gets 86'd from her acting career, and becomes a telephone sex operator. Great cameos with Madonna & Tarantino plus great music from Prince.
Hot Thing plays over a pivotal scene where our leading lady has a conversation with Madonna character about being a sex phone operator and how to go about protecting herself and how to behave with clients who ring up.
A film way ahead of its's time
The Extended Remix was placed on the 2006 Greatest Hits release of ULTIMATE Prince along with other rare
B-Sides and Remixes. Again many fans had never heard this version as it was released on a 12' vinyl back in 87 so to have this version almost 20 years later was a blessing.
Prince resurrected the track during his 2011 Welcome 2…. Tours and played it during the so called 'sampler set' where he would DJ and have certain band members groove with him, this time he had his bass player Ida Nielsen join him on the track which added an extra oomph.
It's an absolute crowd favourite that unfortunately got buried with arguably better lyrically and musically adventurous songs. I hope more fams get to revisit it and give it another go because I truly believe it's one of his greatest dance tracks which gets everyone on their feet
Thank you all for reading through these tweets and much love and respect to @deejayumb and @EdgarKruize and all the other fantastic contributors who have made this #PrinceTwitterThread a must for all fans.
Tomorrow it's @Miss_EThompson giving you her take on Forever In My Life.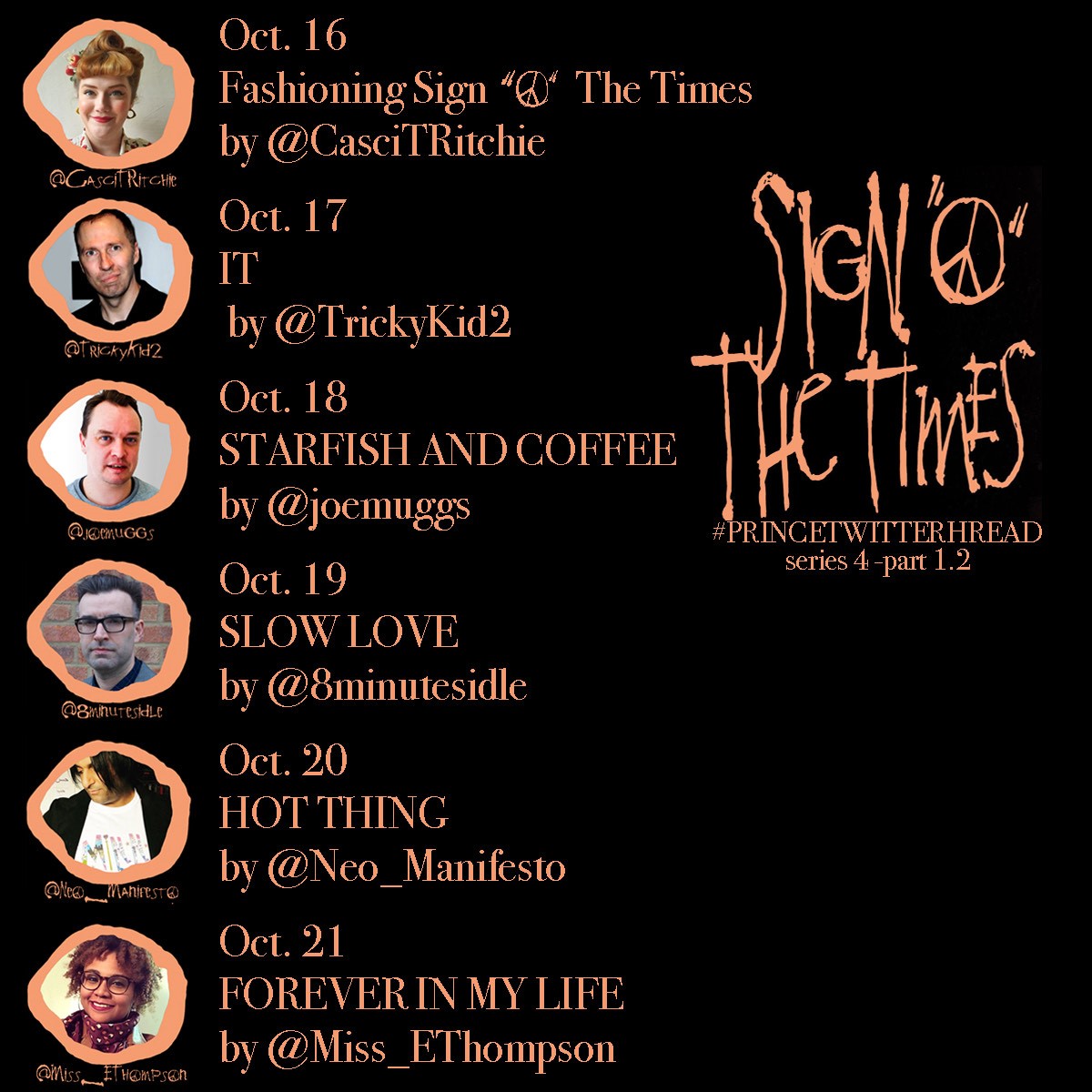 Originally tweeted by H A S S A N (@Neo_Manifesto) on 20 October 2020.