S☮️TT – (iii) – Boulevard of Broken Dreams
Was The Dream Factory (DF) a 'lost' album?
Was it even an album?
Yesterday, I set out the 30+ year narrative about the path that led up to SOTT.
A narrative repeated on websites & in magazines.
#PrinceTwitterThread
#SOTTDELUXE
A narrative repeated in fanzines, books, official podcasts, & the trusted @PrinceVault.
With such overwhelming support behind this narrative why would anyone dare to question it.
But is it fact or fiction?
Is it a questionable narrative created by fans, authors & journalists?
As my esteemed colleague & author @EdgarKruize said to me much of it depends upon the vantage point you choose.
"If your narrative is 'Dream Factory was an album', then all you'll find is evidence towards that."
I'm a difficult guy & so I chose a different narrative.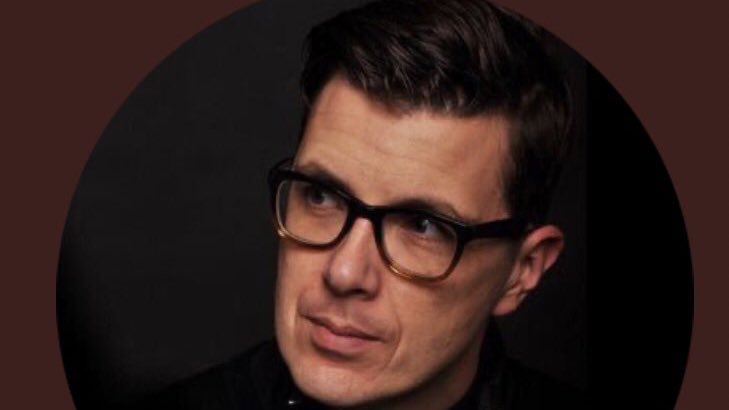 Here's the thing:
*I couldn't find evidence to confirm DF was an actual album that P intended to release.
*DF was never presented to WB
*DF was never assigned a WB catalogue no.
*DF was never publicly confirmed by core members of The Revolution or by P (except in a song).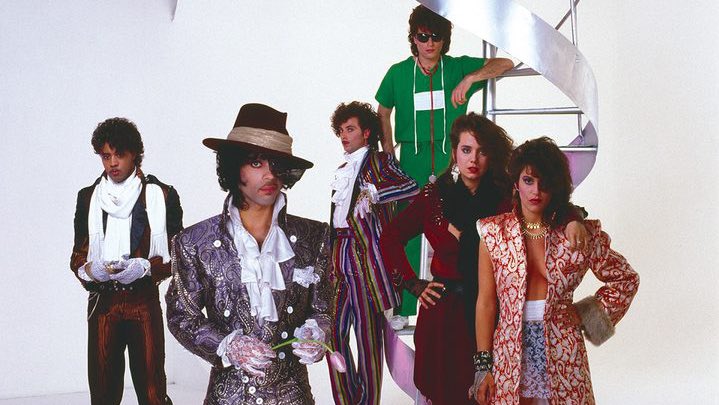 Susan Rogers did mention it as something P was working on & she had a handwritten sequence.
Susannah Melvoin produced some ambiguous artwork for it.
Eric Leeds mentioned it as a Play.
Alan Leeds said there were various tapes of sequences some labelled DF amongst other titles.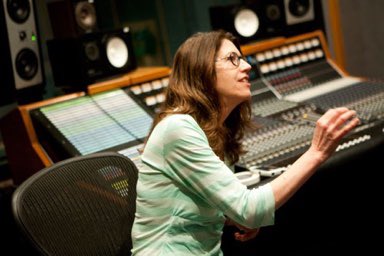 As @8minutesidle suggested in his book:
"the mythology that has grown up around these lost albums can be traced back to the writings of Princeologist Per Nilsen, & seems to hinge largely on what he described as 'assemblies' of songs that were made at certain points."
So was DF a mythical but well intentioned creation based on 'assumptions' by fans & others of their ilk?
Or were some of these fans privy to inside information that not even The Revolution were privy to?
Was it based on inconsistent accounts as told by members of the P camp?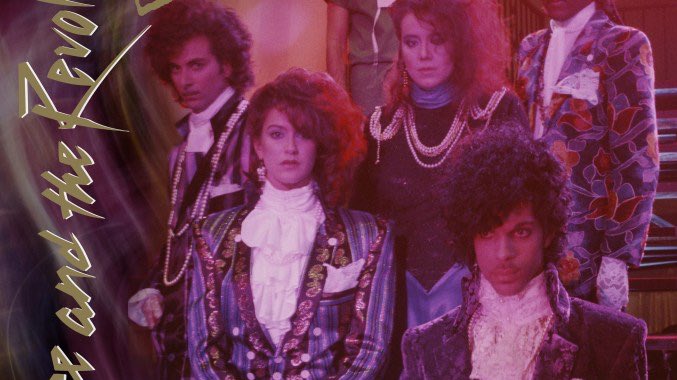 Even the @prince Estate have followed this narrative as FACT but have failed to provide any evidence that DF was intended to be a fully realised & finalised release – 'The Album'!
It's all over the Deluxe Box Set in the essays & in the liner notes as FACT!
Public posts too 👇
However, some core members of The Revolution have always denied the existence of the "Dream Factory" as an album & have done so for many years, even whilst P was alive!
In an interview with Vibe Magazine in 2009 Wendy & Lisa were asked about the DF album.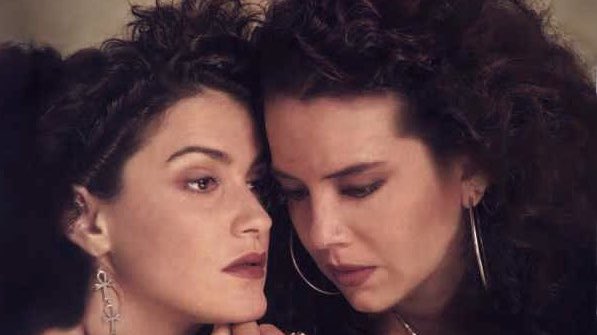 Vibe: The Dream Factory album remains one of Prince's most coveted unreleased works. What do you recall about the start of the studio sessions?
Wendy:
"When we were working on it, it wasn't called the DF. It wasn't that record. The time between Parade & P's SOTT was an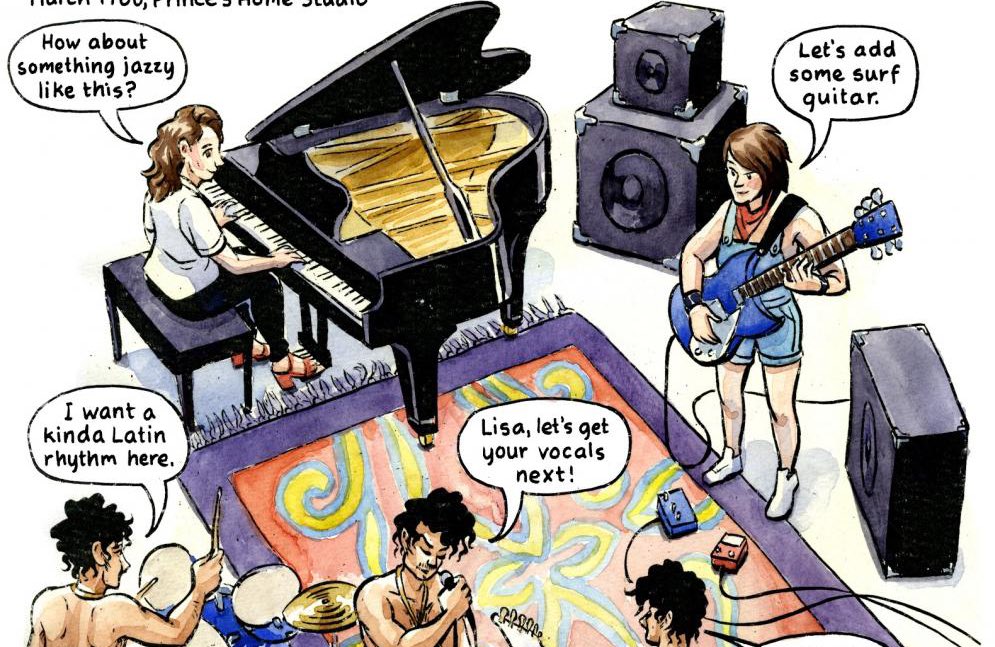 incredibly prolific time for me, Lisa & P together. There were so many songs that didn't end up on any records that later ended up on SOTT.
At that time I remember Susannah, my sister, was doing a lot of vocals on that record."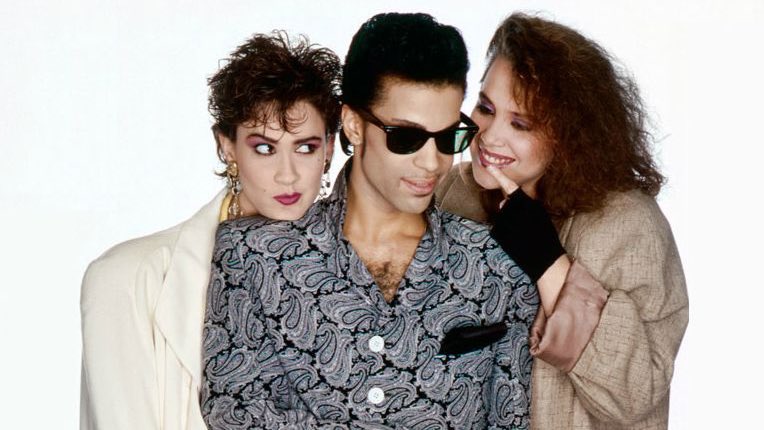 I think Matt Thorne is the only author who has ever questioned the existence of DF:
"While Nilsen has been described by P's former manager Alan Leeds as a 'fastidious historian' & his sessionology is the cornerstone of any serious P study, all the members of The Revolution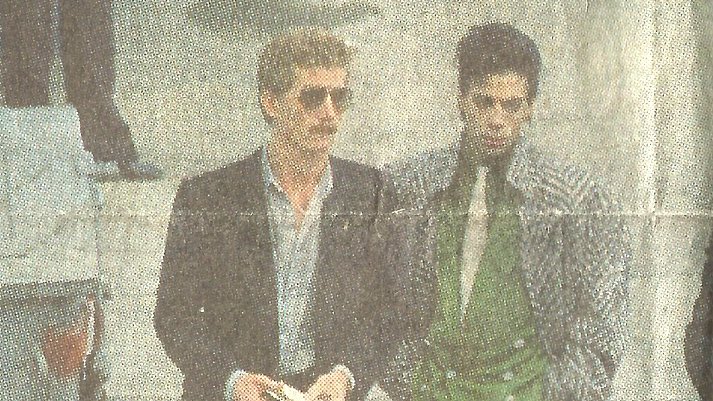 that I interviewed for this book cautioned me against reading too much intent into these early configurations."
Wendy:
"Fans talk about DF & Crystal Ball, but all of these songs weren't records. Roadhouse Garden, Crystal Ball, DF & all the songs from SOTT that we did after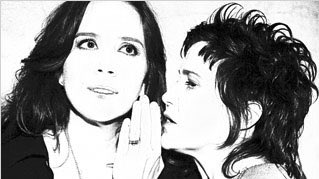 Parade was done & by the time we were let go, that's all the 'music that was accumulated'.
Idk who's turned them into what, unless people have got hold of P's cassettes that he'd play in the car that he'd title for shits & giggles & it'd turn into the CB, DF. That's all myth."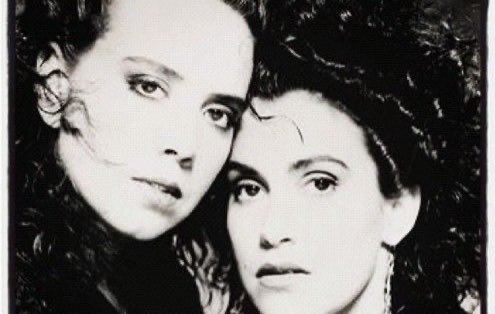 But CB wasn't a myth – P as O(+> confirmed it in a RS interview in 1996:
"SOTT was originally called CB & was supposed to be three albums…You'll overwhelm the market,' I was told. `You can't do that."
Wendy didn't know probably because CB came after The Revolution disbanded.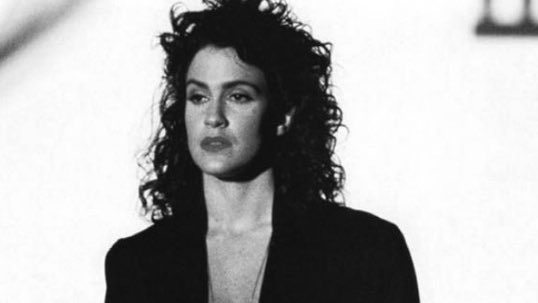 Lisa says:
'It was never that he'd come up with these as proper titles; he'd label cassettes after the title of the last song. When people ask what was on DF, I tell them, "I've no idea what you're talking about. I know there was a song called 'DF'."
But was there an album?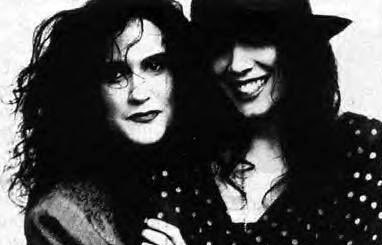 Thorne on the artwork:
"I know it got as far as having a cover, drawn by Susannah …This cover, as Melvoin told me, was:
'kooky and cartoonish, [with] great imagery of the doors of the Dream Factory opening & [someone] walking into space."
The artwork was finally revealed by @susannahtwin in 2017 but even that was titled ambiguously- "The Flesh/DF" & contained no tracklisting or credits.
It was unlike any previous P album artwork & was never finalised.
Was it for an Album? Band? Concept? Play? Musical?
👂👇
Below is what Susannah said about the artwork in a FB post in 2017.
Again she doesn't explain why it was titled The Flesh/Dream Factory.
She states P & Revolution finished the album "Dream Factory".
Essays & Tudahl's liner notes in the Deluxe Box set make similar statements.
Thing is tho' all of The Revolution didn't even know of its existence!
If it was an album & it had been finished & it was a band record, why didn't all of the band know about it & why wasn't it simply titled:
"Dream Factory" – Prince & The Revolution?
(F A @VaultCurator)👇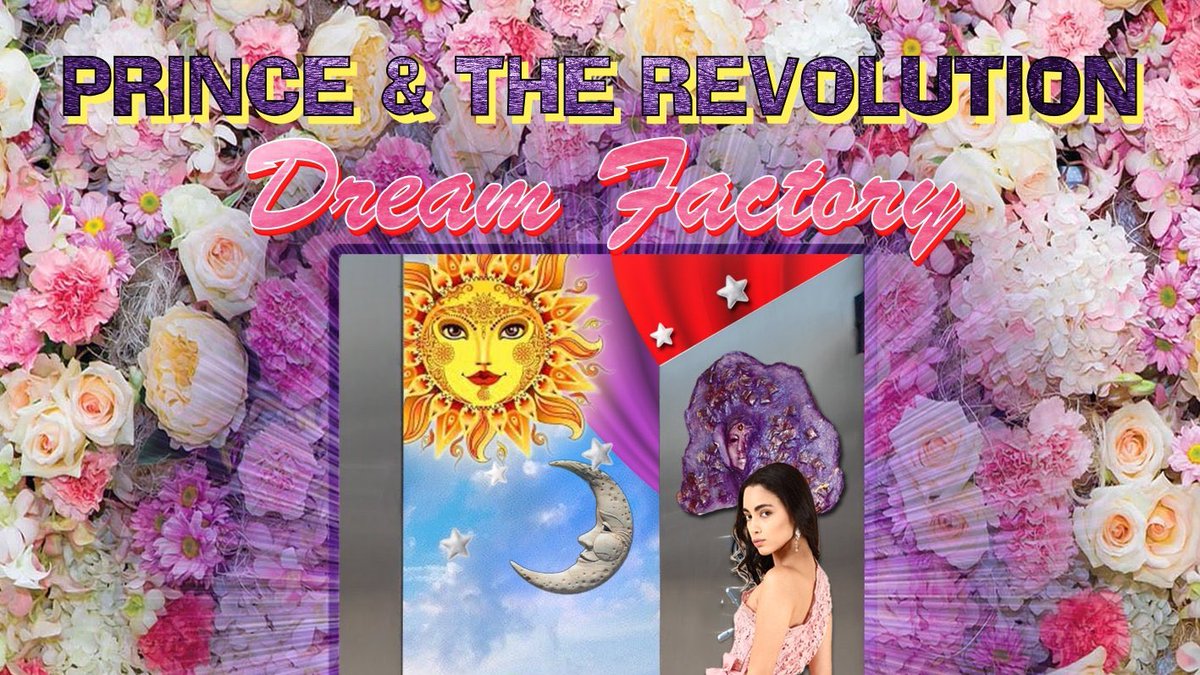 How could Susannah's account be so at odds with her twin sister, Wendy & band member Lisa who both deny the existence of an album called DF.
Considering the closeness of the twin sisters, this is really strange & inconsistent. You would think they would be on the same page.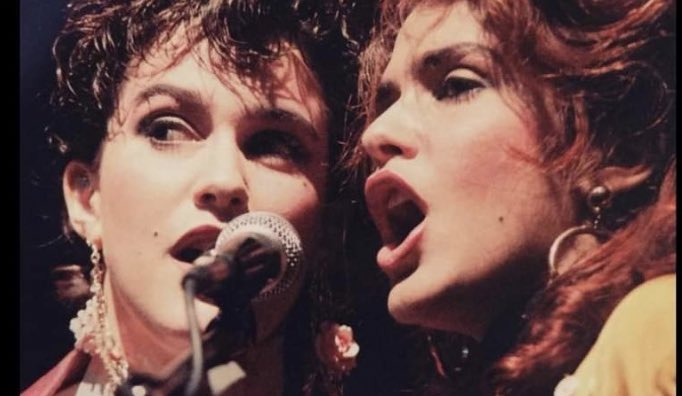 Susannah claims the artwork was created in early 86 as we found out when my good friend @NightEthereal asked her on my behalf.
Early '86 could mean Jan – March tying it in closely with "The Flesh" sessions in Dec '85.
Most of the DF tracks were recorded in March '86 onwards.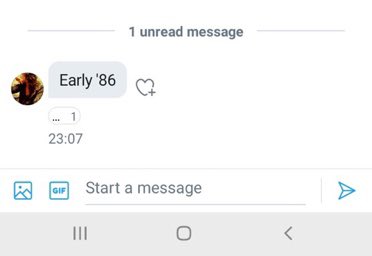 Susannah said the artwork was 1 of 3 drafts – see an alternative below.
There is no mention of DF on this alternate draft, it just says "The Flesh" twice!
This would tie in with what I have said above about the artwork being closer to the date of "The Flesh" sessions.
Then there's S Rogers handwritten DF tracklisting.
I would speculate this was Susan making a note of a possible track listing as a 'work in progress' rather than a definitive final submission to WB.
As we all know P had countless works in progress throughout his career.
Rogers did say DF was:
"a way of tying together loose ends…The songs came about before any concept did. If he had a concept for the album, he would have sat down & done 1 body of work, like a Sheila E. or a Time album, done a batch of songs. It was never done."
Never Done!!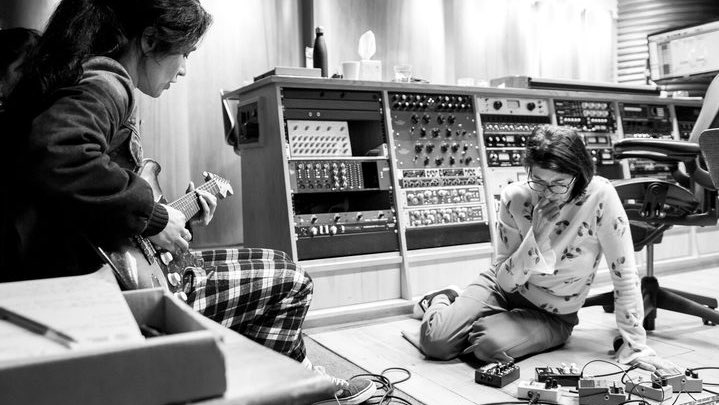 Then there's the Tapes theory as some of the configurations were based on leaked tapes.
Alan Leeds:
'I think it was just a process of evolution as he continued to record and amass this vast archive of new material. He had to wrestle with how to shape it into an album."
Alan Leeds again:
"There were points along the way where he thought he was there, he would sequence something. 1 of those sequences was called Crystal Ball & he decided that wasn't it, & he starts again, & one of those sequences was called Dream Factory & another was Camille."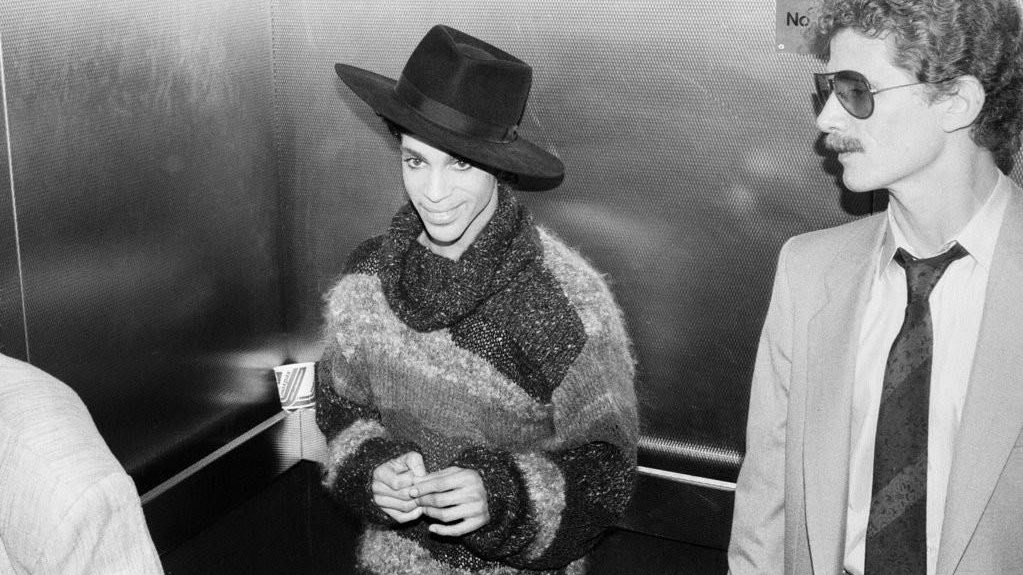 Alan Leeds also said there were 'reference discs', hard shellac acetates of an album that would be mastered for 'P to live with & make decisions about what he wanted to change.'
This is borne out by these E Leeds master tapes👇labelled "Camille" but the tracklisting is for CB!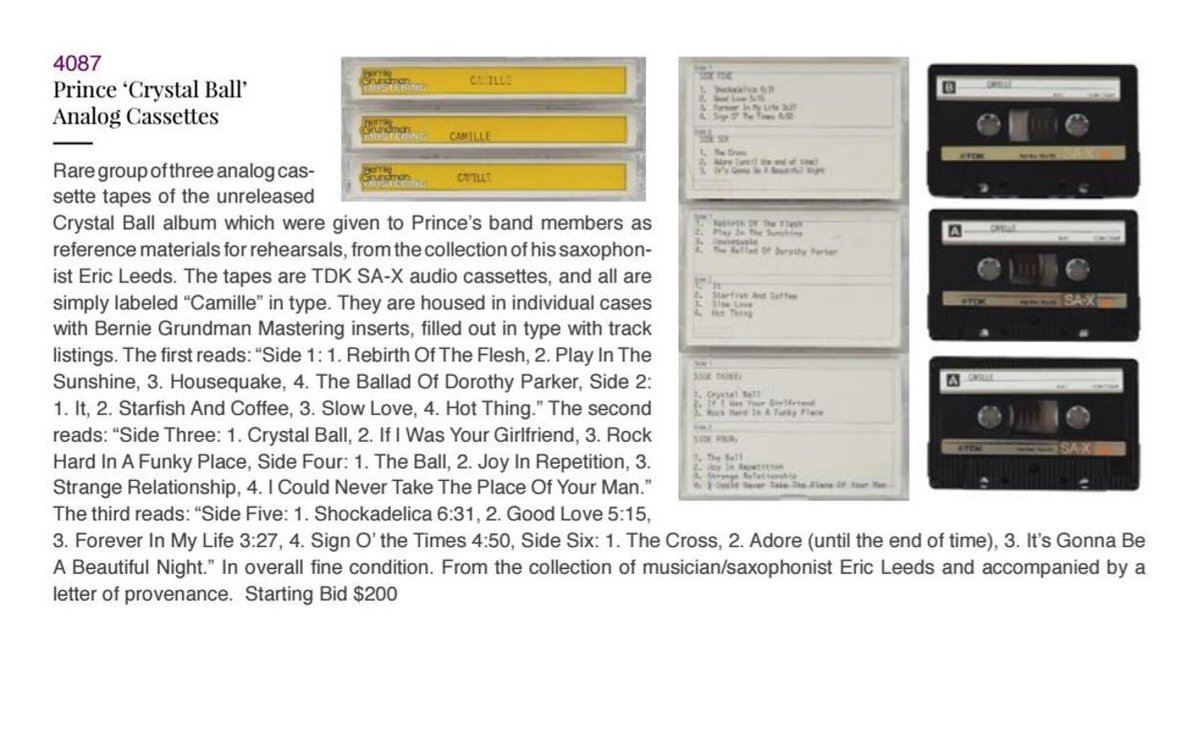 In a Podcast last week, Tudahl dropped a bombshell & said archivists were only 'now' discovering tapes labelled in confusing ways (like the above example) & didn't know what they represented – album? artist? band?
"We don't know" – being the operative statement!
Duane was speaking about having found multiple tapes labelled Camille but containing the CB tracklist – like the Eric Leeds tapes above.
This mirrors what Alan Leeds said above about sequences & tapes.
Take a listen to this fascinating revelation:
This also back ups what Wendy said about 'assemblies' of songs being put together on tapes by P for shits & giggles without as much thought as to an album title.
Remember, core Revolutionaries cautioned Thorne against reading too much intent into these early configurations.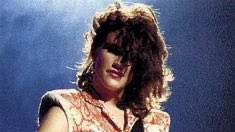 The existence of alternative versions of songs (e.g. Witness etc) & the way that some of the assemblies were put together rather than properly thought out might also support the theory that DF was just a label on a tape or possibly something else but it just wasn't 'The Album'.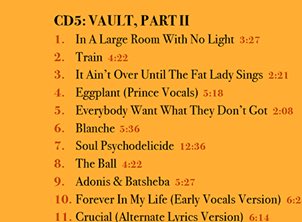 What P was doing in public & private also needs to be distinguished.
The DF assembly of songs were private & never intended to be a public record.
In essence, DF might have been a work in progress & P hadn't made definitive decisions that it was finished & ready to be released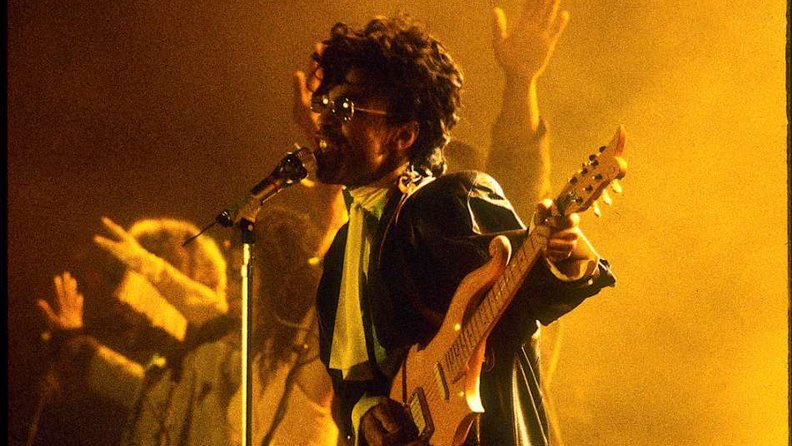 This probably explains why the Deluxe box set contains just the SOTT album & then a bunch of unreleased stuff (assemblies of songs) rather than any attempt to reassemble DF.
Moreover, it demonstrates that the truth is even more interesting than the myth as it contains more
tracks on it than we were aware of that aren't even mentioned on the assemblies of tracks that were leaked.
The Deluxe allows us to discover many tracks or versions that were not previously available in bootlegs as well as the full versions of nearly half a dozen others.
According to Eric Leeds, DF might have been conceived as a play but perhaps not an official album:
"I think DF at one point was in- tended as a play. He may have adopted the DF title & started to apply it to the musical. But he was writing a script & he really wanted to take it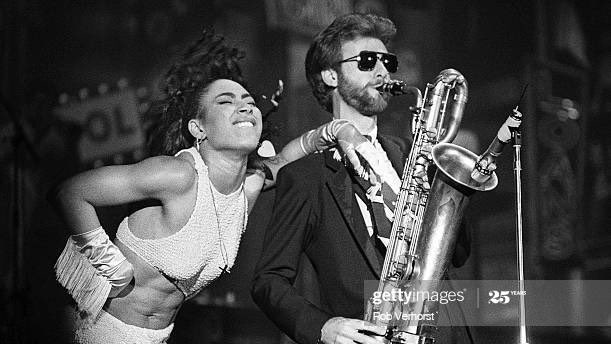 to the stage. We were literally going to do a Broadway type musical. The concept kind of came & went. I think it was a fairly short-lived idea, though."
The artwork does echo a fringe theatre performance with the side curtains & a stage & the tunes do have a theatrical vibe.
Eric repeated this idea about the Play/Broadway Musical recently during a SiriusXM interview.
In the same interview, he also made reference to the tapes & sequences that his brother Alan refers to in my above tweets, making the same point that they were constantly evolving.
In public, did P ever speak about or even acknowledge DF as an album?
In 2017 when revealing the artwork, Susannah claims he mentioned it to her as an album.
But it seems he only ever mentioned it to her & perhaps it was an idea for a day or a week that he later dismissed.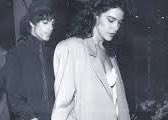 The evidence seems to point to a work in progress &/or P labelling a tape for shits & giggles.
Tape was leaked, bootlegged & turned into a mythical lost album. 30 yrs later, a mock up drawing by Susannah titled TF/DF appears to reinforce the myth.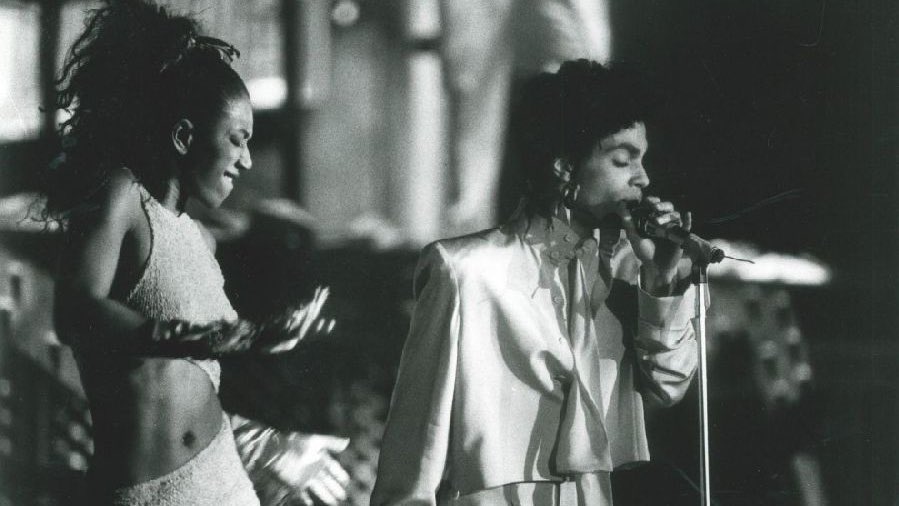 Is this sufficient evidence of DF's creation & existence as a proper 'finalised' album as opposed to a work in progress or just an assembly of songs.
I don't think so.
So why have we allowed this echo chamber to dominate the narrative & turn it into a truth?
Somewhere along the way this DF narrative has become the story.
And telling that story has become an echo chamber in P circles that has spread to journalists & authors & others including the Estate & the its media spokespersons & archivists.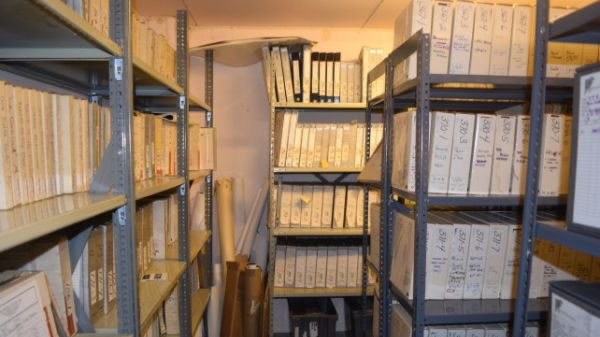 It is easy to get caught up in the echo chamber. It is easy to miss the detail & go along with a generally accepted narrative featured in all of the online P places you can trust.
Google DF & look at how much pops up telling us the same story – so it must be true, right! 👀
I've been into P since 82 & I didn't even question DF's existence until I started research into this thread because I didn't know it needed questioning.
Just like almost everyone else I accepted it & thought it to be true, an established fact.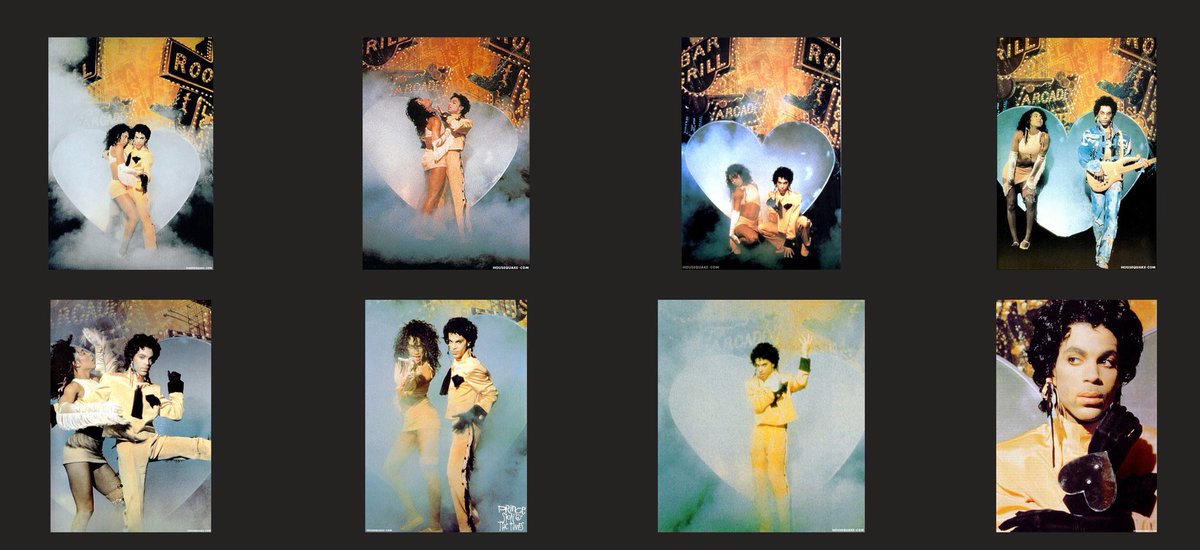 But in the course of my research for the first time, it became clear to me that the idea of DF as a finalised album was on very shaky ground. It had never been proven as an intended release.
This kinda shocked me!
I asked some trusted P experts about it & surprised me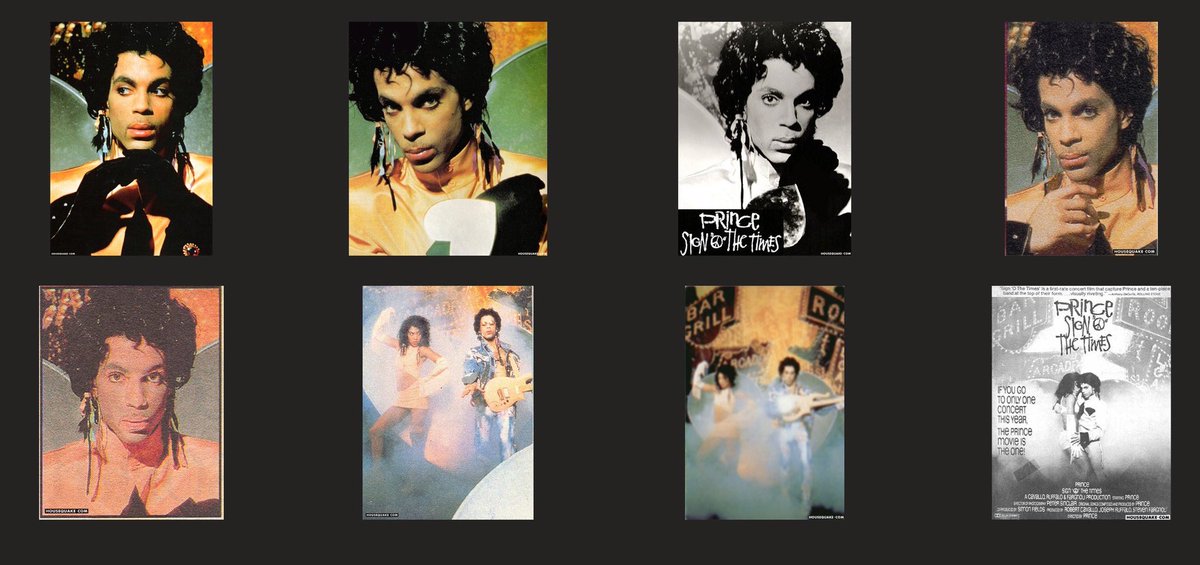 that they were also open to the possibility that it might be a myth.
I was not expecting this. I was expecting them to provide me with the evidence or suggest that I was MAD & had got it completely wrong.
But they didn't! They couldn't!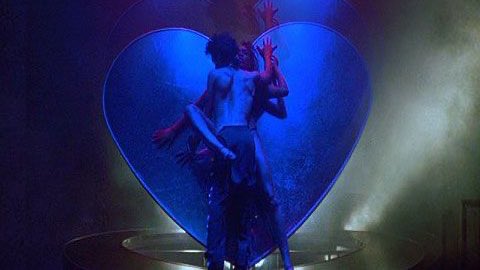 This begs the Q of "how" or "why" this mythology remains unchallenged by serious P academics, authors & journalists.
Why have we allowed the myth to continue to be perpetuated without any real
How did we miss the important detail?
Ofc I haven't read everything on P but of what I have read, it seems only Thorne sought to question this idea of DF as a finalised album intended for release. I wish Thorne had probed further & deeper.
Perhaps others have questioned it too but I haven't come across them yet.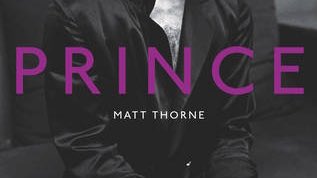 One day hard evidence may come forward confirming that P intended to officially release DF.
Surely that day should have come with the release of this Deluxe Edition.
But that day has come & gone without any real evidence of it – just a rehash of the myth as a fact!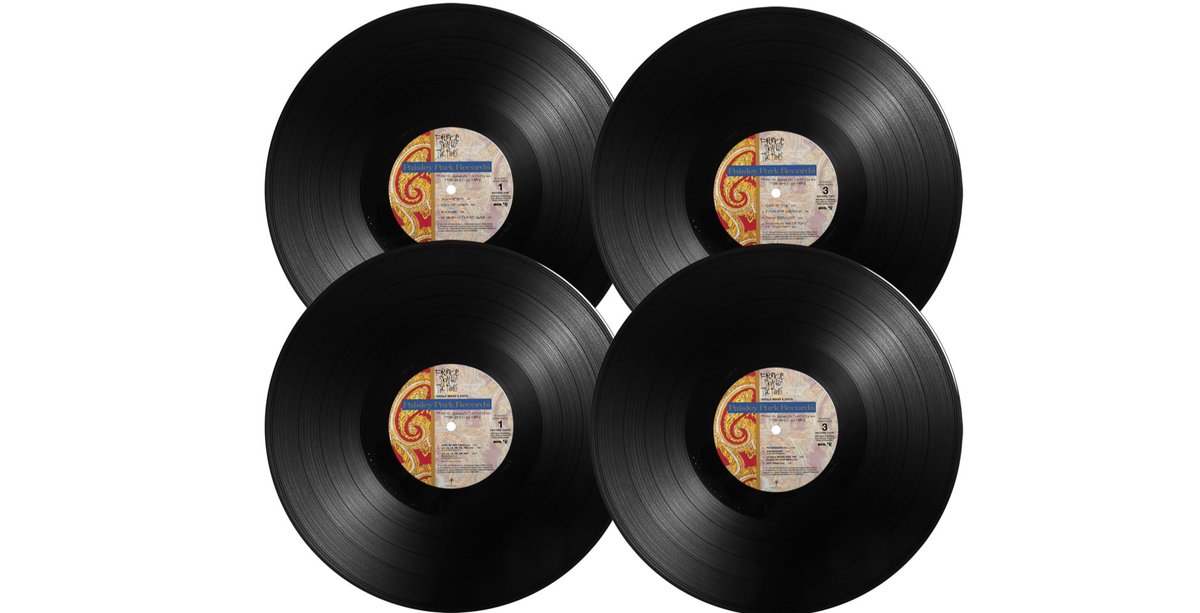 The Deluxe mentions DF in the liner notes & essays but where is the evidence to back it up.
This omission in evidence reinforces my belief that DF was never intended to be 'The Album' before SOTT.
As its title implies, is DF rooted in someone's dream & devoid of reality?
We have an account suggesting DF's existence as an album based on a tentative tracklisting, bootleg tapes & a confused piece of artwork.
Core Revolutionaries deny its existence.
One could infer the same from P's silence on the issue.
Surely this counts for something!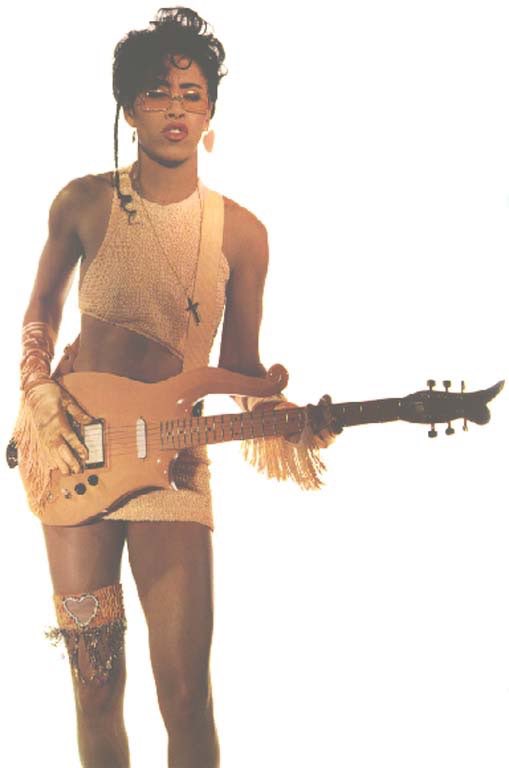 The Revolution are often accused of living vicariously through P.
Surely a lost Revolution album – DF – would be a perfect way to legitimately reignite & further their purple career.
Yet here they are, still denying its existence even after P's passing!
For certain, we know Camille existed as it was:
– mastered
– sent to WB & assigned a catalogue no.
– credited on SOTT & B sides Shockadelica & Scarlet Pussy.
P mentioned Camille in the Lovesexy Tour Book & he had a role 2 play on the Black Album.
There is the evidence!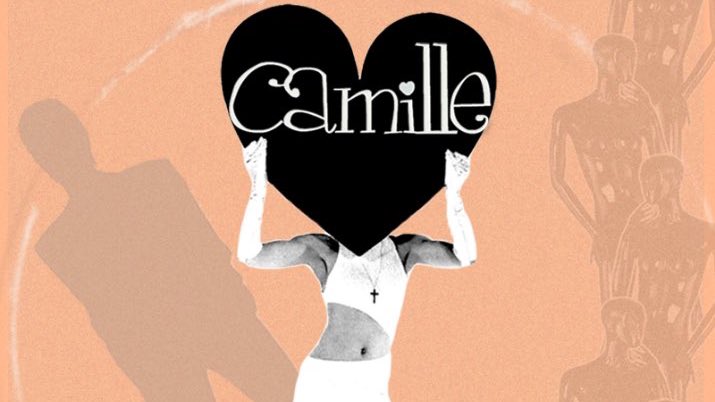 Crystal Ball too has been proven as an album as P himself mentioned it in interviews & he later released a box set of that title.
The C Ball concept came after he disbanded the Revolution & this would explain why Wendy called it a myth & didn't know about it during her time.
Why did P never publicly mention Dream Factory as an album?
He mentioned it only 'as a song' in the sleevenotes he wrote to the Crystal Ball set.
It is unusual for him not to mention projects he was working on as he often did.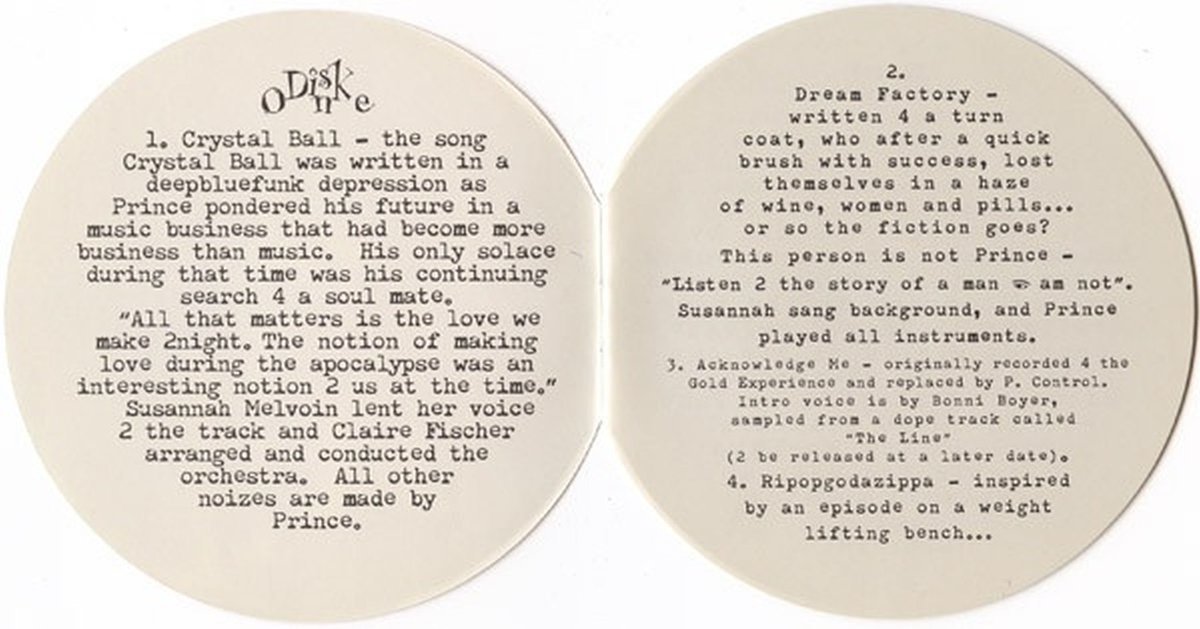 It is very telling that P never mentioned it & it reminded me of what he said to @MMLunlimited in that infamous Ebony interview which was taken down shortly after publication on the Ebony website.
You can read excerpts of it below – P explains why he remains silent 👇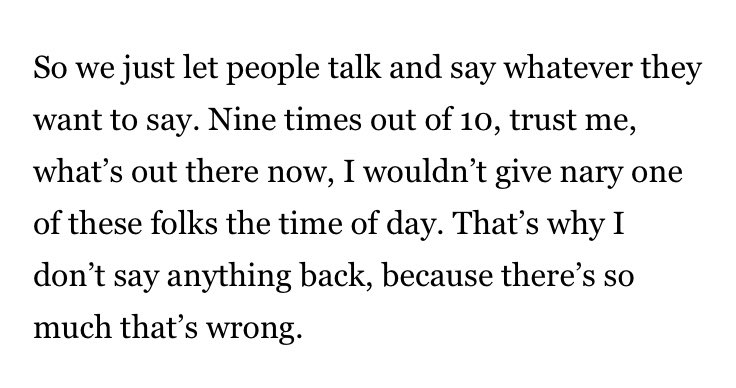 It's not the idea of the DF album that rankles with me.
What does rankle we me is this notion that:
*it was a completed & finalised album
*a lost Revolution album.
*an album that changed course after he disbanded the Revolution because of their input into many of the songs.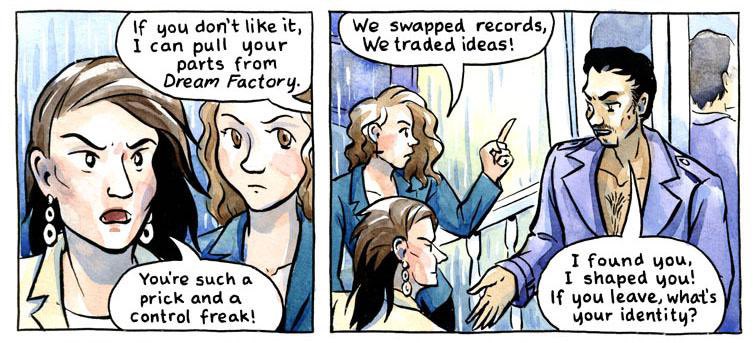 This notion that had he not disbanded the Revolution we would have DF as opposed 2 SOTT.
And especially the notion that it is FACT.
Has too much intent been placed on early configurations to the extent that an unproven narrative has developed a life of its own & become a FACT?
So if the DF is not 'The Album'.. what is it?
It might have been a concept.
That concept might have been revealed by Susannah here 👇

Dream Factory was Galpin Blvd- The House!
And in that House was the Factory – The Studio!
And in that Studio P created the assemblies of songs – The Dream(s)!
(11 DF tracks were created at Galpin).
The Studio was a gateway for P to explore his creative & imaginative energy!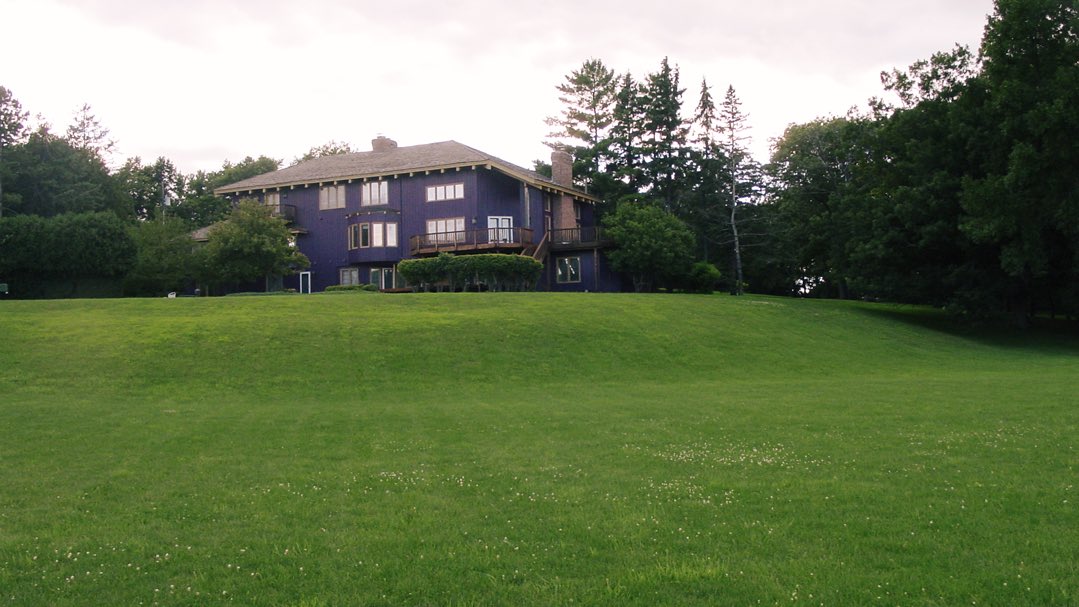 Remember what Susannah about the artwork:
"great imagery of the doors of the Dream Factory opening & walking into space"
Look at Galpin & the space around it.
The doors opening to it are to the The Dream Factory (studio) where P created:
– his dreams
– & our dreams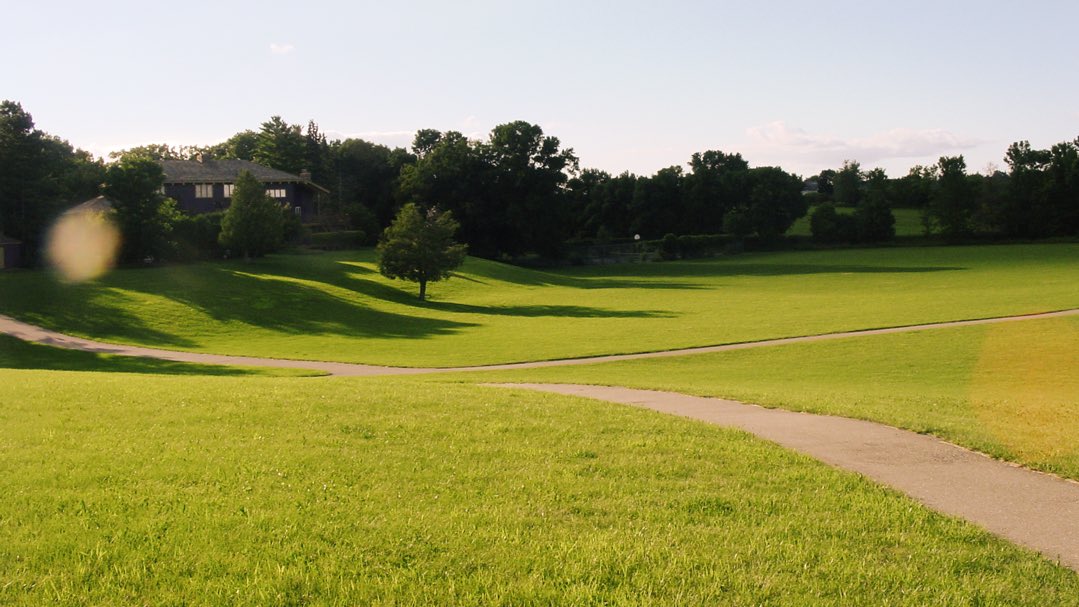 During the premiere of the Paisley Park NYE concert, Susannah confirmed to Maya Rudolph that Galpin House was The Dream Factory!
She added that subsequently Paisley Park became The Dream Factory.
Watch below:
Susannah also mentioned the open space around Galpin Boulevard during the same interview & how it inspired P's creativity & imagination:
Watch here:
As Susannah said here below about the song:
"Prince's Dream Factory was real & filled with joy & wonder……"
Sounds like a place/concept/ rather than an album.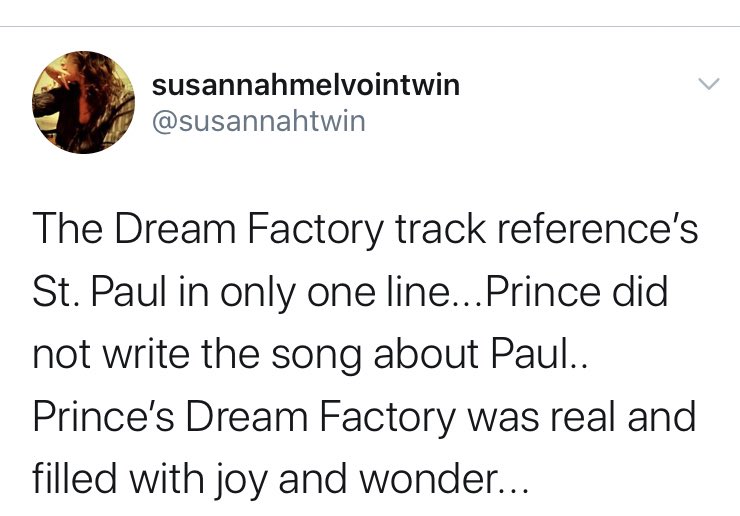 P created many different universes/utopias thru-out his career from Uptown to Paisley Park to Graffiti Bridge to 3121 & so on.
The Dream Factory was his universe/utopia in 1986.
First, it was Galpin House & then Paisley Park.
A factory production line of the finest music.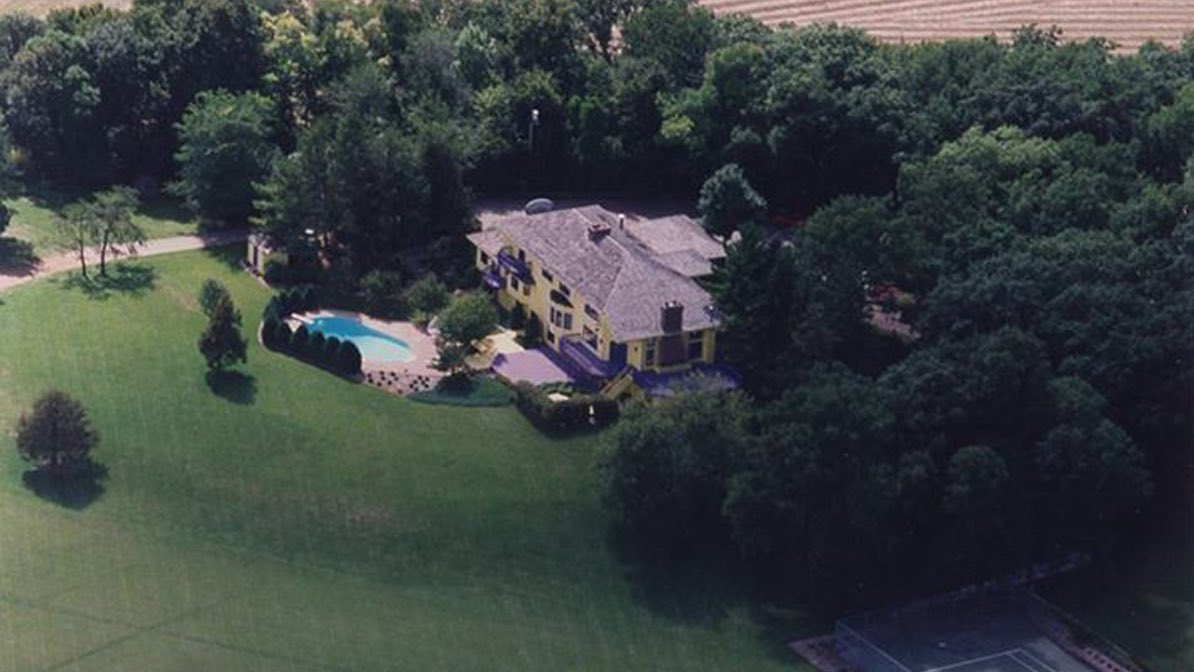 P was the Willy Wonka of that Dream Factory & just as Willy Wonka's Chocolate Factory produced the greatest confectionery, P's Dream Factory would produce the greatest music!
Climb inside that glass elevator – but don't let it bring u down!
I mean Willy Wonka even wore Purple!
The Dream Factory might have been a concept about producing an assembly line of the greatest songs during this period – The Flood.
A production line operating very much like a Factory.
The physical manifestation of this concept being Galpin Boulevard & then Paisley Park.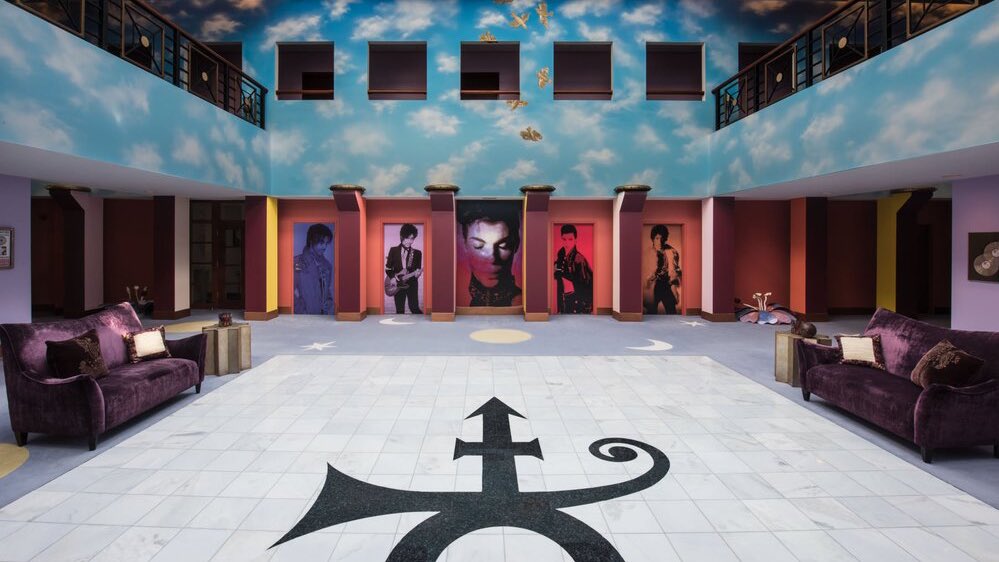 And we know Paisley Park was like a factory.
Katz pointed it out so vividly in the Deluxe book: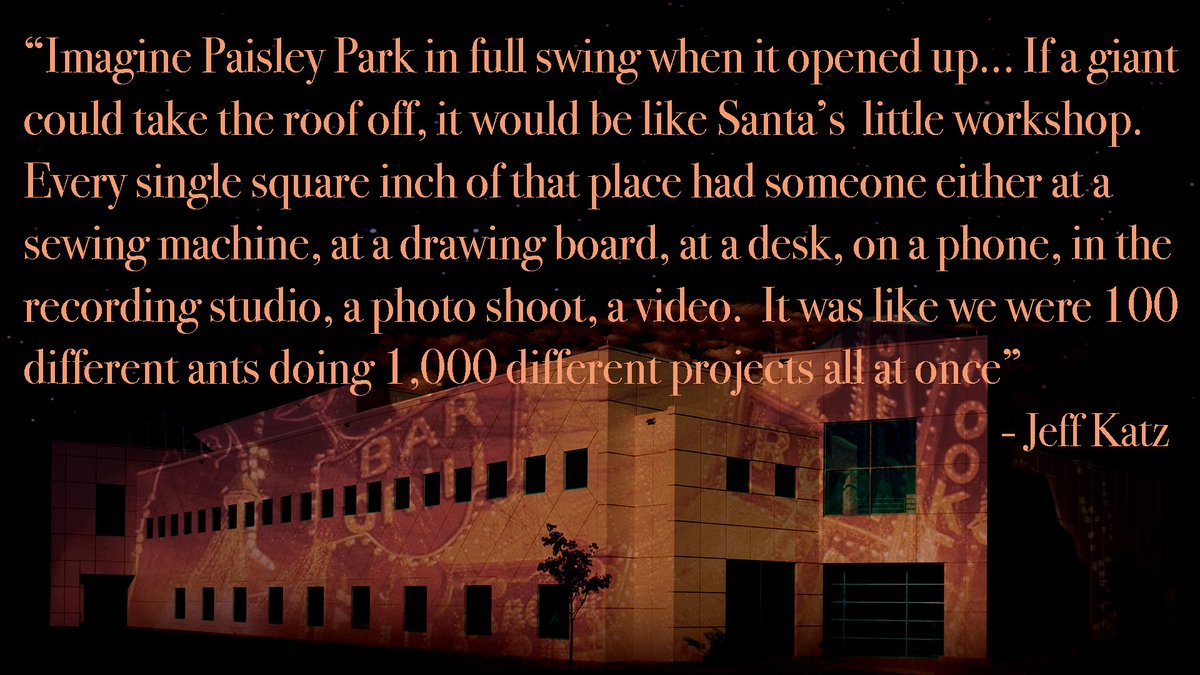 So for me, it's not that DF didn't exist, it did, that cannot be denied.
But what it was, hasn't ever been clarified.
There is uncertainty if it was ever "The Album".
It might have been a house/place, a concept/a play/musical or an assembly line of songs during that era.
That assembly line of songs is what the Dream Factory product might have been.
Numerous sequences of tracks collected from the production line seeking an identity & a placement as a product.
The concept as an album was never clarified because at that stage the product hadn't been fully realised to be given an identity.
That product did eventually find some clarity & an identity which resulted into the albums – Camille, then Crystal Ball & finally SOTT.
No DF tho'!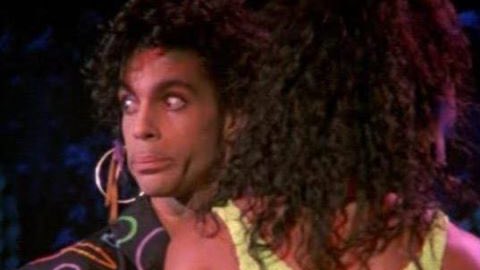 But was it ALL DF?
Camille, Crystal Ball, SOTT & everything recorded thereafter was it all Dream Factory – The Concept?
He probably called the complex Paisley Park instead of Dream Factory because DF sounds too "industrial" whereas PP sounds more fun & leisurely.
Back to what @EdgarKruize said at the beginning:
"it all depends on the vantage point you choose. If your narrative is 'DF was an album', then all you'll find is evidence towards that".
The vantage point I choose is that there is inconclusive evidence of DF as 'The Album'.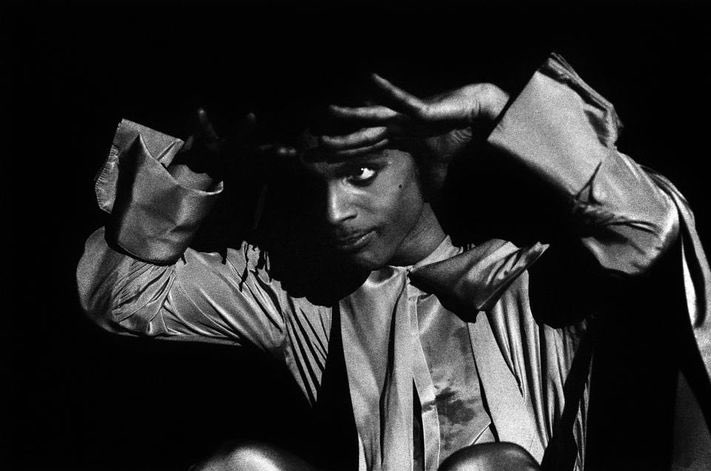 Is the Estate doing P a disservice with this Deluxe release by trying to pass off DF as an established fact?
It is mentioned all over the release as a fact.
But where is the evidence?
Tudahl himself says "We just don't know"!
So why a create fact out of uncertainty?
Are we also doing P a disservice by
not questioning it, by not outing it as a myth, if this is what it might eventually turns out to be.
If real evidence emerges one day that DF did exist as 'The Album' then I'll just turn around & say that I did this thread 4 shits & giggles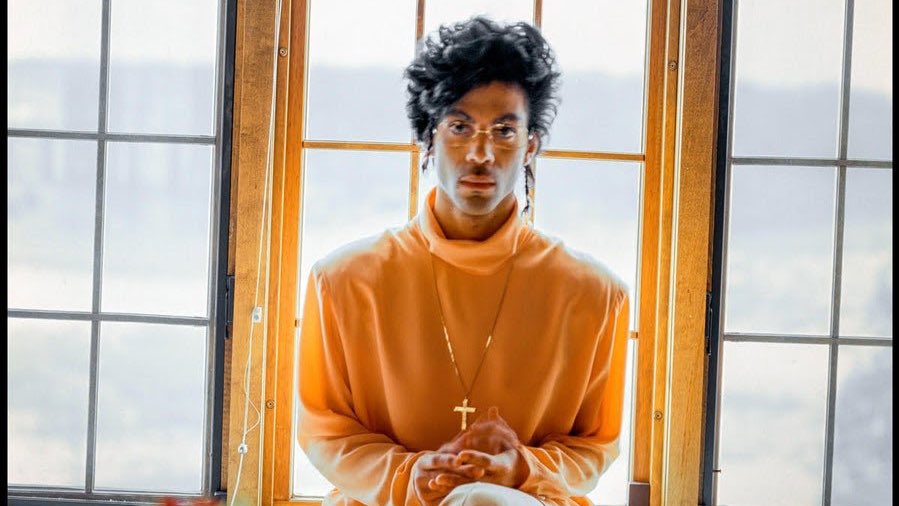 I believe in the truth & so did P & I have told 'my truth' in this thread.
I don't believe there is sufficient evidence to confirm as FACT that DF was 'The Album.'
Although the note below was intended for someone else, I'll liberate its use for here & leave you with this 👇
As always special thanks to @EdgarKruize for the thumbnails & for our deep dive discussions about all things P.
Thanks also to @8minutesidle for his book & for entertaining private conversations with me about this issue.
And thanks to all of you for checking in 💜🙏🏽☔️.
So this is just the start of our mammoth 4th Thread series that will continue into early November.
On Sunday we kick off the main show with @CaseyRain of the @RealityIsViolet who will cover the title track – S☮️TT.
No threads tomorrow but there will be a very special online virtual celebration of the release of Prince's SOTT Super Deluxe hosted by @polishedsolid
Some of our contributors will be participating plus Eric Leeds!!!
Find out more via the link below.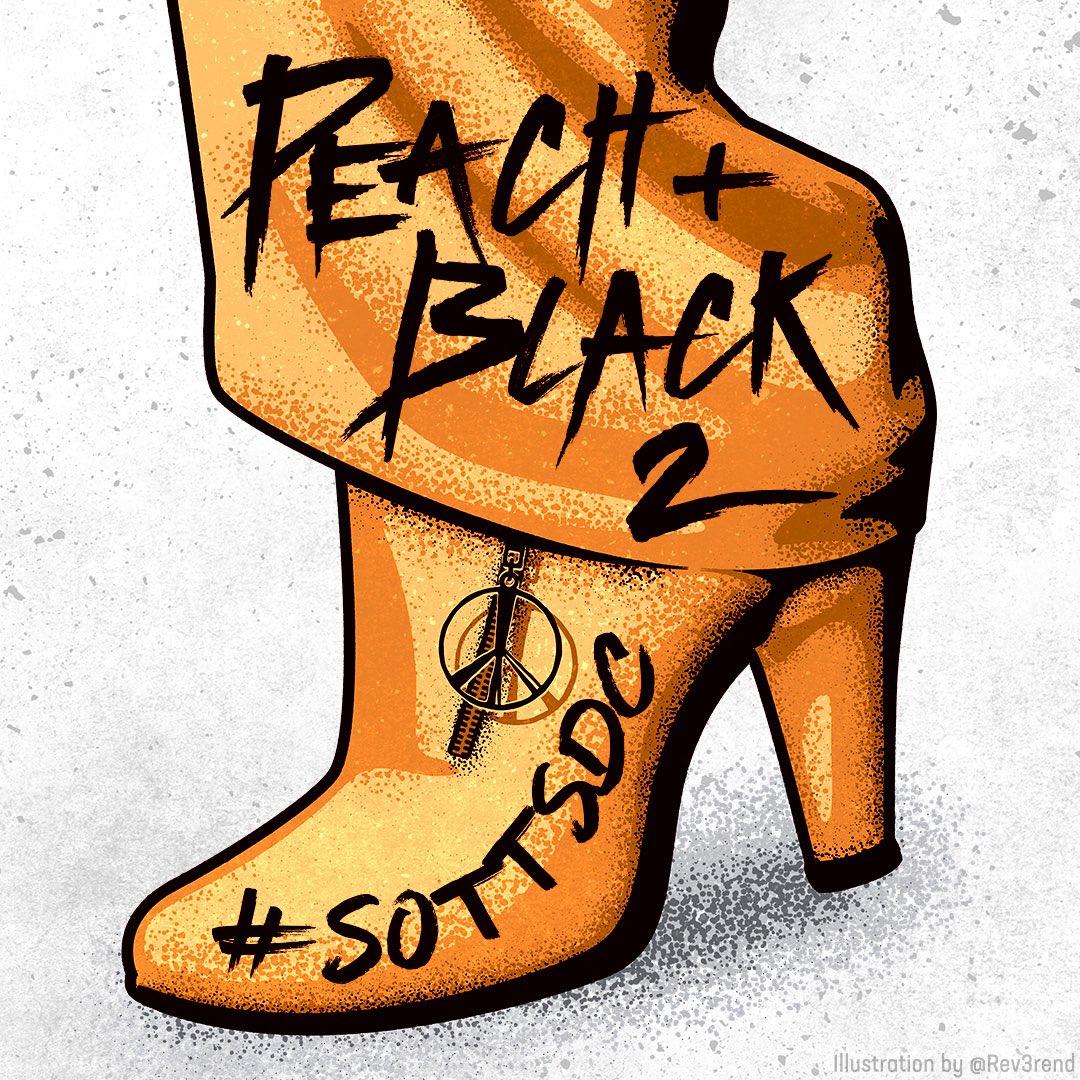 House Clearing after the Quake!
In my first thread, I mentioned @arrthurr's on point observations during a @GrownFolksMusic podcast.
It features @polishedsolid & @jehansdream & is a highly recommended listen in Part 1 of the 2 part SOTT podcast:
#PrinceTwitterThread #SOTTDELUXE
@EdgarKruize @CaseyRain @RhondaNicole_ @scottwoodssays @arrthurr @CasciTRitchie @TrickyKid2 @joemuggs @8minutesidle @Neo_Manifesto @Miss_EThompson @9T99art @PressRewindPod @ehphd @dmsrblog @bobbyfriction @polishedsolid @RichardCole_NOW
@threadreaderapp please unroll
Originally tweeted by UMB (@deejayumb) on 9 October 2020.