S☮️TT – (ii) – The Dream.
Yesterday I dropped some real time heat on SOTT going back to 1987 & connections were made with the artwork & various themes including Wizard of Oz.
In this thread I am going to focus on the path leading up to SOTT.
#PrinceTwitterThread
#SOTTDELUXE
The path that led up to SOTT is a strange one in how it has been portrayed for 30+ years by fanzines & magazines.
It's upheld a popular & an established narrative that has probably become a historical fact but much more on this tomorrow.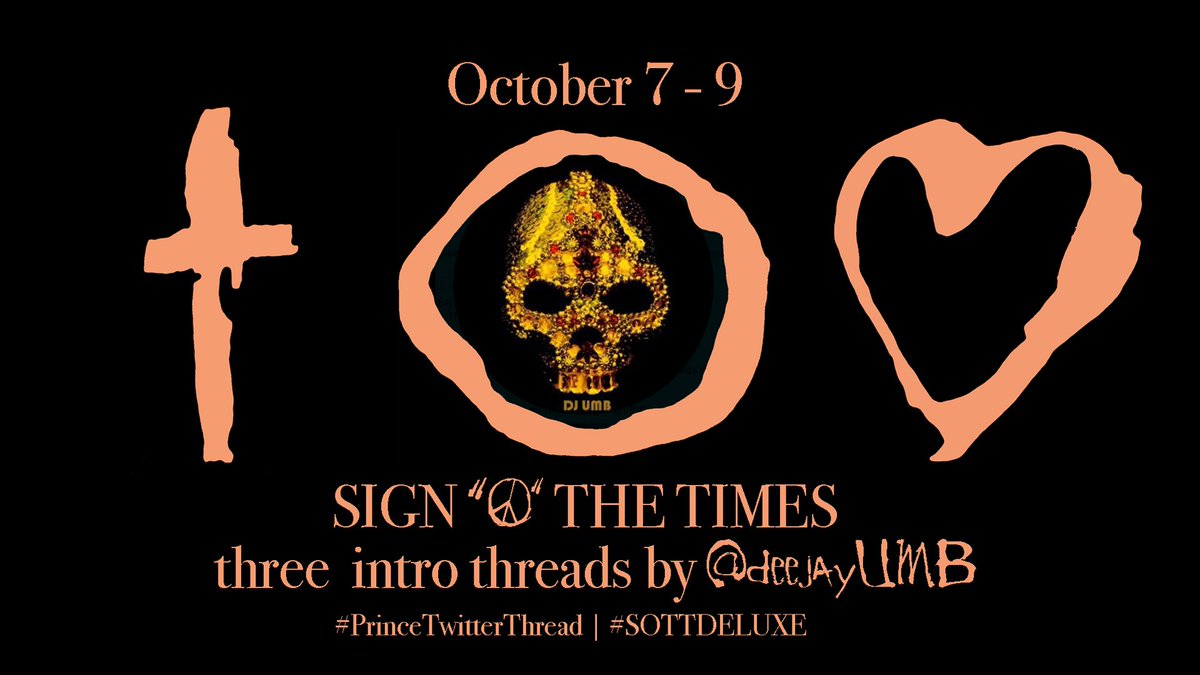 It's been said that SOTT is about a man going thru change – break up of The Revolution, failure of UTCM & the engagement & then break up with @susannahtwin.
P's navigation through these changes were also reflected in his ever changing release schedule during this period.
So let's start with the narrative that has been popularly portrayed as leading up to the creation of SOTT.
3 albums are believed to have been recorded for release in the run-up to SOTT:
The Dream Factory (DF)
Camille
Crystal Ball (CB)
Let's take a brief look at these albums.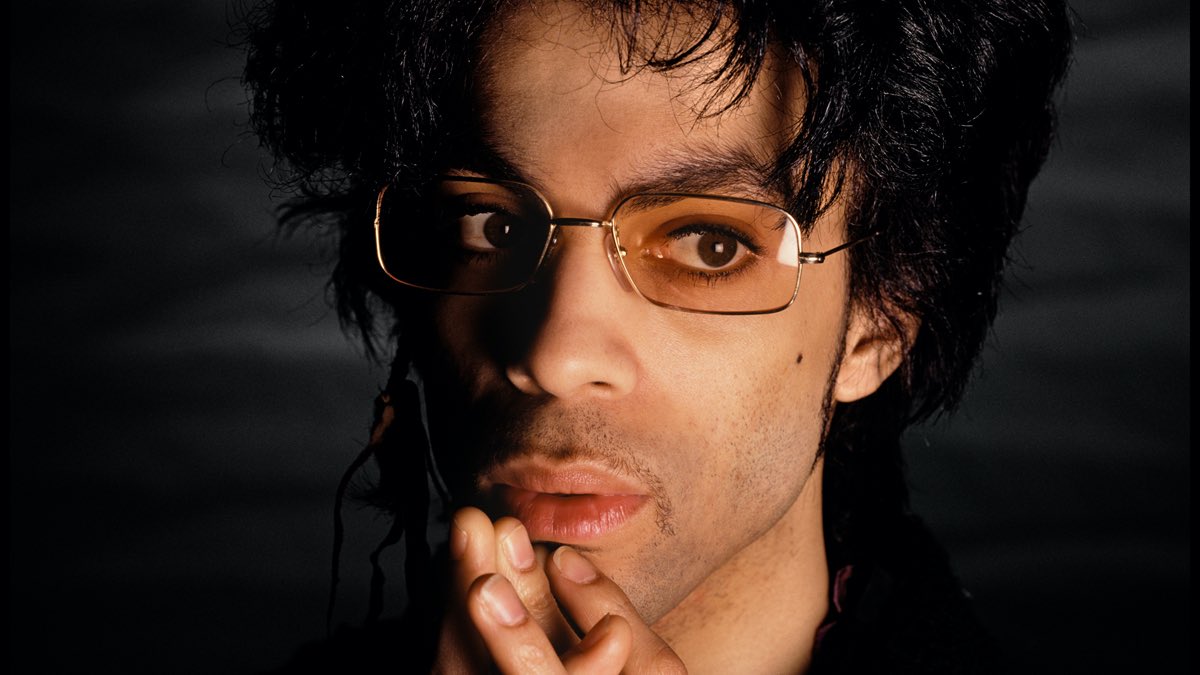 Dream Factory 1986 – w/ The Revolution
It has been said that prior to the disbanding of the Revolution (you can read the details about this in the many articles online) P was intending to release a group record "The Dream Factory".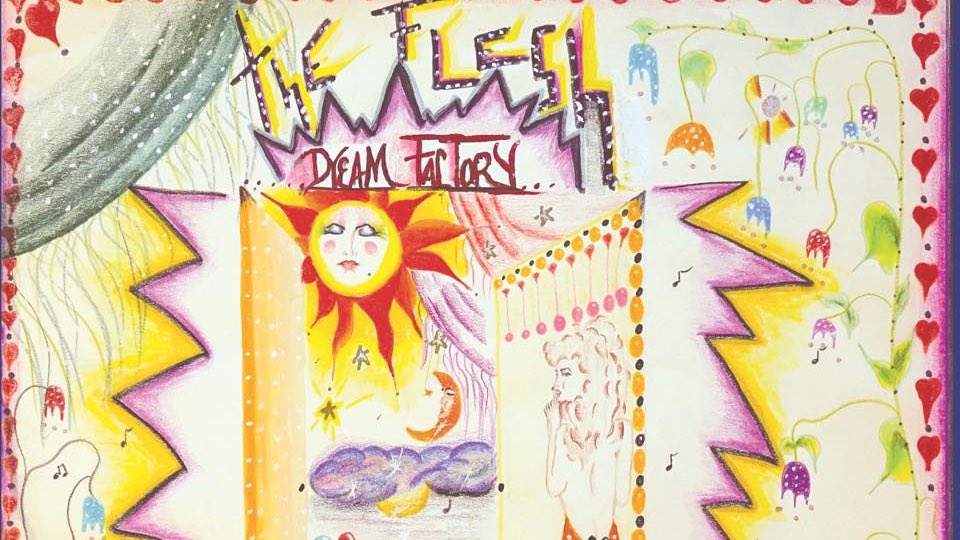 According to S Rogers, DF was a search for a perspective & view of himself that he wanted to put out there.
Alan Leeds added:
"It was going to be marketed as a group record, not a Prince record. Conceptually, DF was clearly related to the involvement by Wendy, Lisa & Susannah.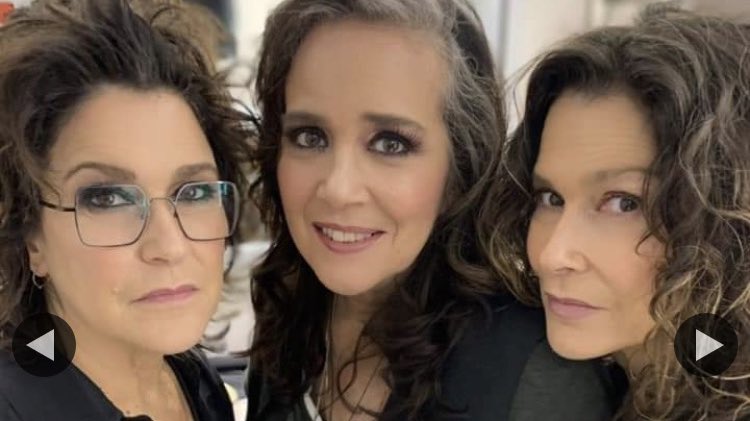 Whatever DF meant to him, it was inspired by the camaraderie of that group of people during that period of time."
'Whatever DF meant to him'
This being an operative statement – please bear it in mind for tomorrow's thread.
There were 3 DF configurations👇
@PrinceVault
The Playlists below are not original configurations as the segues are missing.
The April '86 configuration contains 3 tracks that eventually ended up on SOTT:
Ballad of Dorothy Parker
Strange Relationship
Starfish & Coffee
The June 86 configuration contains 4 tracks that eventually ended up on SOTT:
Ballad of Dorothy Parker
It
Strange Relationship
Starfish & Coffee
The July 86 configuration contains 8 tracks that eventually ended up on SOTT:
Ballad of Dorothy Parker
It
Strange Relationship
Slow Love
Starfish & Coffee
ICNTTPOYM
SOTT
The Cross
Alan Leeds:
"His perception…was that DF equated Lisa & the Melvoins, without which he had no DF. In his mind, you just simply don't make records with people like Wendy & Lisa, whose contributions are on such a high level and who have such distinct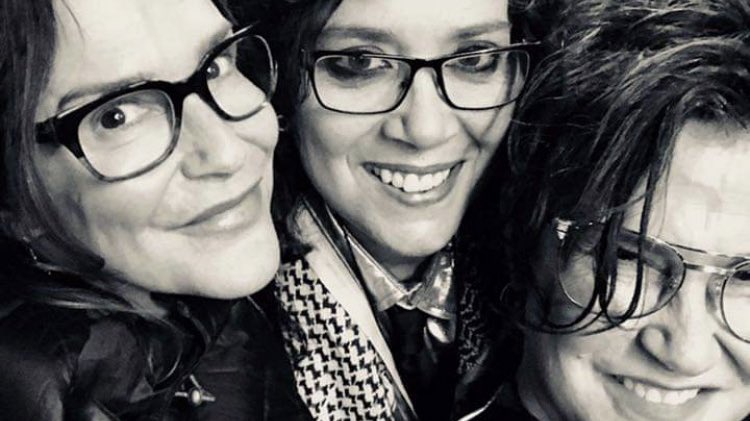 personalities & then release that record after they're gone & go play those songs on tour with somebody else. It's bogus."
The story goes that after the Revolution disbanded, P couldn't continue with DF without them.
So he moved on to Camille.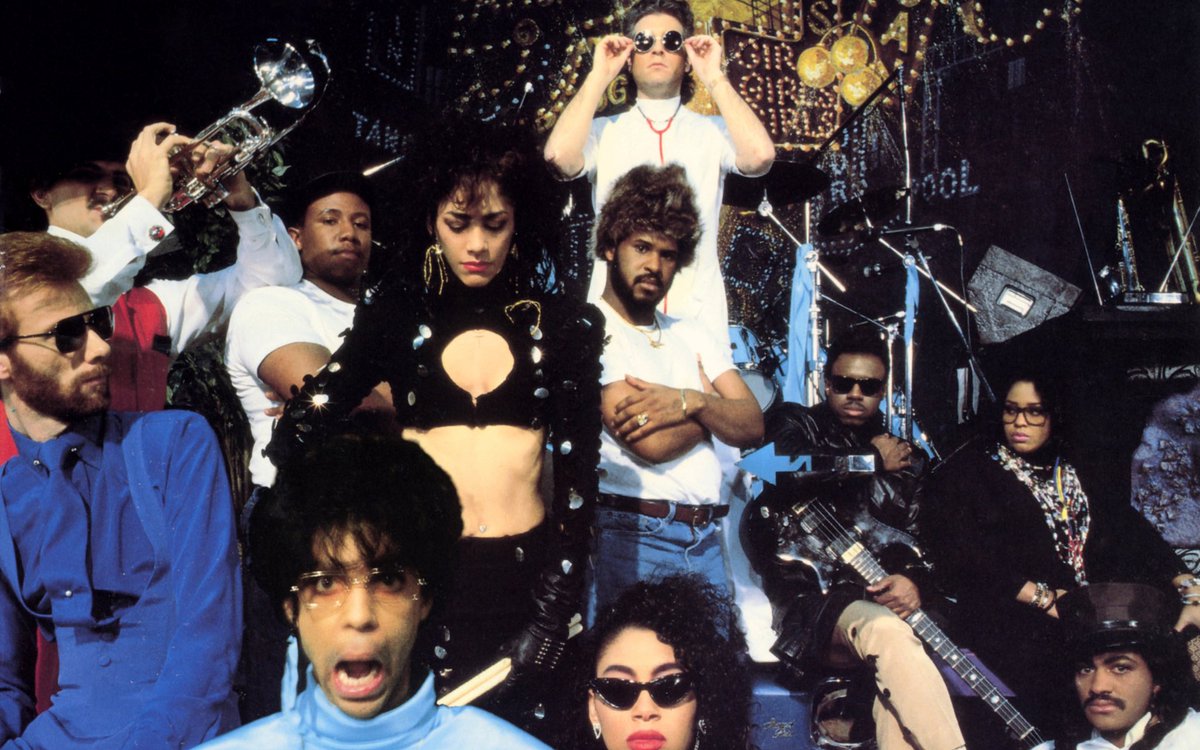 CAMILLE '86 – Solo
P used a speeded- up voice for his alter-ego "Camille".
Some commentators have said that Camille is inspired by 19th C intersexed memoirist Herculine Barbin, whose nickname was Camille.
Lots I want to say about this but can't due to tweet restrictions.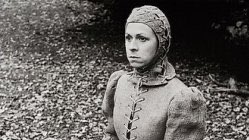 Bearing no relation as to why P chose it, the name Camille in Arabic (transliterated as Kamel and Kameel) means "Perfect" or "the Perfect One."
An Arabic phrase meaning:
"The person who has reached perfection!"
Was Camille the embodiment of (male & female) perfection to P?
I only mention this because it is an interesting piece of trivia to add to the mystique of Camille.
The Camille project came up following a disagreement P had with Jesse Johnson (The Time) over his album "Shockadelica" which didn't contain a song of the same name.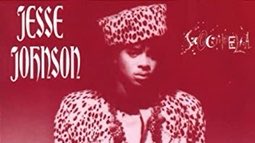 I think we all know the story, acc' to Susan Rogers:
P asked Jessie:
"Where is the song, Shockadelica?"
Jesse said:
"There's no song, 'Shockadelica'. Shockadelica is just the name of the album."
P said:
"All great records are titled after one of the songs on the record."
So P recorded a song called 'Shockadelica' & presented it to Jesse for his album but Jesse rejected it – Jesse talks about it in the vid👇
So to spite him 👀 P had test pressings done of Shockadelica & sent it out to the clubs to get it out there before Jesse's album dropped!
Playlist below of my config (not og) of Camille.
NB:
*I have used a cover of Rockhard.
*Cosmic Day & Scarlet Pussy are not on og config of Camille but former sounds Camille-like & the latter is credited to Camille.
*12" mixes are bonus tracks
Camille is mentioned in a line in "Shockadelica,":
The bed's on fire
Your fate is sealed
And you're so tired
And the reason is Camille-mille, Shockadelica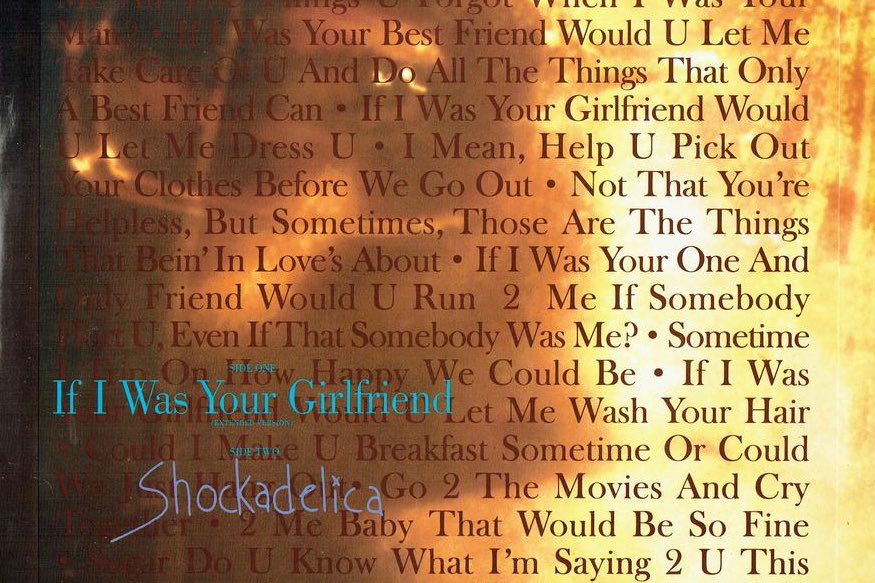 Susan Rogers on Camille:
"Camille who might have been male, might have been female, it wasn't really clear – might have been kind of ghostly, kind of humanoid. And he began thinking of a character called Camille that would be an ambiguous gender maybe."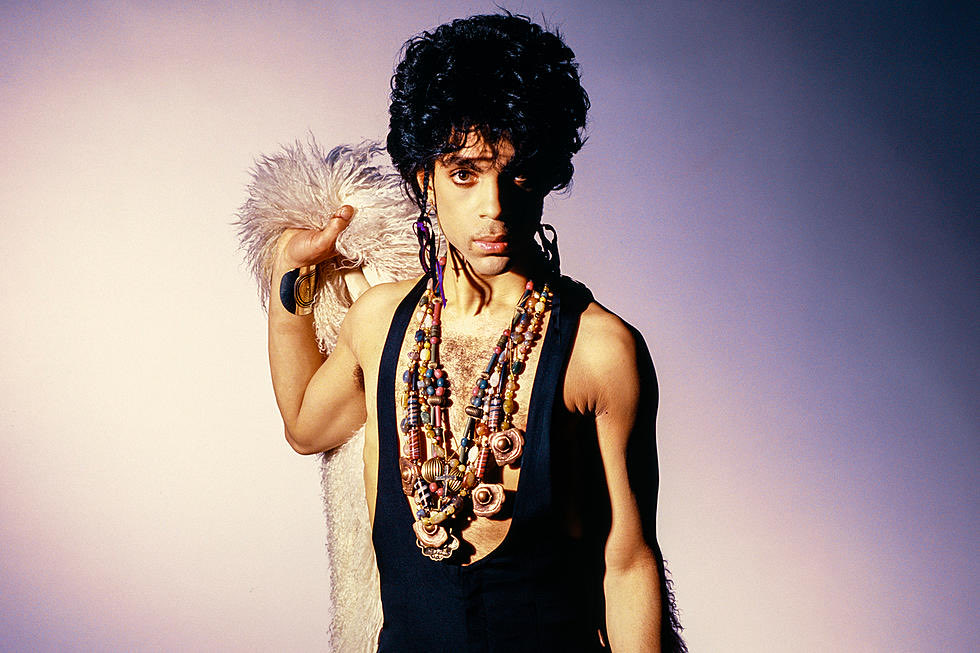 Camille inhabits P's feminine side.
Some have mistaken Camille for a woman & is often described as his female alter ego.
In the Deluxe book in Daphne's essay, she refers to Camille as "her."
She said the same on the Official P Podcast.
P did not identify Camille as "her".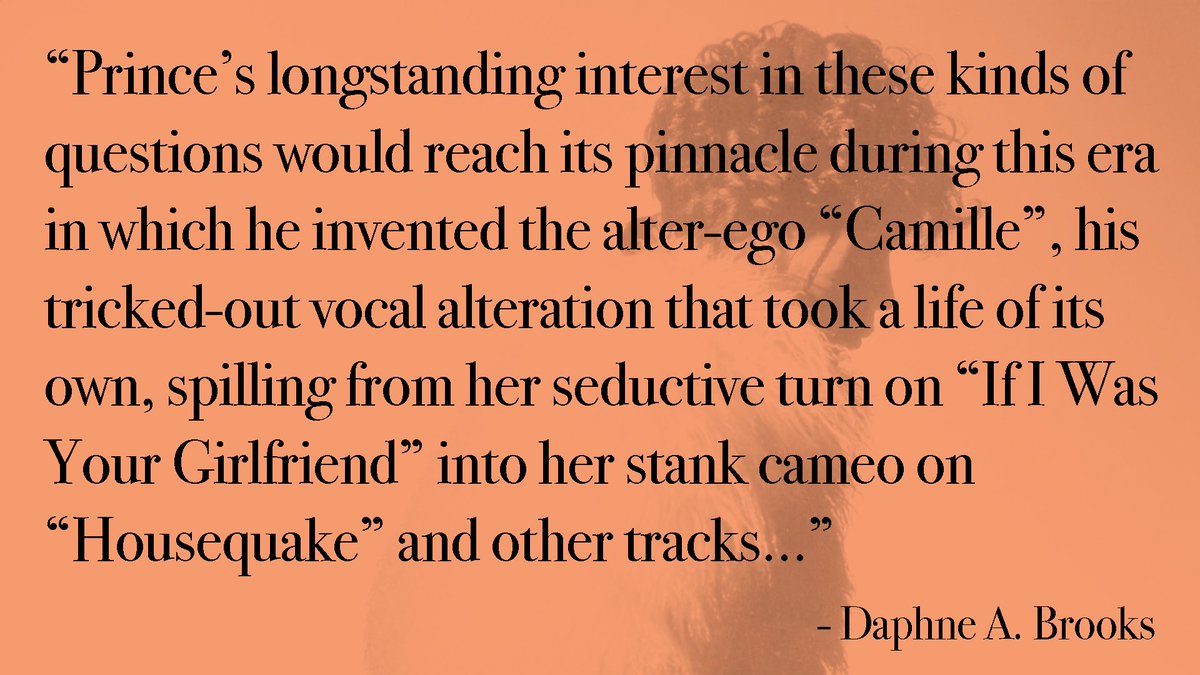 P identified Camille as a 'boy' & used 'he' in the Lovesexy Tour Book👇
If created more recently, would P still identify Camille as a boy & use 'he' or would he use "she" or "they"?
Was Camille androgynous or a boy reppin' P's "Anima"?
🤷🏽‍♂️ your guess is as good as mine!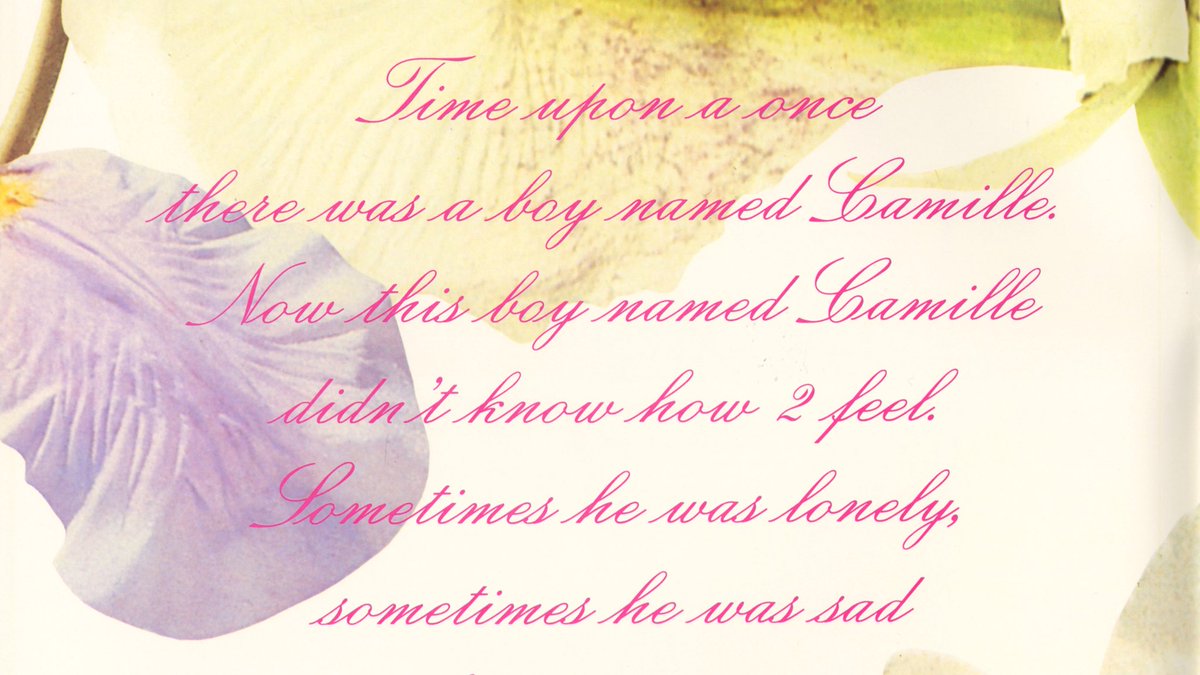 It often said the sped up voice was first used on Erotic City which is an infamous cult track & B side to "Let's Go Crazy".
He recorded Erotic City after seeing Clinton live.
Clinton had used a sped up voice too for his Parliament character Sir Nose D'Voidoffunk.
EC👂👇
But the thing is the sped up voice was actually first used on the awesome "Automatic" from 1999 a few years before Erotic City.
For me the 1999 album is responsible for a lot of musical innovation & is perhaps his most influential album.
You can hear the sped up voice here:
I would also suggest that P's track "Vagina" recorded during the 1999 era & released recently for the first time on the 1999 Deluxe might be the earliest track about Camille.
But P is not in the Camille character on that track.
More on Camille in my Girlfriend thread soon.
Acc to S Rogers, P created Camille as a competition with himself:
"He was thinking of battling with himself. I had drawn a picture of a stick figure of a cartoon that had x's for eyes & P liked that idea, 'We'll call it Camille & there will be x's for the eyes."
(Fan Art👇)
The Lovesexy Tour book also revealed the physical ID of Camille during a photo session P had with Jeff Katz
P said to Katz 'I'll be right back'. And then after a while he came back with the curls, the police cap and all the make up on.
This is 'Camille'.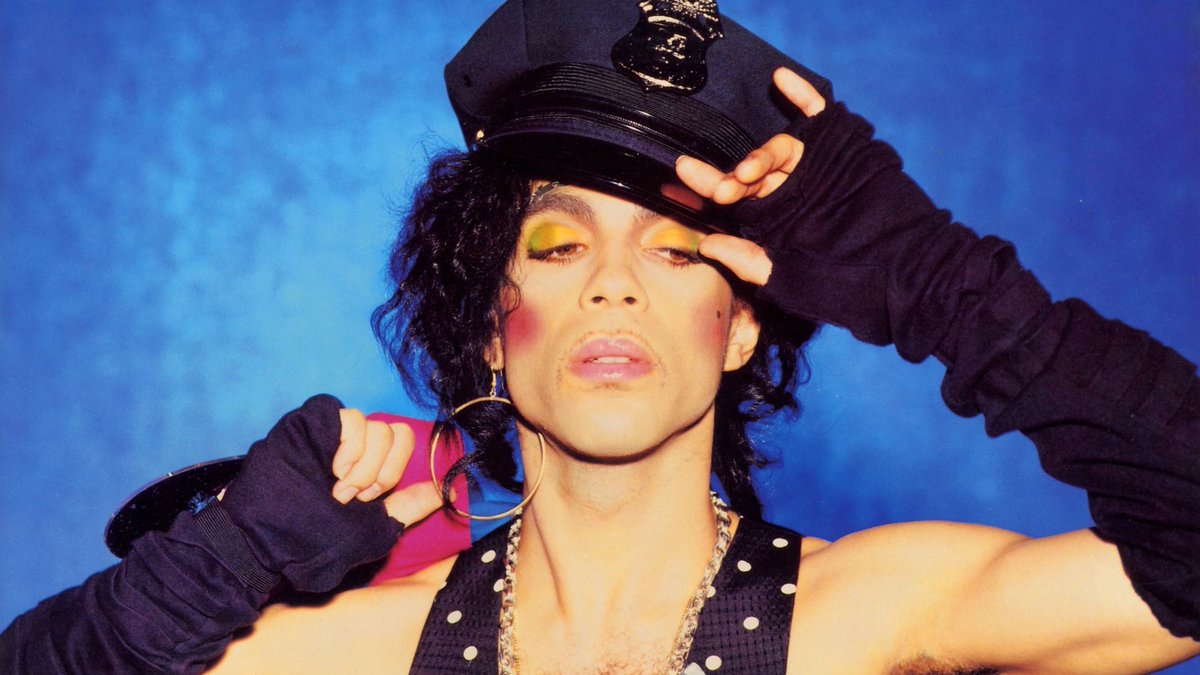 The Lovesexy Tour book also revealed an added complexity to the Camille character.
Not only was Camille the alter ego of P but Camille himself had an alter ego – Spooky Electric, the 'possessed darker' side to Camille.
Camille's alter ego, Spooky Electric is also the voice on Bob George from Blue Tuesday's "The Black Album."
And here is the proof. Prince clearly identifies himself as Camille in this performance of Bob George in Dortmund, Holland in 1988.
"Hello? This is Camille."
Camille album aside, Camille had a massive influence on The Black Album & was featured & credited on the Wish U Heaven B side Scarlet Pussy.
The following also have a Camille like influence:
Cosmic Day
Erotic City
Automatic
💜 or $
1+1+1 is 3
F.U.N.K.
3121
Partyman etc
Camille was going to be a movie project too in which P was going to portray himself & Camille.
Eric Leeds:
"It was an idea he had for a minute, but it probably would have been a very hip movie. The flincher at the end would have been when you would realise that it wasn't two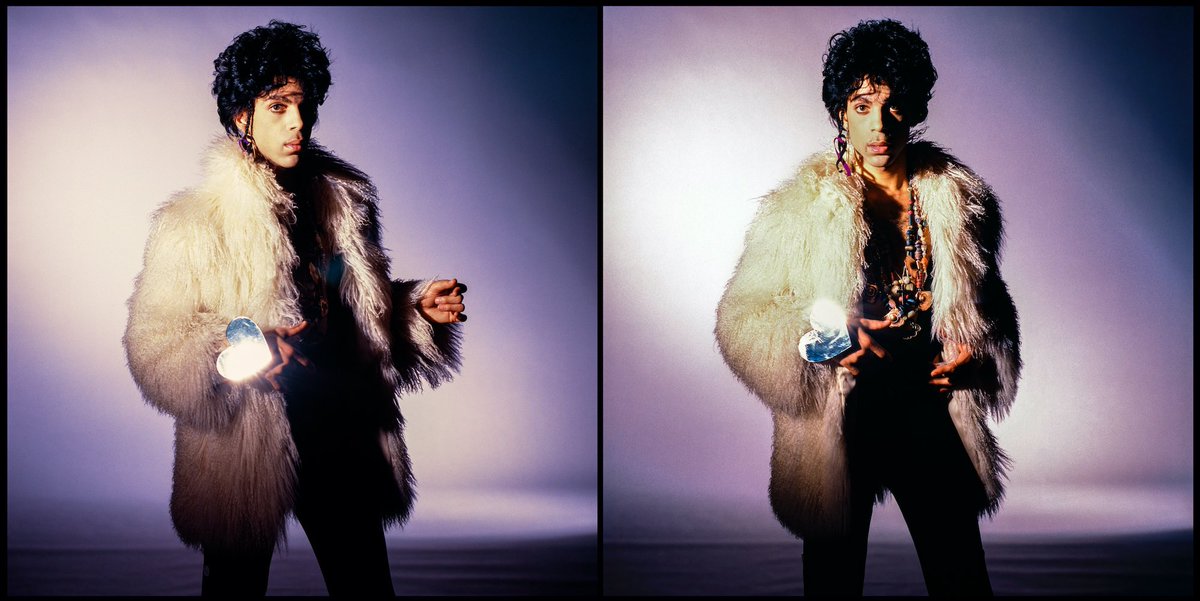 characters; it was just him playing a schizophrenic."
The Camille character represented man's inner conflicts & the struggle between good vs evil.
P later reprised this struggle between good vs evil via the Gemini persona in the "Batdance" & "Partyman" videos.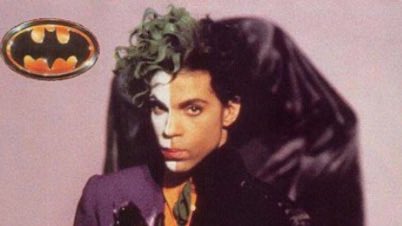 In the comic book "Alter Ego 1991 the struggle between good vs evil is represented again.
P is the superhero/musician pitted against "Spooky Electric" a rival musician (with mind controlling beats) & the villain in the comic book.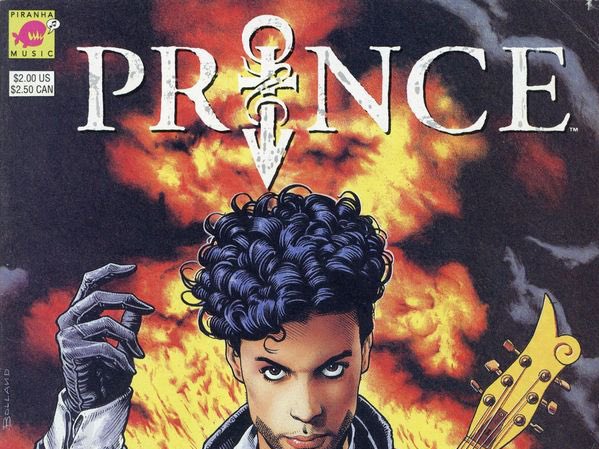 During a nine-day period at Sunset Sound, he recorded five of the Camille songs:

Rebirth of the Flesh
Feel u Up
Good Love
IIWYG
Rock hard in a funky place
He added Housequake & the previously recorded Shockadelica & reworked Strange Relationship.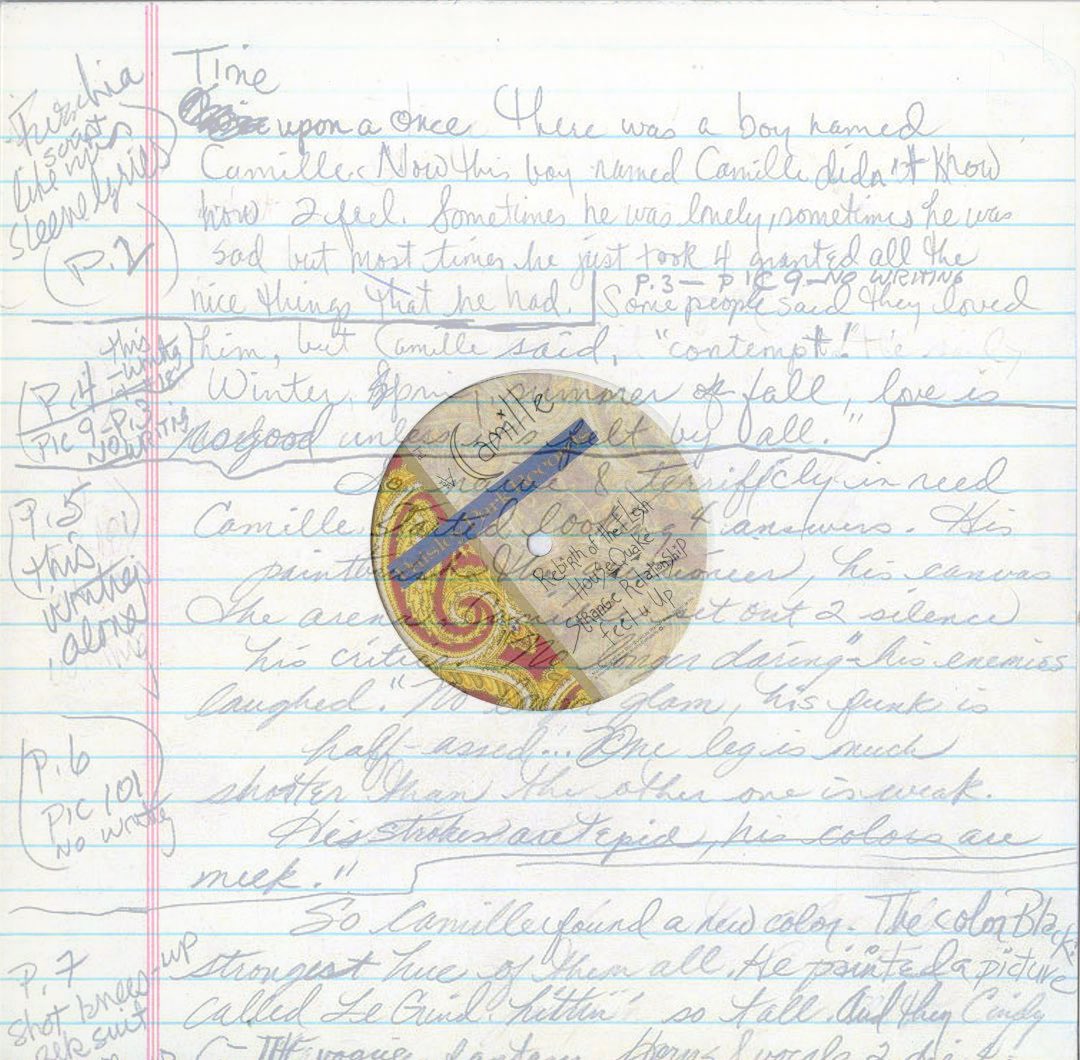 By November 5, 100 test pressings were made & the album was given a Warner Bros. catalogue number and a projected January 1987 release date.
Test pressings were also made of a possible single, containing "Shockadelica" coupled with "Housequake."
No less than 7 of the 8 Camille tracks have since seen official release, reinforcing P's belief in the project.
3 songs ended up on SOTT: "HQ," "SR," & "IIWYG."
"Rockhard In A Funky Place" was included on the Black Album, while "Good Love" was released in March 1988 on the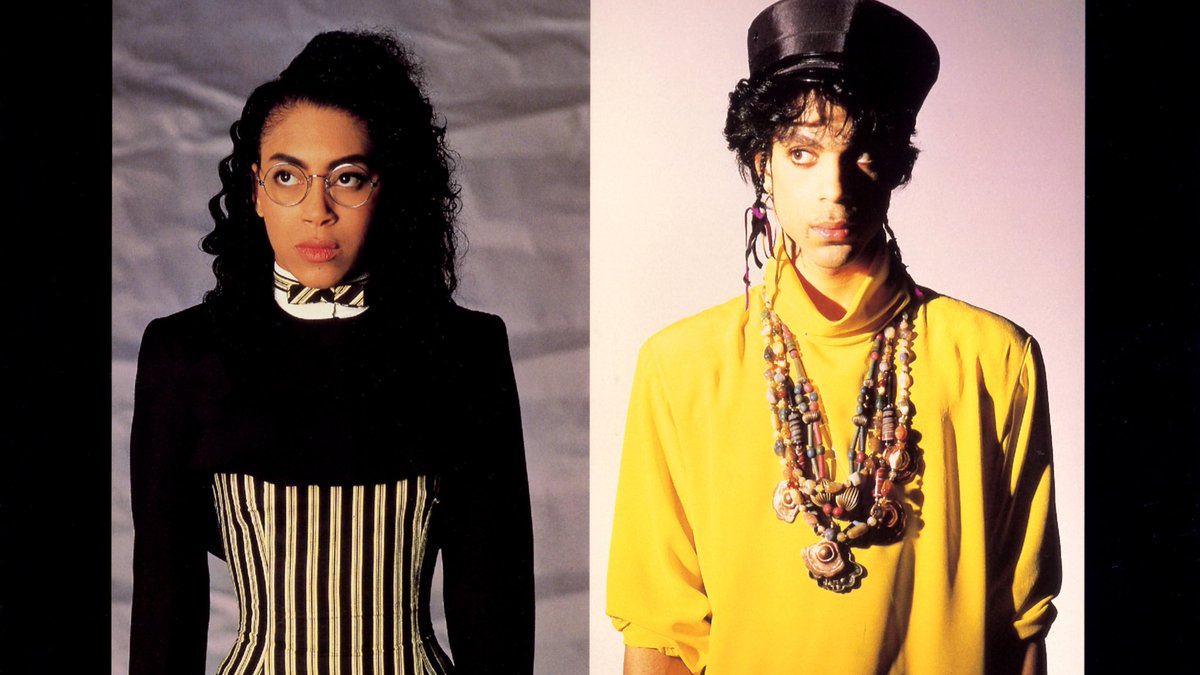 soundtrack album to the film Bright Lights, Big City & again on the Crystal Ball set in 1998.
2 Camille tracks became B-sides, "Shockadelica" & "Feel U Up".
Consequently, "Rebirth Of The Flesh" (studio version) was the only track that remained unreleased until the Deluxe.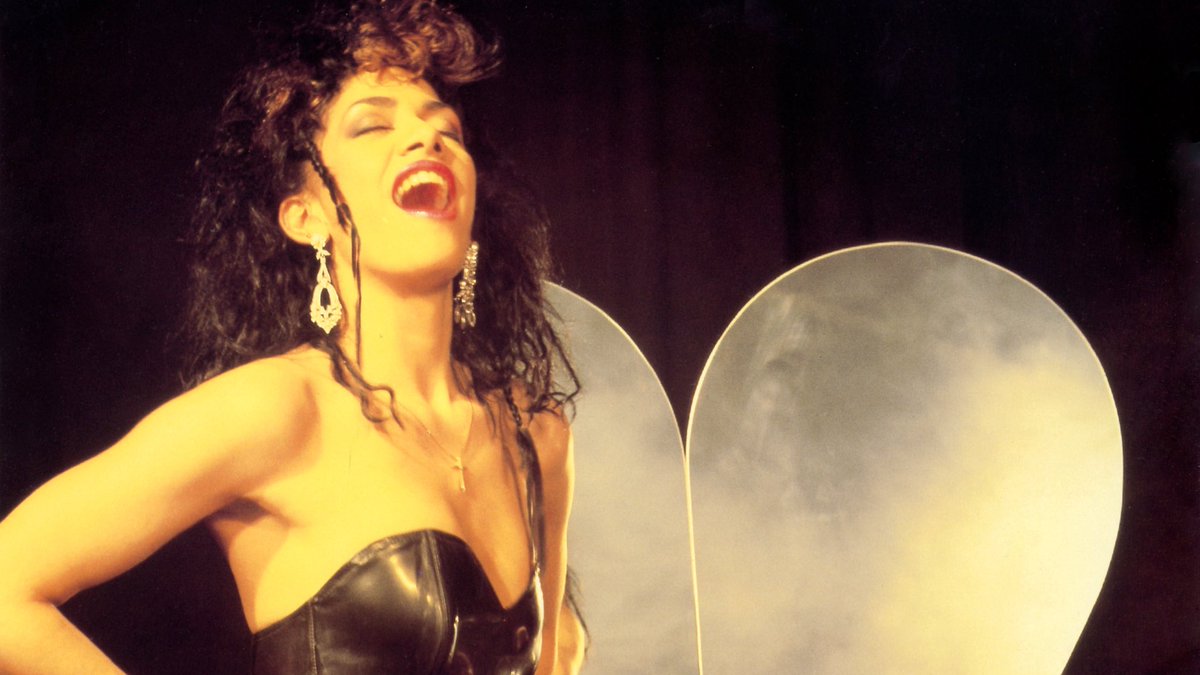 The Camille movie didn't happen & neither did the album as P felt it lacked a unified lyrical/musical theme.
Real shame, because for me Camille is his greatest lost album!
After discarding Camille he planned something even more ambitious, a 3 album tour-de-force Crystal Ball.
CRYSTAL BALL – 1986
Crystal Ball contained new songs & 7 Camille tracks & recordings made earlier including several DF tracks with Wendy & Lisa's input.
He completed the 22-track triple album by November 30.
Tracklist courtesy of @PrinceVault.
(Fan Art)
P loved arranging the sequence for CB & felt that it was his masterpiece.
It would bear the imprint we had become familiar with prior to Purple Rain.
"Produced, arranged, composed, & performed by P."
kind of configuration he presented to WB:
WB met it with resistance due to the high cost of production & questionable sales potential due to the higher price of a 3 LP set.
WB Chairman Mo Ostin said to P:
"I respect your vision, but it just won't fly. It will be hard to sell".
(F Art)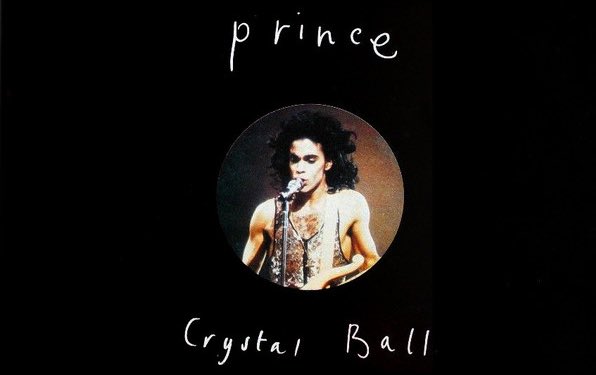 So WB insisted P reduce it to a double album. P was livid with rage and felt that his magnum opus was deliberately being sabotaged.
Alan Leeds:
"He believed it was the quintessential volume of work…his attitude was one of 'Don't mess with me! This is it!'"
(Fan Art)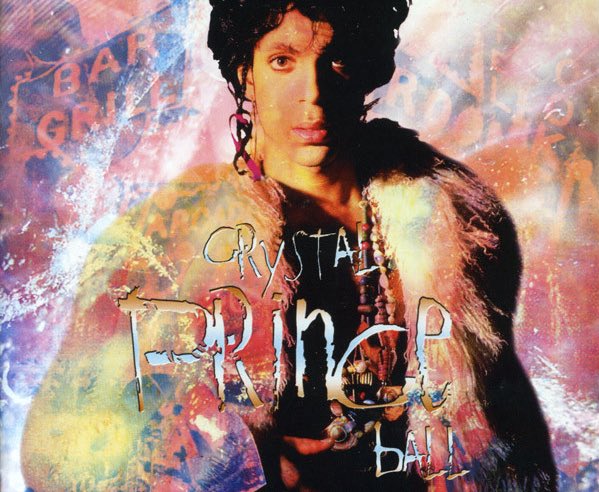 P thought the 3 LP ideology would create a hype after the disappointment of UTCM.
Alan Leeds:
"Just the balls of doing 3 records would create a big bang…..It was like, 'I gotta come back and make a big bang!' The event it would create!"
(Fan Art)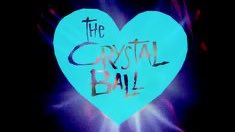 After meetings & numerous slanging matches with WB, P backed down & reduced it to a double album.
It was re-titled SOTT after one of the songs.
This was the first real feud between WB & P & was indicative of problems that would emerge later down the line during the 90's.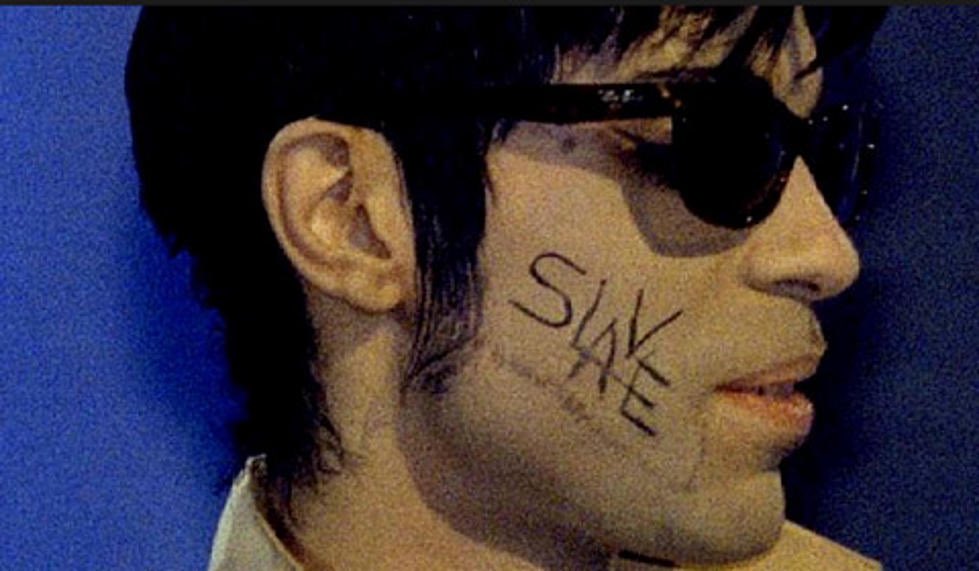 Eric Leeds:
"He took off the songs which he didn't think would work in the context of a 2 album set…
Then, realizing that 'Crystal Ball' wasn't going to be there any longer, 'Sign O' The Times' became the most appropriate song to be the lead-off single & the project title."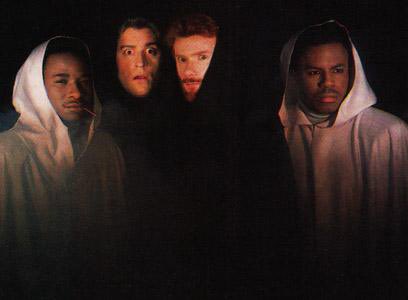 The 7 tracks that P removed from Crystal Ball were as follows:
Rebirth of the Flesh
Crystal Ball
*Rockhard in a Funky Place
The Ball
Joy In Repetition
*Shockedelica
*Good Love
You know what happened to these * 3 tracks as I mentioned above in relation to Camille.
(F Art)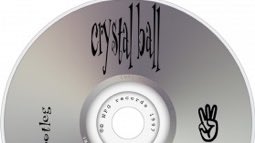 Rebirth of the Flesh was never released until this Deluxe Box Set.
Previously only a rehearsal version was released as an mp3 download as part of NPG Music Club Edition # 8.
Crystal Ball (song) version with the Clare Fischer orchestration added (but edited down by a minute) was eventually included in the 1998 Crystal Ball Box Set.
The Ball morphed into 👁 No from Lovesexy & Joy in Repetition went on to Graffiti Bridge.
Up until the point of backing down & reducing it to a double, it is believed that P was still planning to release CB as Camille. Hence why these master tapes exist labelled as Camille but feature the Crystal Ball configurations.
More about this tomorrow!
S☮️TT
P's masterpiece created with state of the art technology of the time – the Fairlight CMI digital sampler & Linn LM-1 drum machine.
His use of this technology was unparalleled & he made them sound like no one else ever could.
P was in a league of his own!
A majority of the exceptional SOTT was created during The Revolution era hence why a spotlight is shone in their direction, it's an inescapable fact!
Only 5 tracks were created afterwards:
'Play In The Sunshine'
'Housequake'
'U Got The Look'
'If I Was Your Girlfriend'
'Adore'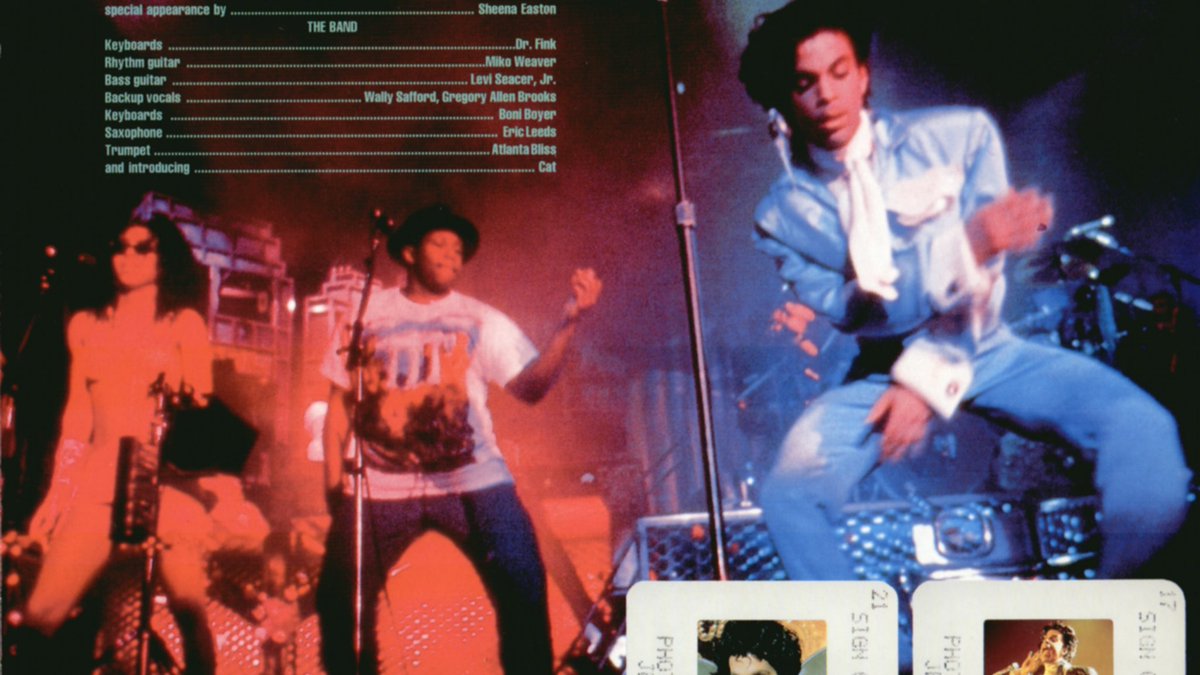 Wendy & Lisa's contributions on "Slow Love" & "Strange Relationship" were preserved as was the live recording of "IGBABN" – the last known recording with the Revolution.
7 CB tracks including the title track were removed to make way for the double & the new song UGTL was added.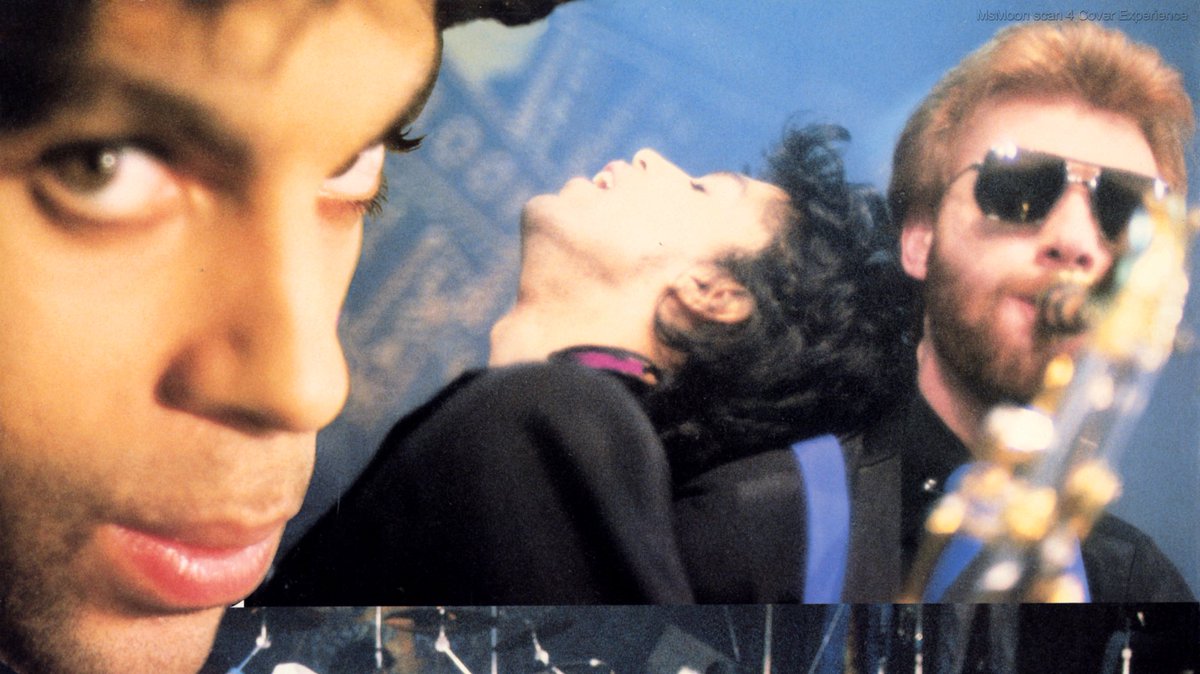 This was how the Dream started to form & the fruition of this Dream was – SOTT.
Tomorrow, in my final intro I thread, we'll go to the Boulevard of Broken Dreams.
My think-piece on The Dream Factory!
Did DF really exist & what was it?
What If It Was All Just a Dream?
Before tomorrow, perhaps you would like to check out Part (i) of my introduction threads which contains info on gender confusion, some secrets about the original artwork, omparisons with The Wizard of Oz & a whole lot more:
On the first day, a magnificent thread by @EdgarKruize & so check this too.
A detailed thread on various aspects of the #SOTTDELUXE Box Set which you won't find anywhere else!
#PrinceTwitterThread #SOTTDELUXE
@EdgarKruize @CaseyRain @RhondaNicole_ @scottwoodssays @arrthurr @CasciTRitchie @TrickyKid2 @joemuggs @8minutesidle @Neo_Manifesto @Miss_EThompson @9T99art @PressRewindPod @ehphd @dmsrblog @bobbyfriction @polishedsolid @RichardCole_NOW
@threadreaderapp please unroll
Originally tweeted by UMB (@deejayumb) on 8 October 2020.