S☮️TT – (i) – Dreams Come True
#PrinceTwitterThread
#SOTTDELUXE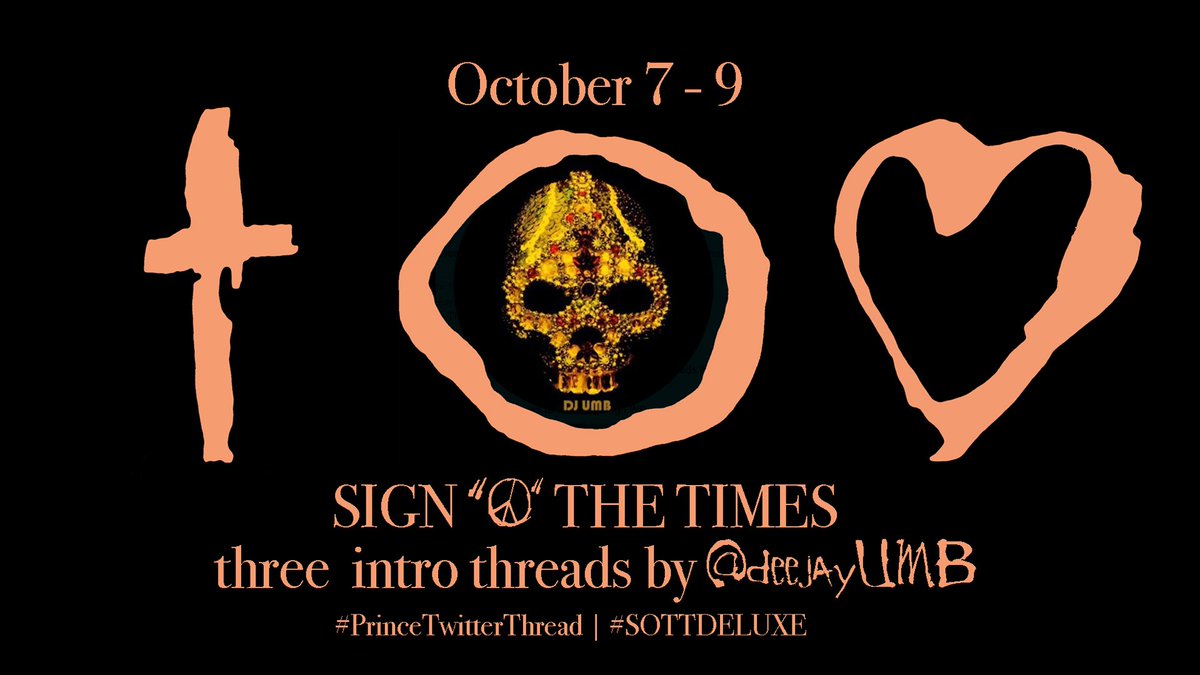 This 3 part Introduction thread will focus on the path that led to the creation of SOTT.
It's P's richest & most fertile period & one of his most complex ones.
Perhaps also one of the most misunderstood.
The Deluxe Box Set is 🔥🔥🔥
I'm sure y'all have been enjoying it.
If you have not done so already – listen to/purchase the remastered Edition whilst reading these threads.
A beautiful but imperfect box set as indicated yesterday by @EdgarKruize.
SOTT is P's 9th album & his 2nd double album after 1999 & his 1st solo outing since disbanding the Revolution after the Parade tour in 1986, which I was lucky to have attended.
Not my favourite P album tho' as 1999 will be 4ver etched in my 💜as No.1.
SOTT is a P top 5 tho'!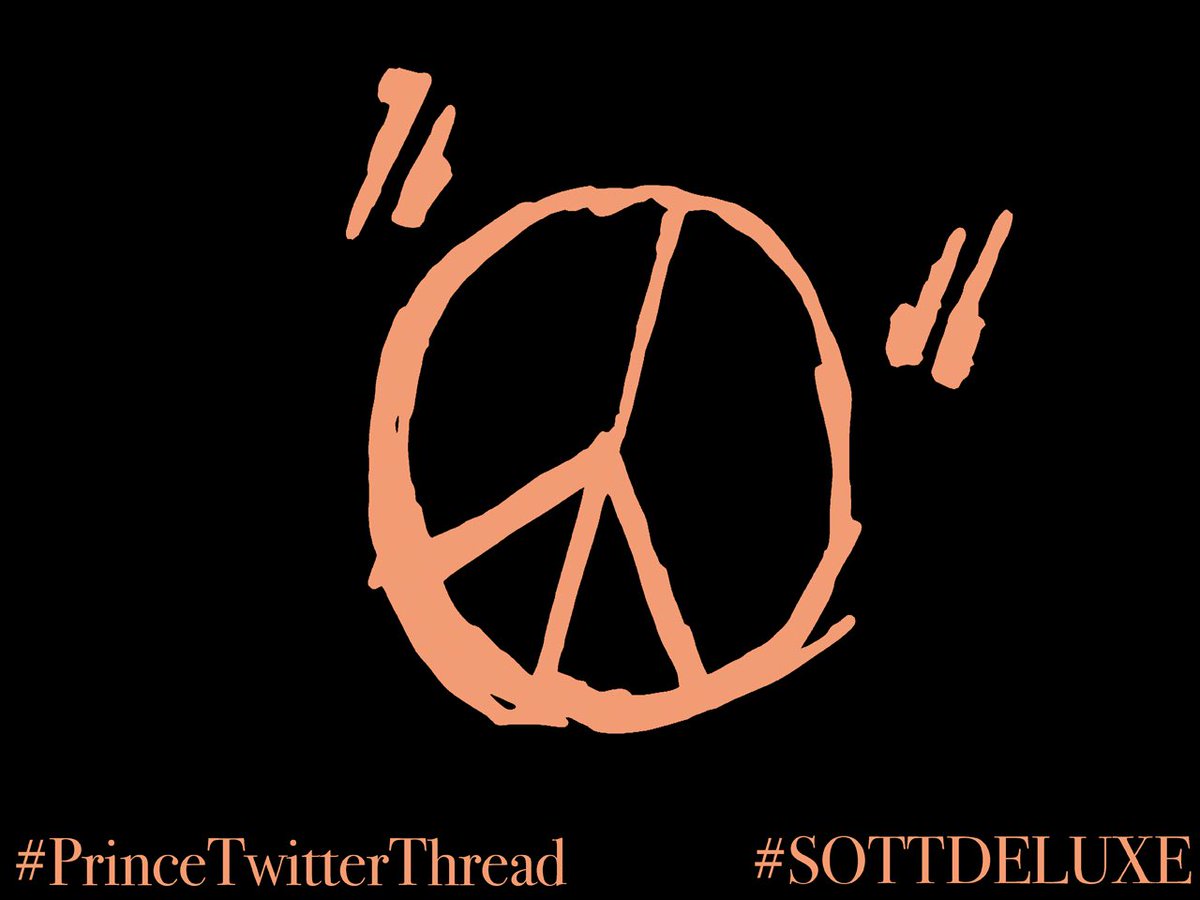 But from an objective standpoint SOTT is his best ever album.
I can't remember another album before or after that has incorporated so many different genres with such a unique voice & that didn't come across as sounding pastiche.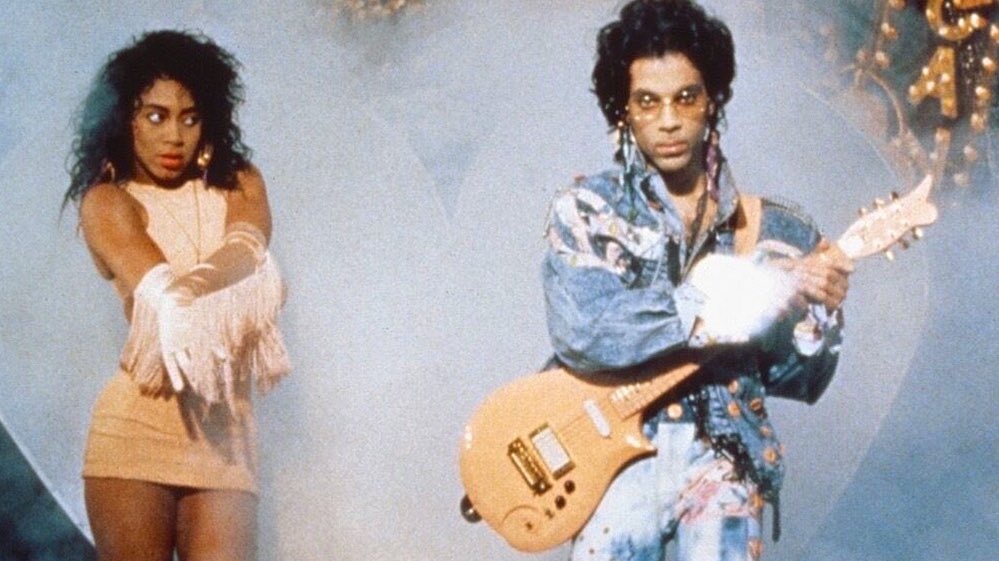 SOTT is important not just for what it contained but also for where it led us.
It led me 2 a deeper exploration of Gospel, Jazz, R&B, Soul, Electro, Funk, Rock, Hip Hop etc.
Name 1 other album that can do that for U?
For 33 yrs I've thought about it long & hard but I can't!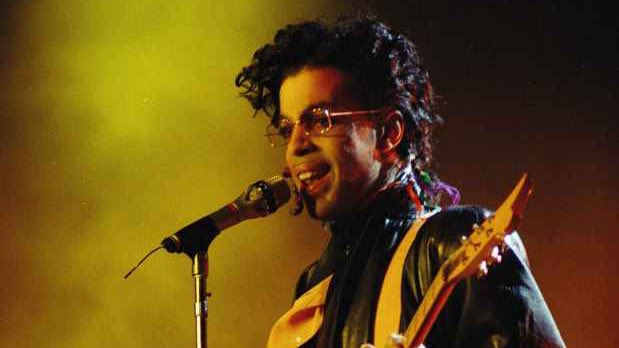 I mean some of his best ever tracks are on this – SOTT, Housequake, Ballad of Dorothy P & If I was Your Girlfriend – mind blowing & also at the time exciting indicators of future P!
Whatever SOTT is to you, it's 1 of the best albums ever created & a def Top 10 in every list!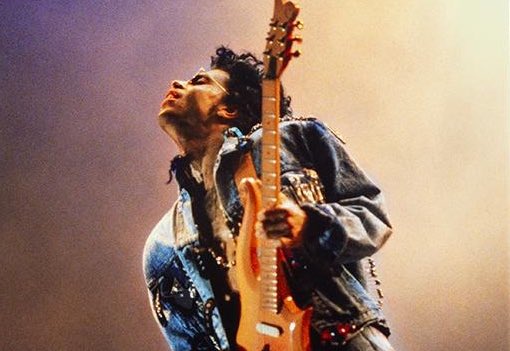 To paraphrase Alanis Morrisette – "And isn't it ironic, don't you think?" that SOTT doesn't contain any of the MEGA hits that most casual listeners would know about!
The biggest hit was U Got The Look – No.2 in the US & No.11 in the UK.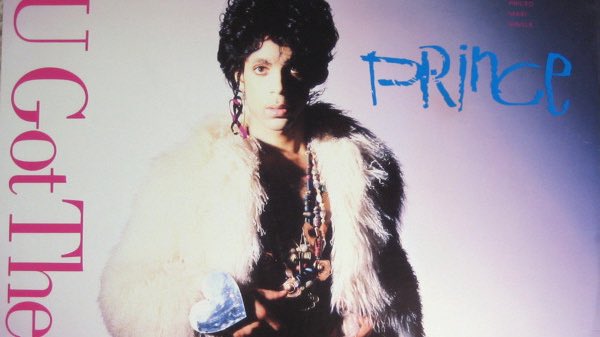 UGTL was the hit single but the 1st single was the title track released on 18 Feb 1987.
It contained the first promo shot on the cover of a woman holding a black heart which disguised her face.
The back gave us a clearer view of her wearing glasses & holding a guitar.
There was an air of mystery & confusion about it all.
Then the picture disc came out, amping up the confusion. It featured P looking exactly like the woman on the cover. People thought P was in drag on the cover.
So this is how the myth evolved of P the 'Transgender" person.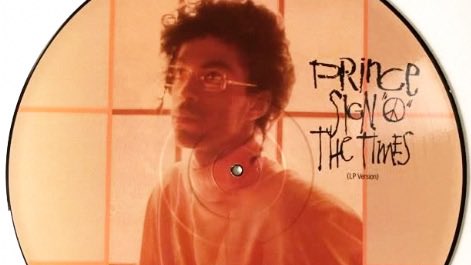 Some actually thought P had come out as a Transgender person.
In 1987 this caused a a ripple storm as it was a less progressive time.
Here is a German newspaper article chronicling the furore:
It says:
"Has Prince fallen for a girl or is guitar Prince a girl?"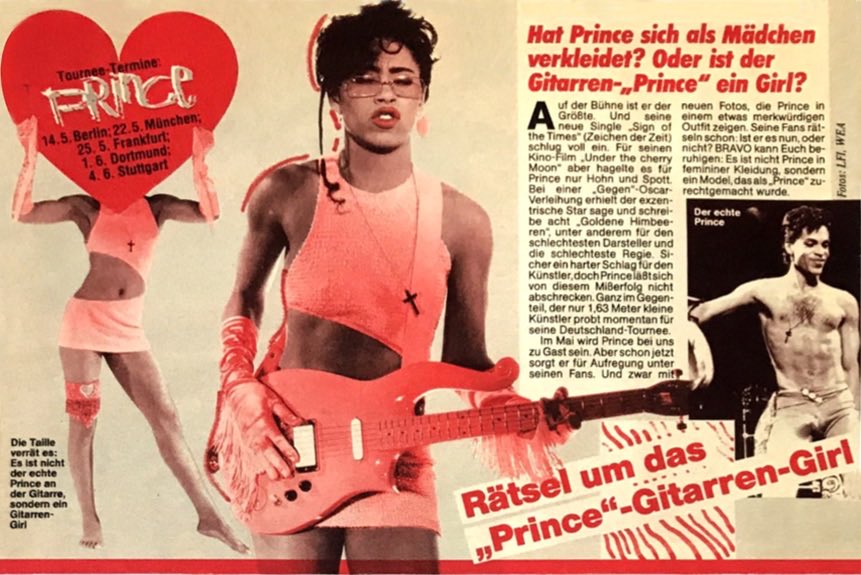 We were used to cross dressers- Bowie & gay disco icon Sylvester did it in the 70's & in the 80's you had Divine, Boy George, Pete Burns of DOA, Marilyn & a host of others.
It was quite in vogue for New Romantic guys to be wearing make up, guy liner & effeminate clothing
But to some it was a shock to think P's cross dressing had evolved from that into him becoming a Transgender person.
P wore heels, make up & had always been a little effeminate but no-one expected he would go this far.
It was quite jarring for some people!
But not 4 me!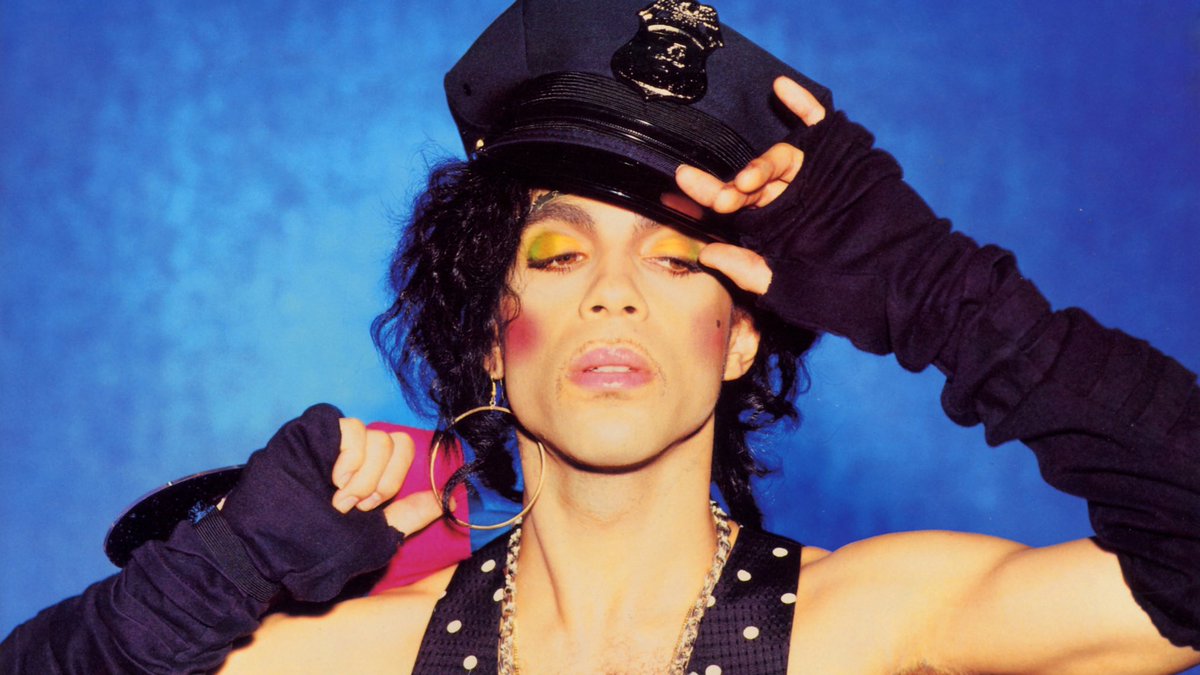 Eventually, this rumour was quashed when the ID of the new (then unknown) dancer was revealed as Cat!
Some breathed a collective sigh of relief.
Of course things would be very different today as most open minded people wouldn't blink an eye but '87 was a different time.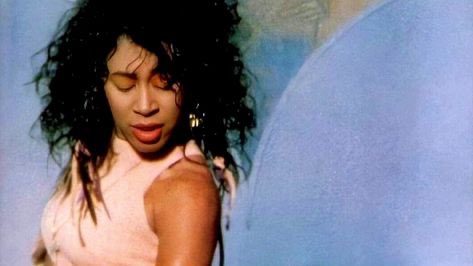 Was it a well orchestrated campaign to introduce his alter ego Camille to the world in small digestible doses?
P had transformed his image once again – the Parade quiff had gone & he was in glasses, had pigtails & plaits & the new colour was 🍑 & 🖤
@arrthurr of the @TotalMusicSnobs made the following on point observations during a SOTT @GrownFolksMusic podcast :
*The ribbons in the hair replaced the ruffles of PR.
*The Black Trench Coat replaced the Purple one.
*The Symbol was replaced by the ✝️ ☮️ & 💜iconography 👇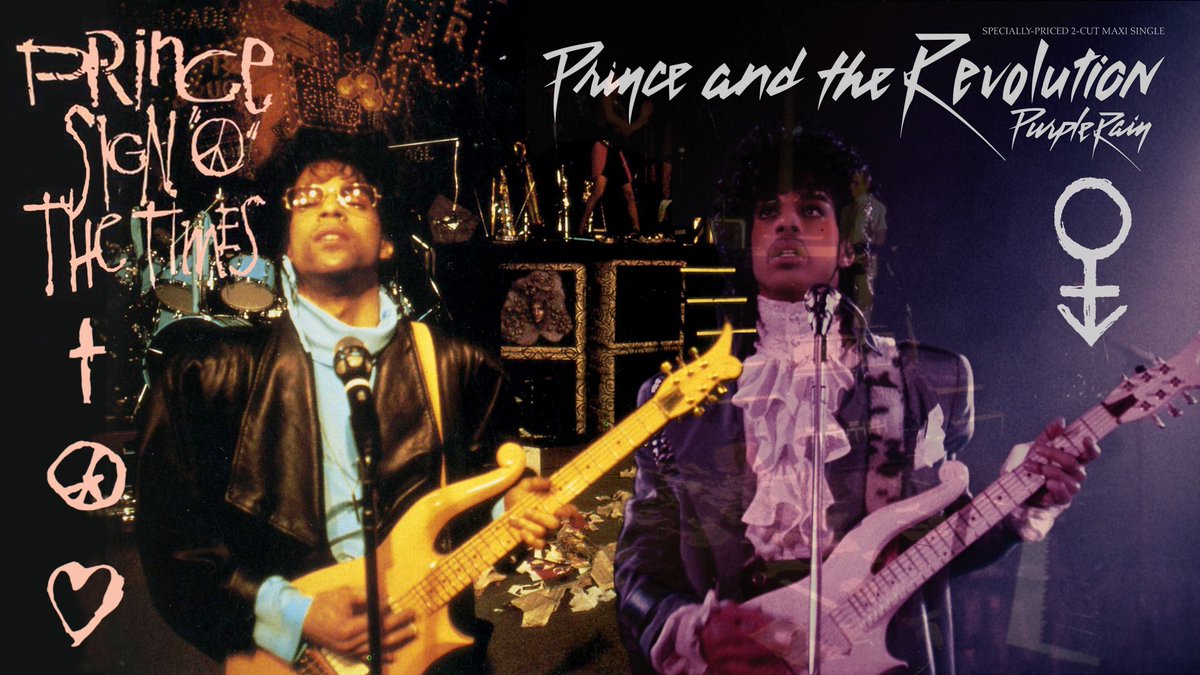 But did the iconography replace the Symbol!
I asked @EdgarKruize to do a thumbnail of what @arrthurr said & the first one he did was as above ☝️
Then he suggested moving the cross icon into the middle & hey presto – the Symbol re-appears. It wasn't replaced, just reconfigured!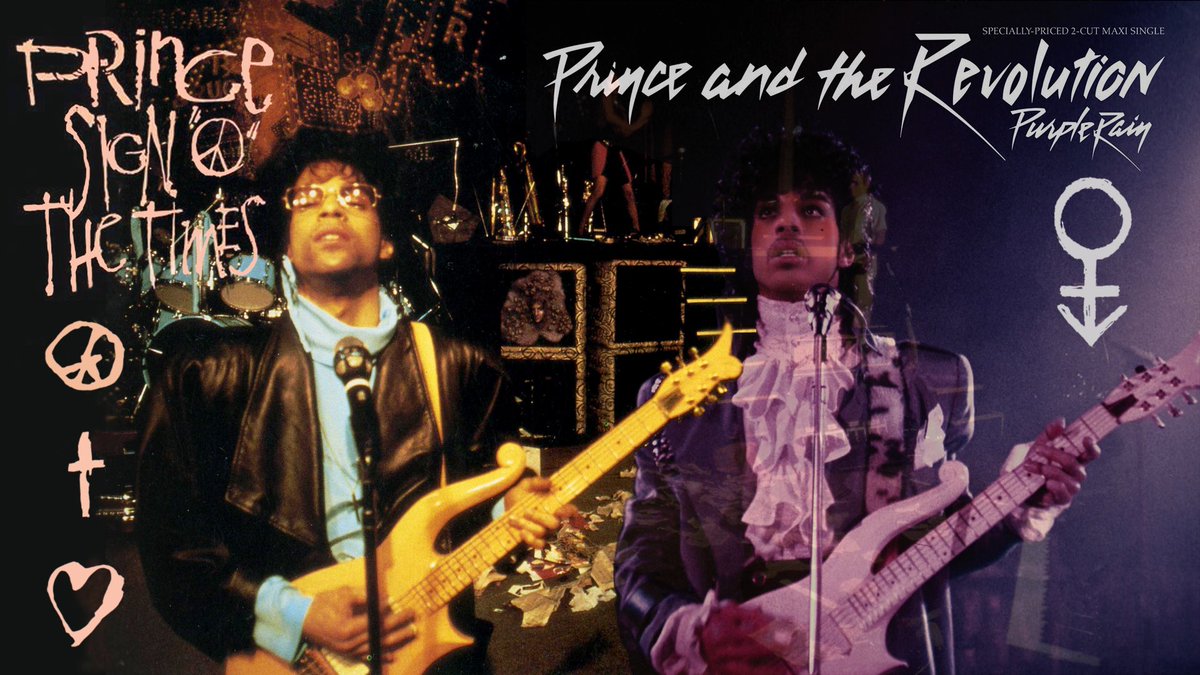 The album arrived on 30th March 1987.
The cover art is by @JeffKatzPhotog
No Artist or Album name on the cover.
It shows a cluttered background of debris, a junked auto & a glowing Purple Crystal Ball sitting on top of the drum riser – a reminder to the Crystal Ball album.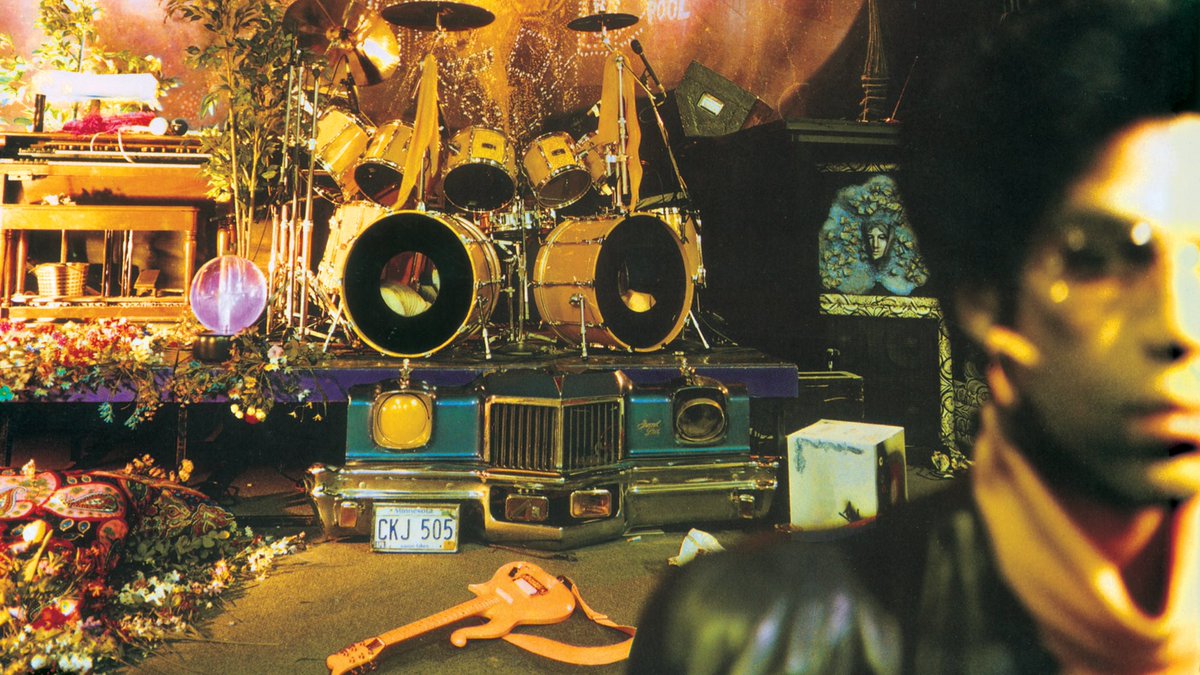 It all looks apocalyptic…
In the foreground, is a blurry image of half of P's face.
Regarding the blurry shot of P this is what Jeff Katz said in recent interviews with @voguemagazine & @Housequake 👇
A set built with multiple signs – Bar Grill, Hotel Room, Arcade, Drugs, Girls was borrowed from the "Guys & Dolls" play being performed at the Chanhassen Dinner Theatre.
1st pressings contained an image of branded cookies on a box – later hidden on a corrected US version.
On the 'Parade' Tour speakers is THAT face – "IT"!
P brought it from his Galpin home & "it" also decorated the Vault.
WTF is it? I asked around & no-one knew.
Then I asked P's former Manager @ruthlesdva & she knew!
Any guesses?
It's an obscured/partially hidden face coming out of a Vagina!
So I said you're kidding right! But I looked again & within a minute, I'd figured it out!
It signifies REBIRTH!
Told Ruth & she confirmed it & said for P it was always about Rebirth.
No band images on the cover & the inner sleeve just shows P & Cat.
Cat is obscuring her face just like the hidden "it" vagina face on the Parade speakers!
The acoustic drum set gives the impression it is a band record but instead we get lots of drum machines & studio wizardry.
So what does the cover mean?
P is not the focus/priority – MUSIC IS & thereafter food, accomm, girls, games, money & drugs.
Some think the cover represents P being left by his band as he's all alone in between the abandoned instruments & he is a one man band again.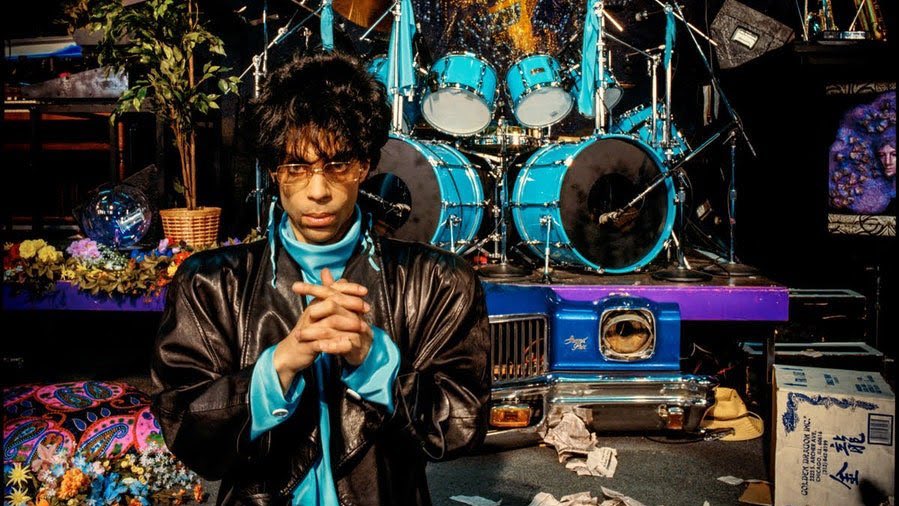 WB Designer Laura LiPuma Nash said:
"I was so surprised to see that cover because it seemed like a major departure visually….he was just in a whole different frame of mind… He was much more introspective covering darker themes."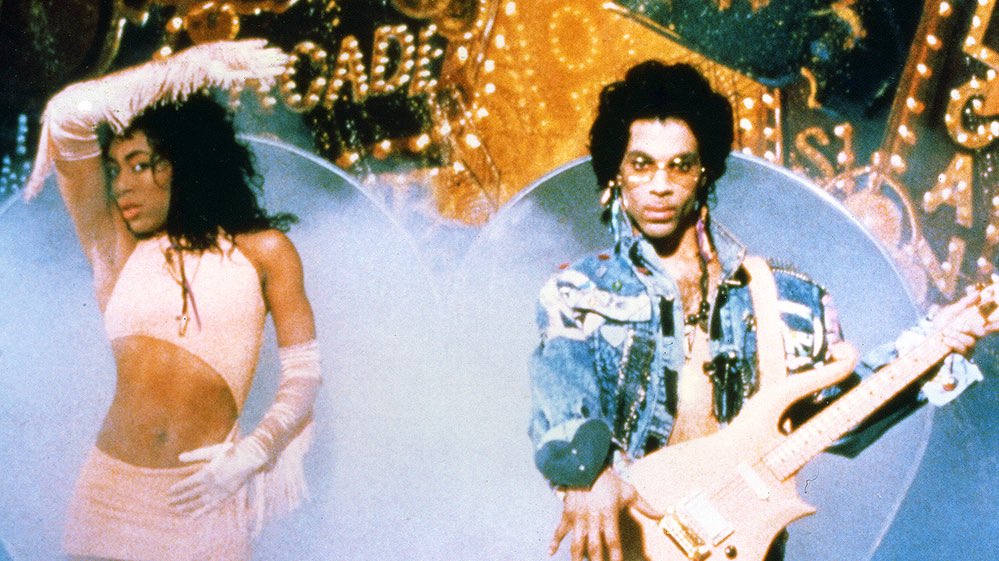 Introspective indeed, as spotted by @Neo_Manifesto look at the reg' plate on the junked auto CKJ 505 – Corinthians King James Version Chapter 5.
Christian teachings on church discipline, conflict resolution & the power of God to cleanse us from sin.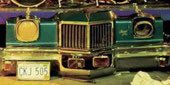 Did P (a 7th Day Adventist) name the album after a popular Adventist mag:
"Signs of the Times".
Their tagline is:
"Encouraging readers to lead joyful Christian lives as they await the soon return of Jesus."
SOTT (song) speaks of the end of days – preceding Jesus' return.
On the new cover, P is now holding the guitar & it is no longer on the floor.
P's central repositioning reveals a car tire, Ghetto Blaster, cigarette & empty beer cans on the ground to the left which on the original cover were obscured by the blurry P shot in the foreground.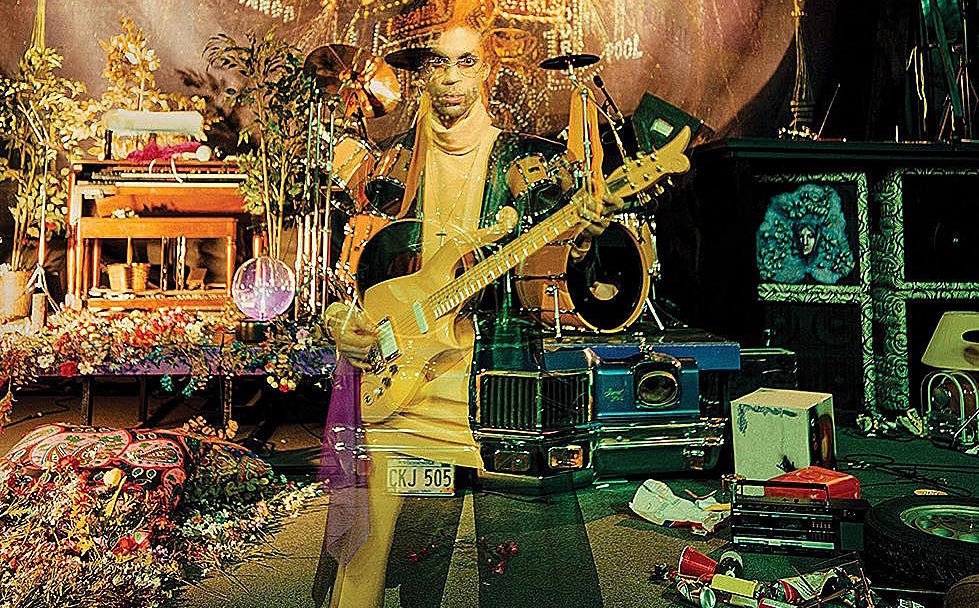 As mentioned yesterday by @EdgarKruize:
– abandoned relics to the left of P
– the flowers to the right of P
on the Deluxe cover also reveal lyrics to one of the stand out songs on the album – The Cross:
"Ghettos to the left of us
Flowers to the right"
There's also interesting theories floating around about the connection between SOTT & The Wizard of Oz such as:
Dorothy Parker 👉🏽 Dorothy
P plaits 👉🏽 Dorothy plaits
The affliction brought on by a witches curse 👉🏽Wicked witch of the West
Camille (sped up vox) 👉🏽Munchkins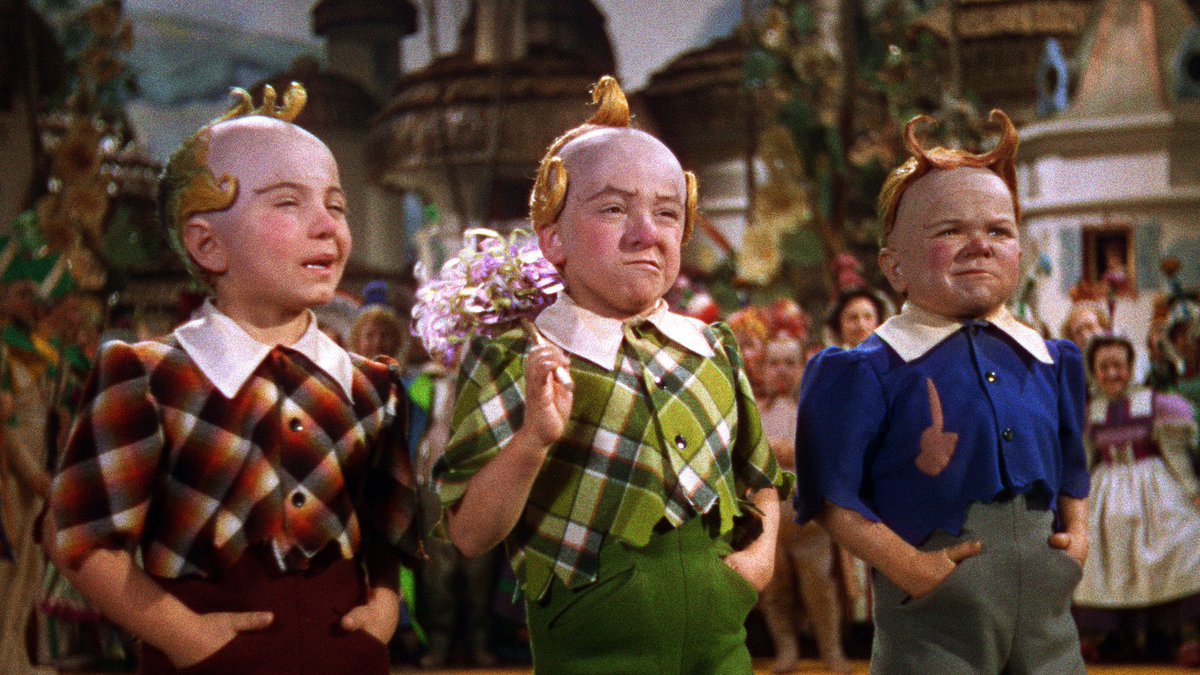 Gonna Be A Beautiful Night – "oh we oh, oh oh's" 👉🏽 Wicked Witches' Henchmen's song
Crystal Ball on SOTT cover 👉🏽 Wicked Witch used one too
Strange Relationship – "isnt it a shame this aint a movie" 👉🏽 W of Oz movie
U Got The Look 👉🏽 Glinda's dress was a shade of peach
P's green-like face on the cover 👉🏽Wicked Witch of The West
Housequake 👉🏽 Dorothy's house being picked up by the tornado.
Adore 👉🏽 Dorothy's "I think I'll miss you most of all" to the Scarecrow!
One further thing – in the Wizard of Oz, Dorothy dreams the events that occur & wakes up in her home surrounded by loved ones.
SOTT is recorded during the Dream Factory era. The Dream Factory being P's home.
The iconic line from Oz is:
"There's no place like home."
SOTT comprises of 16 songs culled from different projects & recorded between 1979-1986 – covering a 17 year period.
So it's a more akin to a compilation than a new cohesive singular work but it does have a cohesive theme!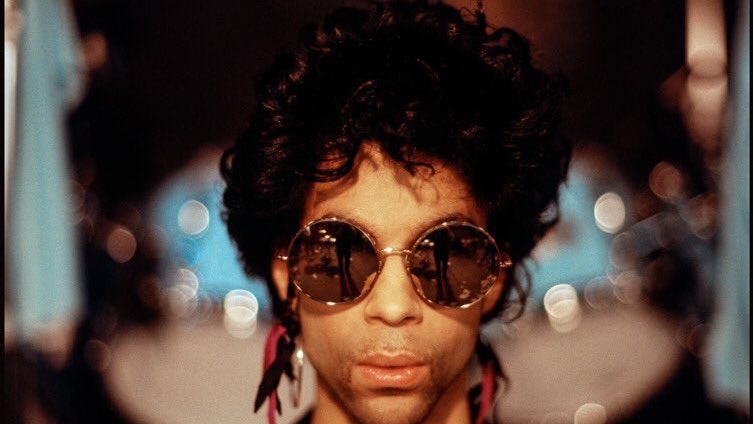 Susan Rogers told Classic Pop Mag of the importance of the sequencing on the album (see below).
And I can really identify with what she says because I have always viewed SOTT as a 4 part play with each side of vinyl representing a theme.
Act I (Side 1) is about Life & Society
It's a commentary on the social issues of the time (SOTT) & living life to the max without restrictions (PITS). It's about partying & community cohesion (Housequake) & about life experiences & storytelling (BODP).
Act II (Side 2) – Social & Sexual intimacy
This is about achieving some kinda sexual intimacy (It, Slow Love, Hot Thing). There are observations on the intimacy of social interactions such as friendship – Starfish & Coffee & also on Love – devotion & commitment – FIML.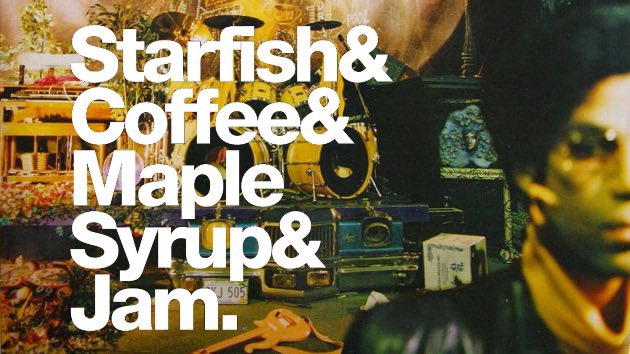 Act III (Side 3) – Relationship Dynamics
All about the different aspects of relationships – shallow flirtatious physical attraction of UGTL to the intricate, complex & confusing gender dynamics of IIWYG to the dysfunctional love/hate of SR to the transient hook up of ICNTTPOYM
Act IV (Side 4) – Spirituality
The Cross is a spiritual quest for the afterlife with the onset of the Second Coming. IGBABN harks back to 1999 – partying to the apocalypse & in Adore P uses sexual gratification to achieve spiritual enlightenment as a means to reach God.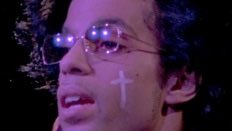 P said this about SOTT to RS in 1990:
"There are some great songs on it & there are some experiments on it. I hate the word 'experiment' – it sounds like something you didn't finish. Well, they have 2 understand that's the way to have a double record & make it interesting".
The tracks on SOTT were recorded in at least 4 different studios
-11 tracks were recorded at some point at Sunset Sound (SS).
Here's a video of the studio owner speaking about P.
Props to @dnaplaya of @peach_and_black 4 leading me on to this.
-5 were recorded at Galpin Boulevard –
-Strange Relationship initially at Kiowa Trail Home in 83 & then at SS in 85
-Gonna B A Beautiful Night – Le Zenith Paris 25 August 86 & then 22 Nov 86 SS
– ICNTTPOYM – Hollywood Sound Recorders 23 May 1979 & then 16 July 86 SS
SOTT was a critical but not a commercial success. The higher retail price for a double may have contributed to the sales downfall.
Many European critics were ecstatic about it tho' lauding it as the work of a true artist & insisting that it was one of P's finest moments yet.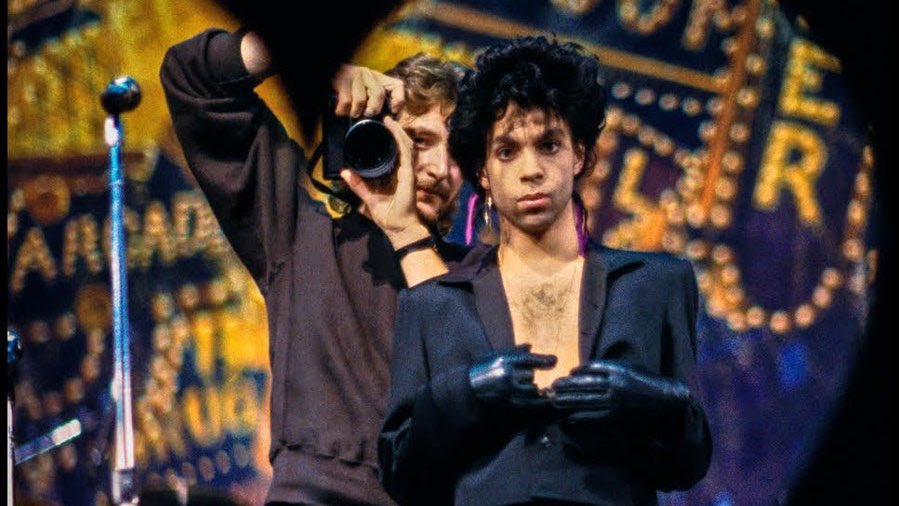 SOTT netted 3 Grammy nominations & a Hall Of Fame induction.
It was voted the best album of the year & the title track the best single of the year in the Village Voice year-end poll of 220 US critics nationwide.
The album became the biggest winner in the poll's history.
The only recurring criticism – it was perhaps too eclectic for its own good & many argued that the album would have made a stunning single.
I don't agree with this assessment. It's eclecticism is what made it great!
In The US response was more mixed.
Here are some reviews:
In the US – SOTT reached no. 6 on the Pop Chart & no. 4 on the Black Chart & sold 1.6m – viewed as disappointing.
In Europe, it reached No.1 Swiss Chart, No.2 on the Dutch & Austrian charts & No. 4 in the UK, France & Italy.
Outside of the US, highest sales came from the UK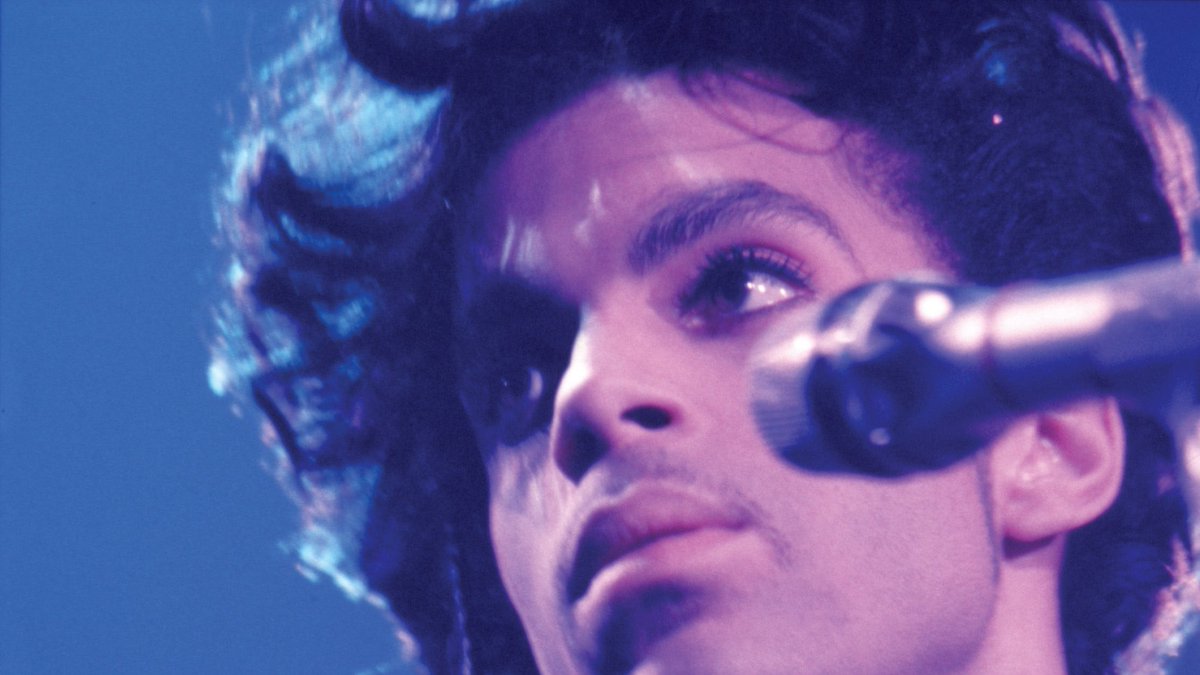 In September '87, P performed at the MTV music award signalling the first visual look of the SOTT era (outside of the European Tour & videos for the singles).
An iconic moment & also a precursor to the SOTT Concert Movie.
To see P in denim was quite a sight to behold!
This was a very prolific period for P often termed as the "Flood".
He recorded so much music & worked on so many projects!
P did so much that I can't get into here in any detail but here's a brief note of releases & other stuff during this historic & most fertile period.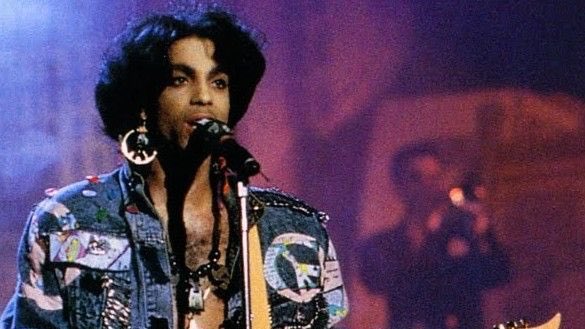 In late December 85 he worked on "The Flesh" project which consisted of Jazz-Funk instrumentals – a precursor to The Madhouse project.
A 30 second snippet of "Junk Music" was featured on the Under The Cherry Moon movie.
During the Parade Tour P made a number of live guest appearances with Mazarati, Sheila E Band & The Bangles throughout '86 in the recording & run up to the release of SOTT.
Here's a wonderful clip of P & Wendy live with the Bangles at The Palace, Hollywood – 20.10.86.
Upon his return from the Parade tour P considered The Dawn as a movie musical project.
About 2 rival bands – one called the Coco Boys (this idea was later incorporated into Graffiti Bridge).
Mazarati were slated as being one of the groups in a kinda black West Side Story!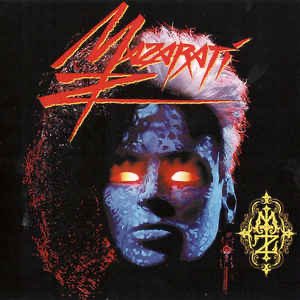 P recorded 3 songs for The Dawn.
"Crucial" – released on the Crystal Ball box set in 1998.
Another 2 are on the new deluxe box set "Cocoa Boys" & "When the Dawn of the Morning Comes."
There is a further one that we didn't know about – "It ain't over 'til the fat lady sings."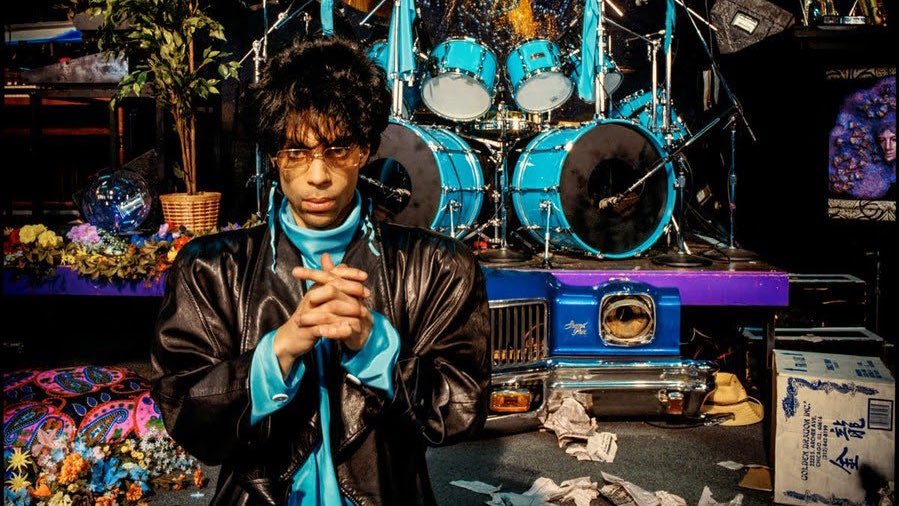 Then the brilliant Madhouse debut album "8" was released in January 87'.
The 3rd self-titled Sheila E album was released in February 87' in the same month as the SOTT single.
In May 87, he had 2 main releases.
The underrated Jill Jones debut & the IIWYG single from SOTT.
Then in July/Aug the 3rd SOTT single UGTL followed by the 4th & final single ICNTTPOYM in Nov 87.
Also in November 87' he released
the second Madhouse album "16" & the SOTT Concert Movie.
The final scheduled release in Dec '87 – Black Album which we all know was withdrawn.
During this period he also did the following:
– Talks w/ Q Jones on MJ Bad duet
– Wrote a song for MJ "Wouldn't You Love to Love Me" which was rejected & handed to Taja Seville.
– Did a cover of Rescue Me for Dolly Parton which was rejected.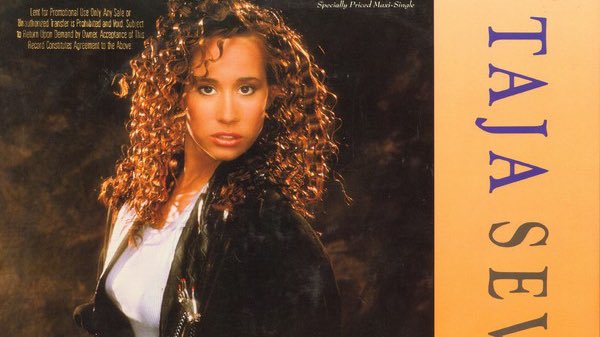 – As Joey Coco, "You're my love" for Kenny Rogers which was accepted.
– As Joey Coco, "Telepathy" for Deborah Allen which was accepted.
– As Joey Coco, "Baby Go-Go," 4 Nona Hendryx which was accepted
-"Emotional Pump" for Joni Mitchell which was rejected
P did some dates in Europe for the SOTT Tour & I won't go into this as @EdgarKruize will be covering this.
I had tickets for London shows which were cancelled due to the weather but I was able to use the tickets to attend the SOTT movie Premiere in London – Dominion Theatre.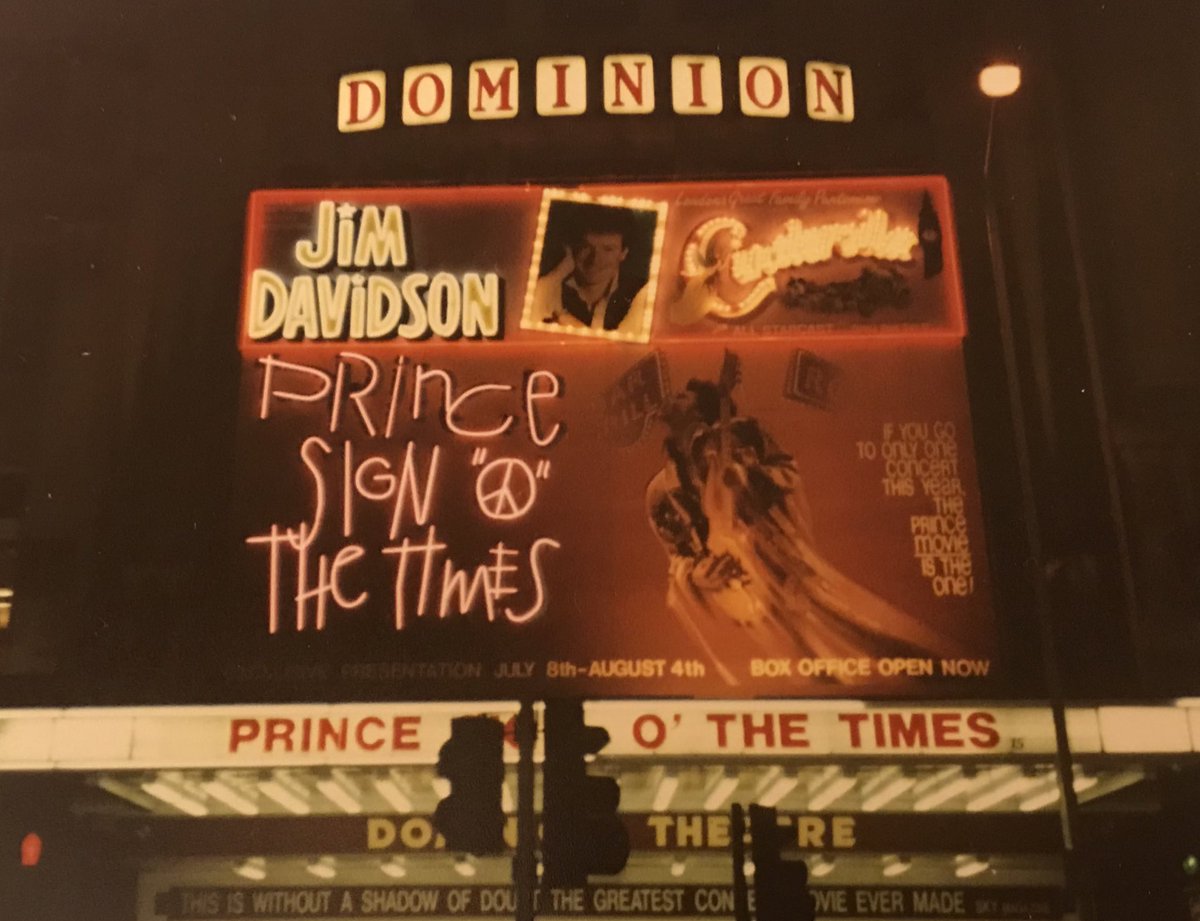 And of course throughout this period it has been said he had been working on 3 other projects that lead to & were subsumed by SOTT:
Dream Factory
Camille
Crystal Ball
These 3 projects will be the focus of my thread tomorrow (ii) – The Dream.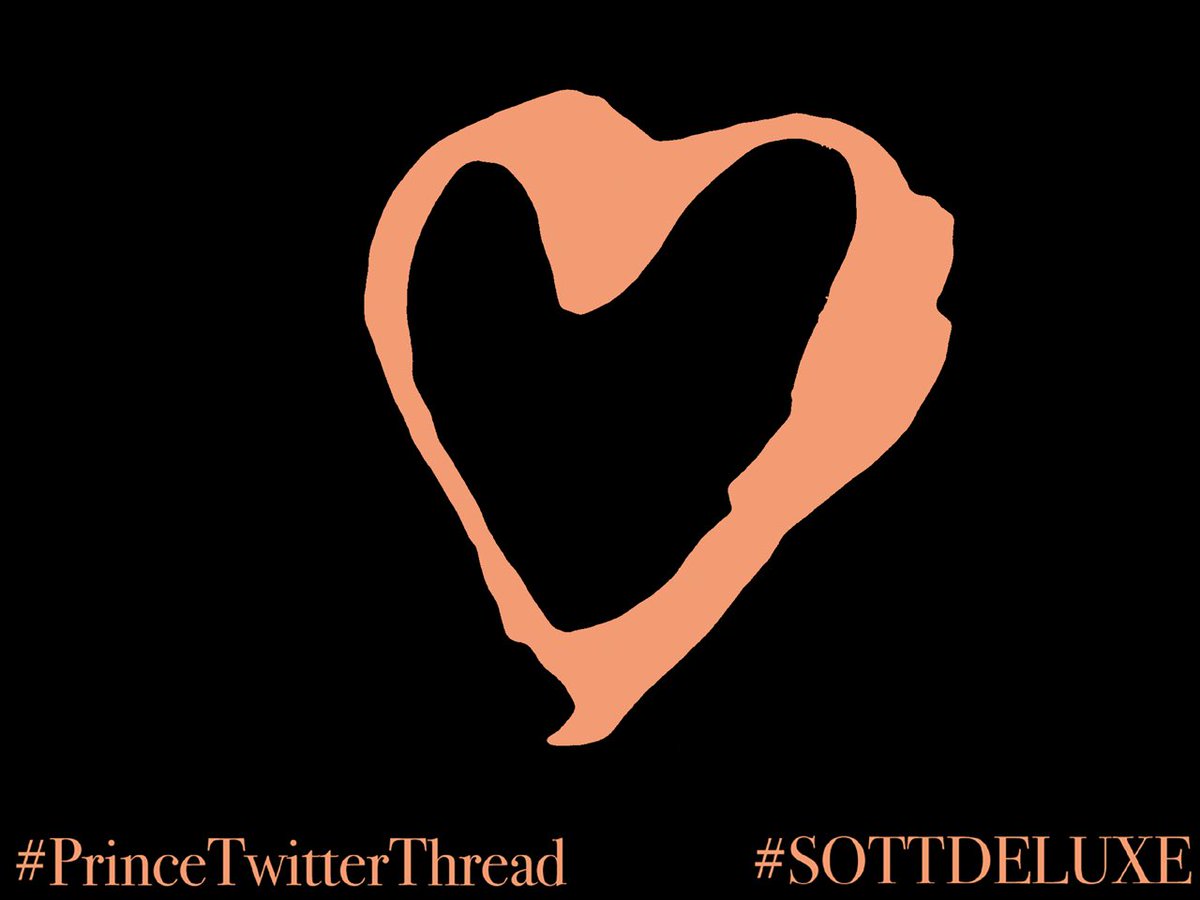 In the meantime, go back & check the magnificent thread by @EdgarKruize.
A detailed thread on various aspects of the #SOTTDELUXE Box Set which you won't find anywhere else!
#PrinceTwitterThread #SOTTDELUXE
@EdgarKruize @CaseyRain @RhondaNicole_ @scottwoodssays @arrthurr @CasciTRitchie @TrickyKid2 @joemuggs @8minutesidle @Neo_Manifesto @Miss_EThompson @9T99art @PressRewindPod @ehphd @dmsrblog @bobbyfriction @polishedsolid @RichardCole_NOW
Originally tweeted by UMB (@deejayumb) on 7 October 2020.